This disappointing Colts start has led to the firings of the team's top two offensive staffers — Frank Reich and OC Marcus Brady — and produced one of the more shocking interim hires in modern NFL history. Former Colts center and current ESPN analyst Jeff Saturday is now in charge.
Saturday said (via NFL.com's Tom Pelissero, on Twitter) he is still determining who will call plays when the Colts face the Raiders on Sunday. Saturday, 47, said he will interview coaches on staff this week for this rather important role. Quarterbacks coach Scott Milanovich and running backs coach Scottie Montgomery, an ex-East Carolina HC whom the Panthers had on their OC radar this year, would seem the top candidates. Milanovich called plays as the Jaguars' interim OC in 2018.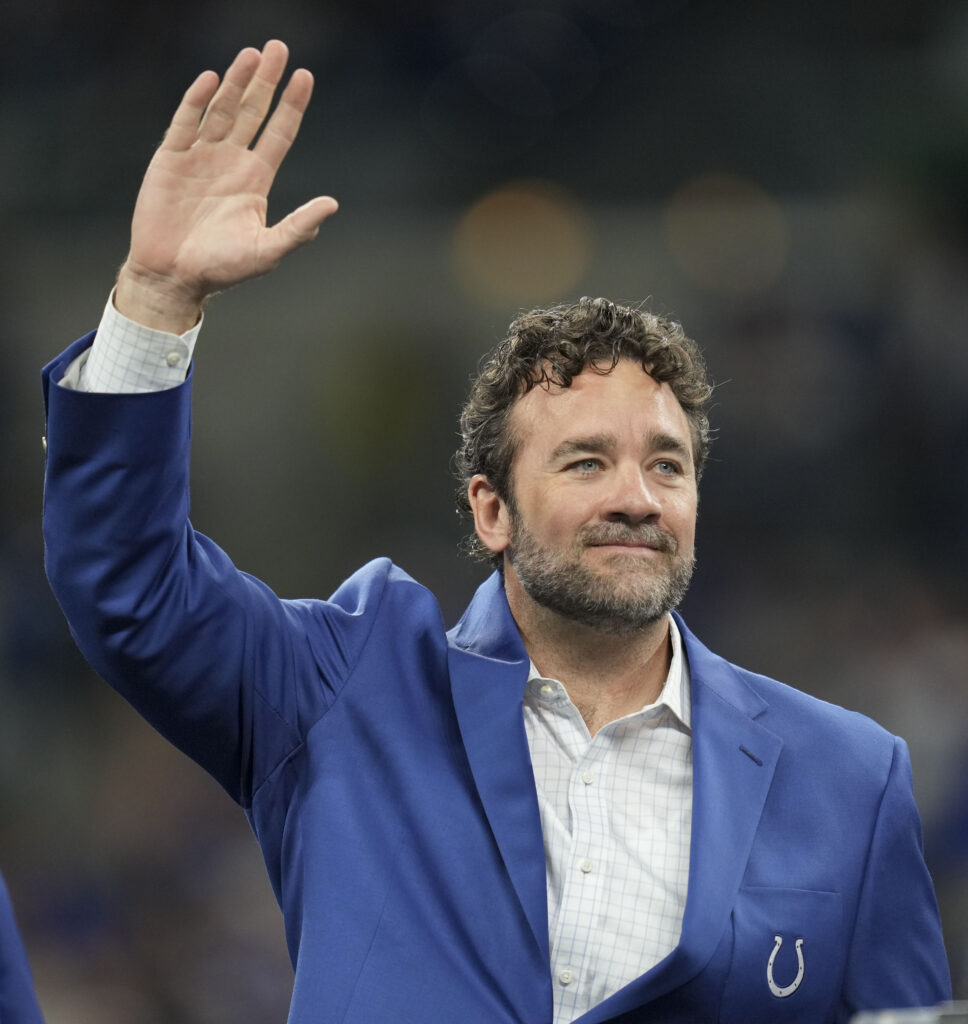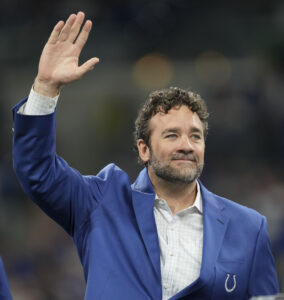 Sam Ehlinger will remain the team's starting quarterback, Saturday said. The 2021 sixth-round pick has struggled since replacing Matt Ryan. The former MVP's turnover woes and his 2023 injury guarantee contributed to the Colts' Ehlinger promotion. Nick Foles remains on the roster and worked as Indianapolis' backup to start this season. With Jim Irsay having helped drive Reich and Chris Ballard to bench Ryan, it is unsurprising Saturday will stick with Ehlinger.
Regarding Ballard's role, Irsay said (via ESPN.com's Field Yates, on Twitter) there is "no question" the GM will return in 2023. Irsay hired Ballard during Chuck Pagano's HC tenure, and the former Bears and Chiefs exec initially chose Josh McDaniels to be the Colts' HC in 2018. The Reich backup plan worked well at points, but Andrew Luck's shocking 2019 retirement decision changed the franchise's trajectory.
A coveted GM candidate prior to his 2017 Colts commitment, Ballard signed an extension last year. Of course, so did Reich. Ballard and Irsay did not appear in lockstep regarding the Reich firing, but the former said Monday night the Colts tried to hire Saturday to be their offensive line coach in both 2019 and this offseason, Pelissero tweets. The Colts also tried to give Saturday — a six-time Pro Bowler who played with the team from 1999-2011 — a front office position in 2012. Saturday instead signed with the Packers and wrapped his 15-year career that season. Saturday has been with ESPN since 2013.
The Colts bypassed former head coaches Gus Bradley and John Fox, who are respectively on staff in defensive coordinator and senior defensive assistant roles, for Saturday. Peyton Manning's longtime center indeed indicated shock upon being offered the position. Irsay hopes Saturday will be the Colts' coach beyond 2022 (Twitter links via Pelissero and The Athletic's Zak Keefer). While Saturday said Monday he was auditioning for other teams' HC jobs as well, he has never coached at the NFL or college levels. Saturday has coached at the high school level. Irsay said there was "no other candidate."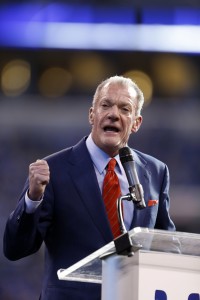 Saturday will become the first man without college or NFL coaching experience to lead an NFL team since Norm Van Brocklin, h/t CBS Sports (on Twitter). The Hall of Fame quarterback went straight from leading the Eagles to the 1960 NFL title to becoming the expansion Vikings' first head coach. Van Brocklin lasted six years in that post and caught on with the Falcons in 1968, holding that job for seven years. Of course, the NFL is a bit more scrutinized since the fiery QB made that leap; a vast news-cycle difference between that era and this one obviously exists. That sets the stage for a fascinating interim tenure for Saturday.
Irsay's decision has stunned several Colts decision-makers, Keefer adds (on Twitter). Expanding on his Saturday choice Monday night, Irsay said the former All-Pro will not resemble a nervous NFL coach that will lean on analytics, Mike Garafolo of NFL.com tweets. That certainly adds an interesting wrinkle here, increasing anticipation for Saturday's interim HC stay.
This has been a big year for Irsay-driven headlines. As is his right, Irsay pushed Ballard and Reich to both jettison Carson Wentz — after the Colts gave up first- and third-rounders for the ex-Eagles QB — and trade for Ryan. This has been a big year for the longtime owner, whose team came into the season with a sixth starting QB in six years. Not many teams have matched that accomplishment, and only two — the Chargers from 1987-1993 and Browns from 2013-19 — have started seven Week 1 passers in seven years since the 1970 merger. The Colts are trudging toward joining that exclusive club. Judging by how 2022 has played out, Irsay stands to have a major say in how the Colts proceed on that front next year. It will be interesting if the owner has Saturday in the picture when that QB decision comes.
Follow @PFRumors