Known to make a few headline-worthy comments, Jim Irsay let another fly while introducing Shane Steichen as the Colts' next head coach. The Colts have been linked to a potential trade-up for a quarterback — a scenario GM Chris Ballard said would be on the table last month — and Irsay kept such a maneuver front and center.
"Do you trade up? There's so many things you can do," Irsay said. "The [Eagles] took Jalen [Hurts] in the second round. … Although, the Alabama guy doesn't look bad, I tell ya."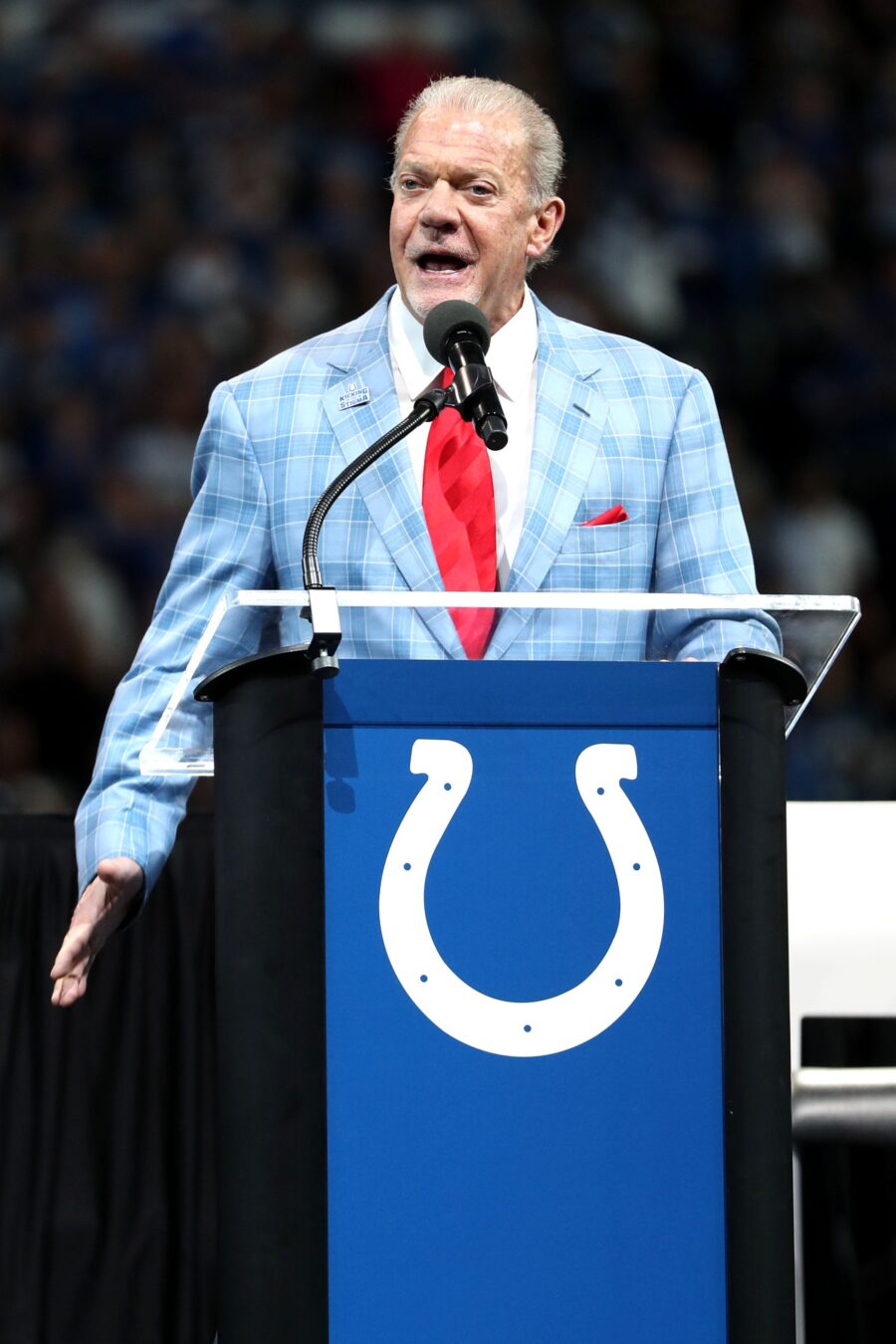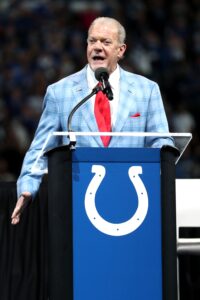 [RELATED: Colts Do Not Commit To Retaining DC Gus Bradley]
Heisman winner Bryce Young has been viewed as a top-five prospect in the weeks leading up to the Combine. While Young's 5-foot-10 frame makes him a unique talent to choose so early, ESPN.com's Todd McShay slots him as his No. 1 overall prospect. McShay's first mock draft features the Colts trading up from No. 4 to No. 1 with the Bears to draft Young. Housing a bevy of needs and a quarterback who nearly set the position's single-season rushing record in Justin Fields, the Bears will undoubtedly entertain trading down.
"Knowing we're going to have to find a young quarterback to develop," Irsay said he favored an offense-oriented coach. Steichen's pitch sold the outspoken owner. The former Eagles and Chargers OC laid out a specific blueprint for how he would develop a young quarterback, Stephen Holder of ESPN.com notes. This made a clear impact in Steichen landing the job, pointing to the Colts stopping their string of stopgap quarterbacks. Indianapolis has used veterans as primary starters at the position each year since Andrew Luck's surprise retirement, going from Jacoby Brissett to Philip Rivers to Carson Wentz to Matt Ryan.
Steichen played the lead role in developing Justin Herbert as a rookie, as Chargers offensive coordinator during Anthony Lynn's final season, and took over Eagles play-calling duties midway through the 2021 campaign. With Steichen calling plays throughout this past Eagles season, Hurts removed the doubt attached to his future as Philadelphia's franchise quarterback. After the Eagles pursued bigger names in 2022, Hurts emerged as an MVP candidate and finished his season with 374 total yards in Super Bowl LVII.
Steichen met with Colts brass via Zoom, met with Irsay in Philadelphia and then met with Ballard and Co. for his official second interview. The Colts had ruled out Jeff Saturday by the time Steichen went through his second meeting, with Zak Keefer of The Athletic noting the team decided against keeping its interim coach weeks ago (subscription required).