On display knocking the Packers out of the playoff race, the Lions finished off a remarkable turnaround this season. Early interest is coming in for Dan Campbell's coordinators.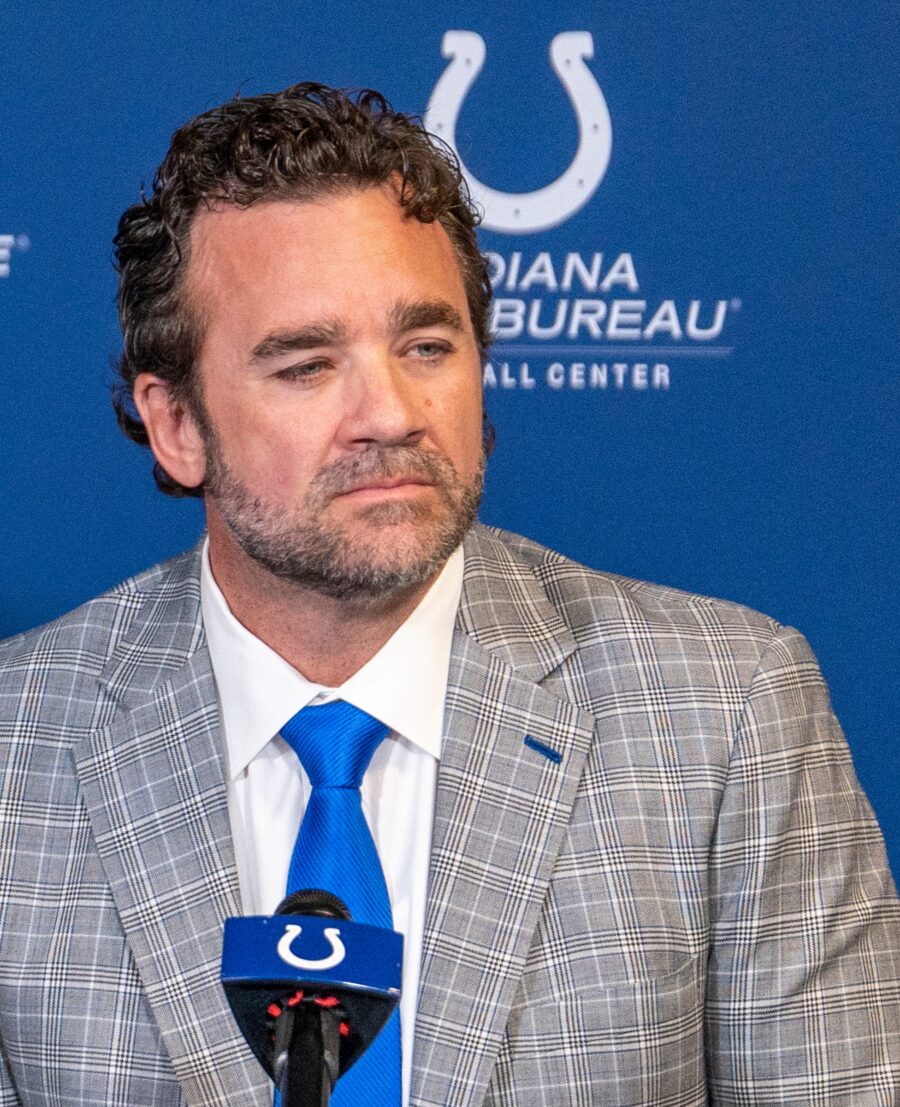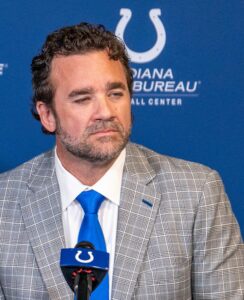 Following a Texans interview request, OC Ben Johnson received another from the Colts, whom Adam Schefter of ESPN.com notes (via Twitter) are interested in speaking with Lions DC Aaron Glenn. Jeff Saturday is believed to remain in the equation for Jim Irsay's team, but the owner said last month he looked forward to meeting with a host of candidates for the gig. The Colts will also attempt to meet with Rams DC Raheem Morris, per CBS Sports' Jonathan Jones (on Twitter), and Eagles OC Shane Steichen, Ian Rapoport of NFL.com tweets.
This run of HC interest represents quite the rise for Johnson, who started last season as Detroit's tight ends coach. For Glenn, the HC interest comes a few months after rumors of his potential ouster as Detroit's DC surfaced. The Lions, however, completed an incredible bounce-back effort by going from 1-6 to 9-8.
Glenn's defense did not cross the finish line with particularly strong marks. The Lions' late-season surge still ended with their defense in last place in yards allowed and 28th in scoring. A crucial December loss to the Panthers ended with Carolina setting franchise records in total yards and on the ground. Still, the development of players like Aidan Hutchinson, James Houston, Jeff Okudah and Kerby Joseph reflects well on Glenn, who was up for the Saints' HC job that went to Dennis Allen last year. Glenn, 50, took over Lions DC duties in 2021 but spent the previous five years on Sean Payton's staff.
Jared Goff finished the season fifth in QBR — by far the highest placement of his career — and closed his second Lions campaign with a 29-7 TD-INT ratio. Behind one of the league's better offensive lines, Jamaal Williams also put together a 1,000-yard season that ended with him leading the NFL in rushing touchdowns (17 — a number that broke Barry Sanders' 31-year-old Lions record). Johnson, 36, has gone from never calling plays at any level prior to 2022 to being a sought-after interviewee.
Morris, a former Buccaneers coach and Falcons interim HC, wrapped his second season as the Rams' DC. While 2022 proved to be a rough year for the defending Super Bowl champions, Morris' work shaping the 2021 Rams' defense will still make him an intriguing candidate. Morris, 46, has experience coaching on both sides of the ball at the NFL level. Mostly a defensive coach, he helmed the Falcons' wide receivers from 2016-19.
The Texans also requested a Steichen meeting, but the Eagles' continued growth on offense — as Jalen Hurts morphs from a player with long-term questions to a surefire extension candidate — has been expected to generate looks for their play-caller. Ex-Colts OC Nick Sirianni gave Steichen play-calling duties midway through last season, and the 37-year-old assistant drove the team to becoming the league's top rushing attack. The Eagles rank third in total yards and points this season, and Hurts took a major leap as a passer.
Despite the Colts completing their worst regular season in at least 11 years, Irsay has stumped for Saturday on multiple occasions since making the controversial hire. Saturday wants to stay on as head coach, Mike Chappell of CBS4 notes, adding that while no interview has been scheduled one should be expected. It would be odd (and wildly unpopular) for the coach in charge of the Colts' first seven-game losing streak to end a season since the team's 1953 expansion year would stay on, but that scenario remains in play.
Follow @PFRumors