9:35pm: Add another list to the Broncos' head coaching search. Denver interviewed former Stanford head coach David Shaw on Wednesday, according to ESPN's Adam Schefter. Shaw recently resigned from his post at Stanford after two consecutive 3-9 seasons. Despite the dismal finish to his career, Shaw left the Cardinal with a 96-54 record as a head coach.
Before becoming a mainstay in Stanford, Shaw held assistant coaching roles with the Raiders and Ravens coaching quarterbacks and wide receivers. His success at the NFL level combined with his winning tradition at Stanford made Shaw a hot commodity in the NFL, especially after the immediate NFL success of his Stanford predecessor, Jim Harbaugh, following his rise to the pros.
NFL teams will finally have their opportunity to kick the tires on Shaw, and it appears the Broncos are the first to do so. It would certainly be an interesting fit as Shaw has connections to fellow Stanford alumni Penner and Rice.
12:52pm: The Broncos added another name to their HC search. They are meeting with former Colts and Lions coach Jim Caldwell on Wednesday, Josina Anderson of CBS Sports tweets.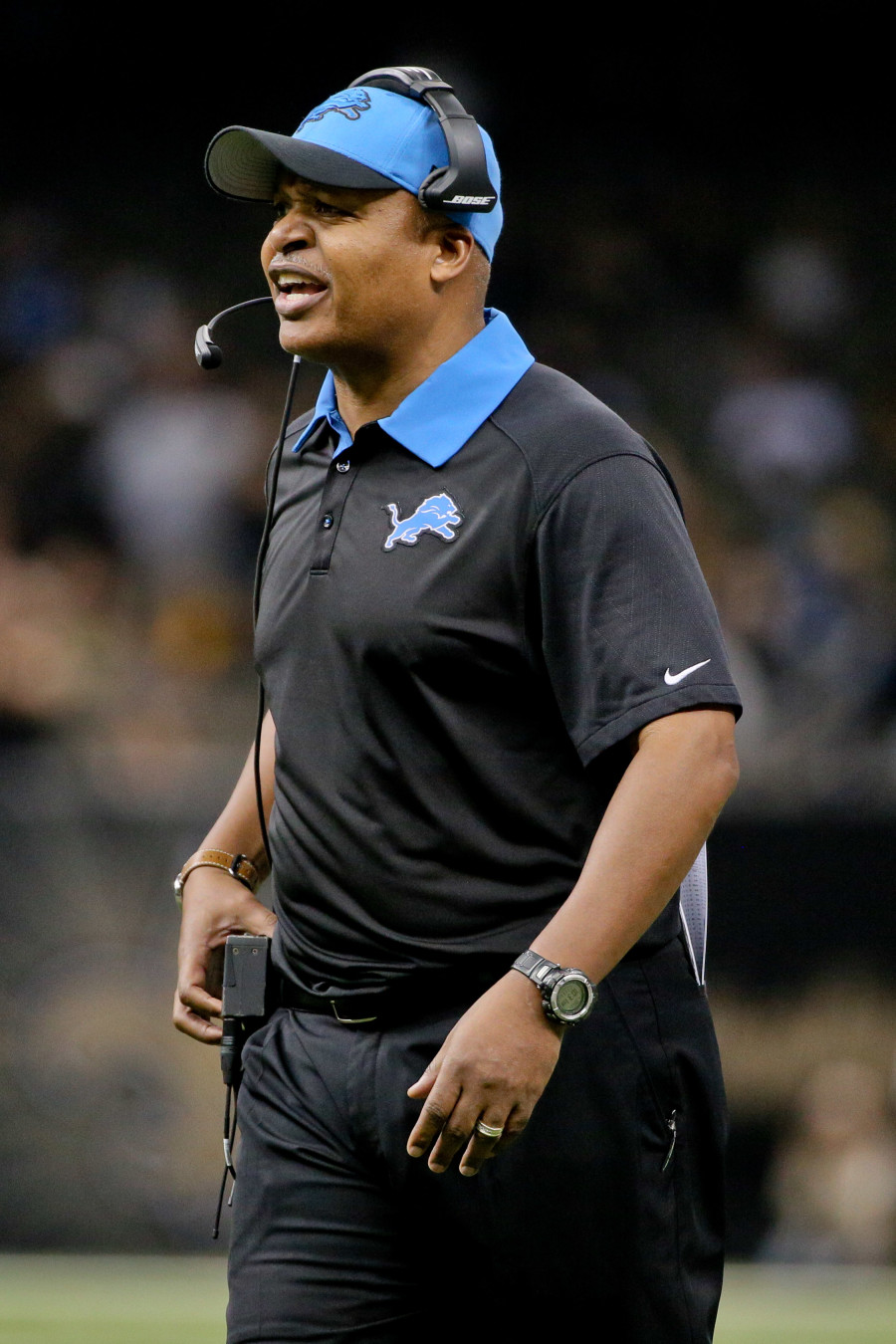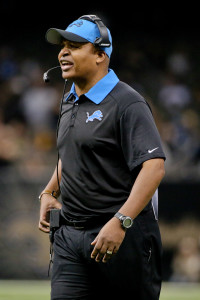 Caldwell's interview will be in-person, 9News' Mike Klis adds (via Twitter). A fixture on coaching carousels in recent years, Caldwell has already met with the Panthers. Caldwell's AFC championship in Indianapolis and two playoff berths in Detroit aside, his entry into this race qualifies as a lower-profile development considering the other names connected to the Broncos.
Sean Payton has spoken with the Broncos, and an interview is expected. The team can interview Payton beginning Jan. 17. But some doubt regarding Payton's interest in this job has emerged. The Broncos may want Payton more than vice versa, Dan Graziano of ESPN.com notes, and colleague Jeremy Fowler adds the prospect of a long-term Russell Wilson partnership has generated some skepticism around the league.
Wilson had the Saints on his 2021 list of acceptable trade destinations — before the Broncos landed on that list and became his preference — and Payton, from his FOX analyst role, offered some possible solutions to address Wilson's stunning performance drop-off this season. The 16-year Saints HC is expected to be choosey, though he has said on multiple occasions he will likely coach again. Payton has also analyzed every team's depth chart in preparation for a potential NFL return. A franchise quarterback is not a requirement for Payton, Jeff Howe of The Athletic writes (subscription required), but a path to one would move the needle. Although Wilson showed signs of his pre-Denver self to close the season, he probably does not qualify as a franchise QB after the year he had.
Payton would also be expected to bring his own personnel staff to Denver, Graziano adds, which could spell more trouble for Broncos GM George Paton. New Denver ownership's curious plan of having both Paton and the next head coach report to ownership also could sound alarm bells for Payton, Howe adds, though that might not be too much of a concern given the price the Broncos will need to pay to lure Payton. It would not exactly be expected Denver would hire a new GM that is not approved by Payton, for whom the team may well need to trade a first-round pick.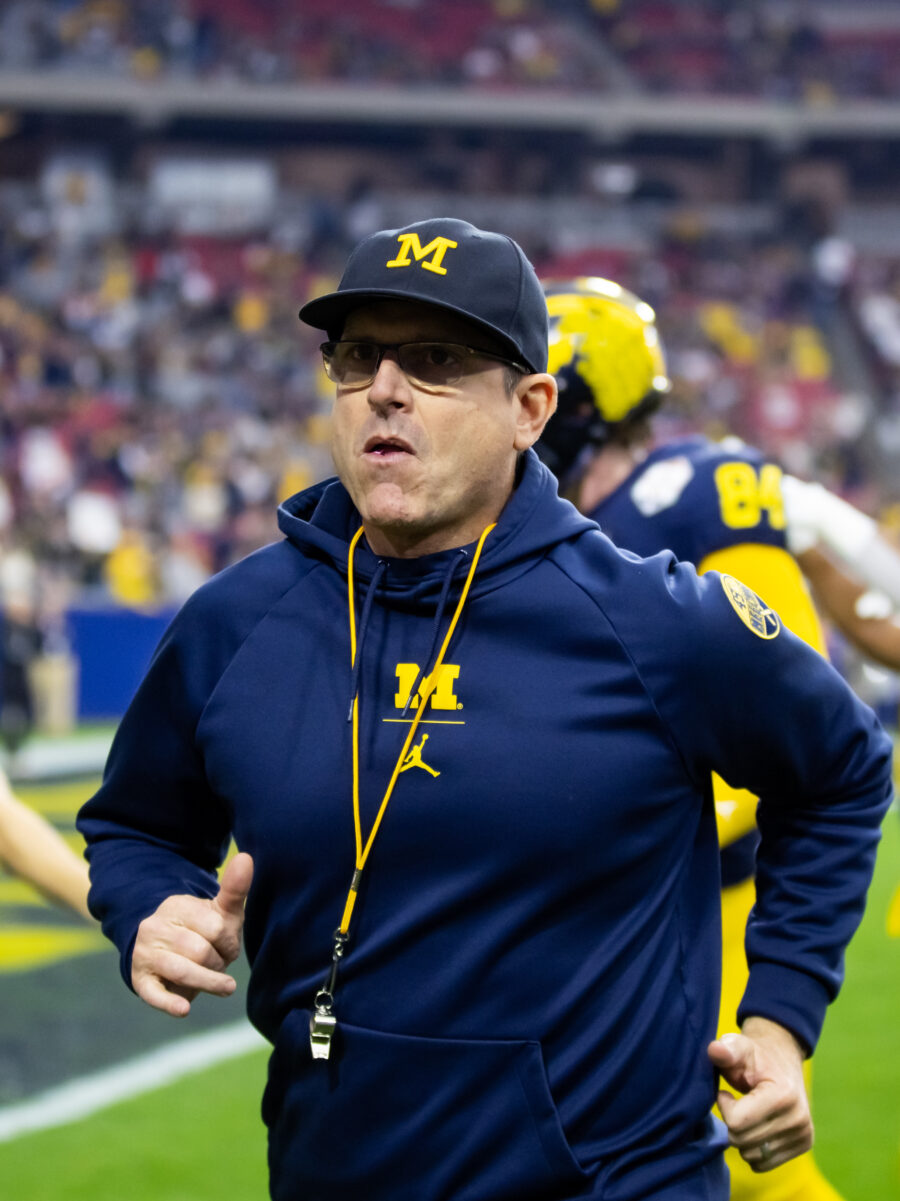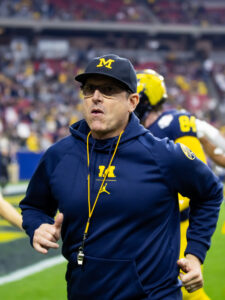 A report Tuesday placed Harbaugh as an early frontrunner, but Fowler clarifies the Michigan HC is behind Payton. If the latter turns down the Broncos, Harbaugh will be the favorite. Harbaugh is rumored to be prepared to bring Tom Gamble, the former 49ers player personnel director who is now with the Wolverines, with him, per Fowler.
Unlike the Panthers, who were believed to be confused when Harbaugh reached out to them, Tom Pelissero said during a Dan Patrick Show appearance the Broncos contacted Harbaugh (video link). New CEO Greg Penner and co-owner Condoleezza Rice's ties to Stanford — where Harbaugh coached from 2007-10 — are driving this interest. The Broncos have done extensive research on the former 49ers coach, Fowler adds.
The Colts were rumored to be interested in Harbaugh, but they have not interviewed him yet. It would not surprise if such a meeting took place, with Fowler adding the Colts job appeals to Harbaugh. Jim Irsay's overreaching last year has made the Colts job less of a draw for some, Howe adds, but Harbaugh did play for the Colts for four seasons in the 1990s and holds a spot in their ring of honor.
Caldwell, 67, has been out of the league since a Dolphins one-off as an assistant HC in 2019. He joins Payton as an offense-oriented candidate. The rest of the Broncos' candidate list includes defensive staffers — Ejiro Evero, Dan Quinn, DeMeco Ryans, Raheem Morris. Among this lot, Quinn, who interviewed for the Denver job last year, looks to have the best shot of landing the position, Pelissero adds. Quinn has ties to Paton dating back to their Dolphins days, though he appears to be a fallback option at this point.
Follow @PFRumors