Being one of last season's most disappointing teams, the Broncos launched another reboot by obtaining Sean Payton's rights from the Saints. Payton, however, will be tasked with coaching Russell Wilson and working with holdover GM George Paton. But the longtime Saints coach can certainly be viewed as the centerpiece presence in Denver.
As such, Payton fired off some strong stances in an interview with USA Today's Jarrett Bell. Among the people taken to task by the Super Bowl-winning HC: predecessor Nathaniel Hackett. This Broncos season will do plenty to determine which 2022 pillar was more at fault for the Broncos' woes last season; Payton is placing considerably more blame on Hackett than Wilson.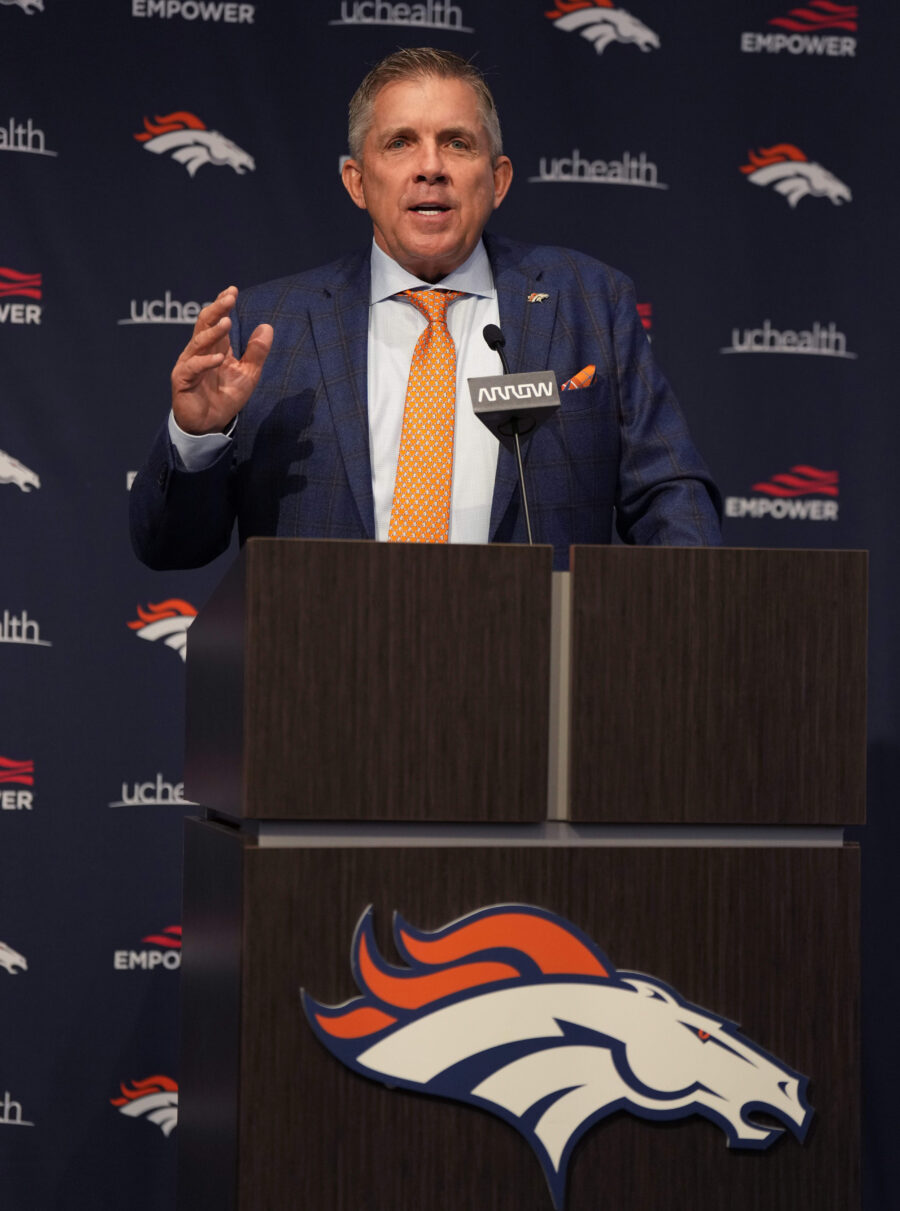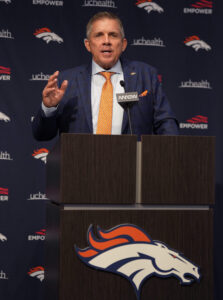 "Everybody's got a little stink on their hands; it's not just Russell. It was a (poor) offensive line. It might have been one of the worst coaching jobs in the history of the NFL. That's how bad it was," Payton said, via Bell.
"… I don't know Hackett. A lot of people had dirt on their hands. It wasn't just Russell. He didn't just flip. He still has it. This B.S. that he hit a wall? Shoot, they couldn't get a play in. They were 29th in the league in pre-snap penalties on both sides of the ball."
This is not the first time Payton has said the team's 2022 mess was not entirely on Wilson. The Broncos' Pat Shurmur–Teddy Bridgewater offensive setup finished 23rd in scoring offense; the Hackett-Wilson pairing sunk it to last. The team gave Wilson a private office and allowed his personal team facility access. While noting QB offices are not out of the ordinary, Payton reiterated he shut down Team Wilson staffers' facility access.
Perhaps most importantly, the Broncos gave Wilson autonomy in designing the offense last year. Although injuries to the likes of Garett Bolles, Javonte Williams, Tim Patrick and others led to the quarterback's stunning nosedive, Wilson's effort to play more from the pocket produced prolonged periods of stagnancy as the Broncos stumbled to a 3-10 start. Paton forced Hackett to bring Jerry Rosburg out of retirement to manage games after glaring managerial snafus transpired during the Broncos' first two contests, and the GM ended up firing the first-time HC after a blowout Christmas Day loss to the Rams. Hackett, who gave up play-calling duties midway through his short tenure, is one of just three coaches since the 1970 merger to be fired before their first season concluded.
Wilson, 34, still took the brunt of the criticism, having been traded for a picks package headlined by two first-rounders and two seconds. He finished with a career-low 16 touchdown passes, and after closing his Seahawks tenure with QBR rankings of 10th, 11th, fifth, eighth and 10th from 2017-21, the perennial Pro Bowler dropped to 27th in his first Broncos campaign.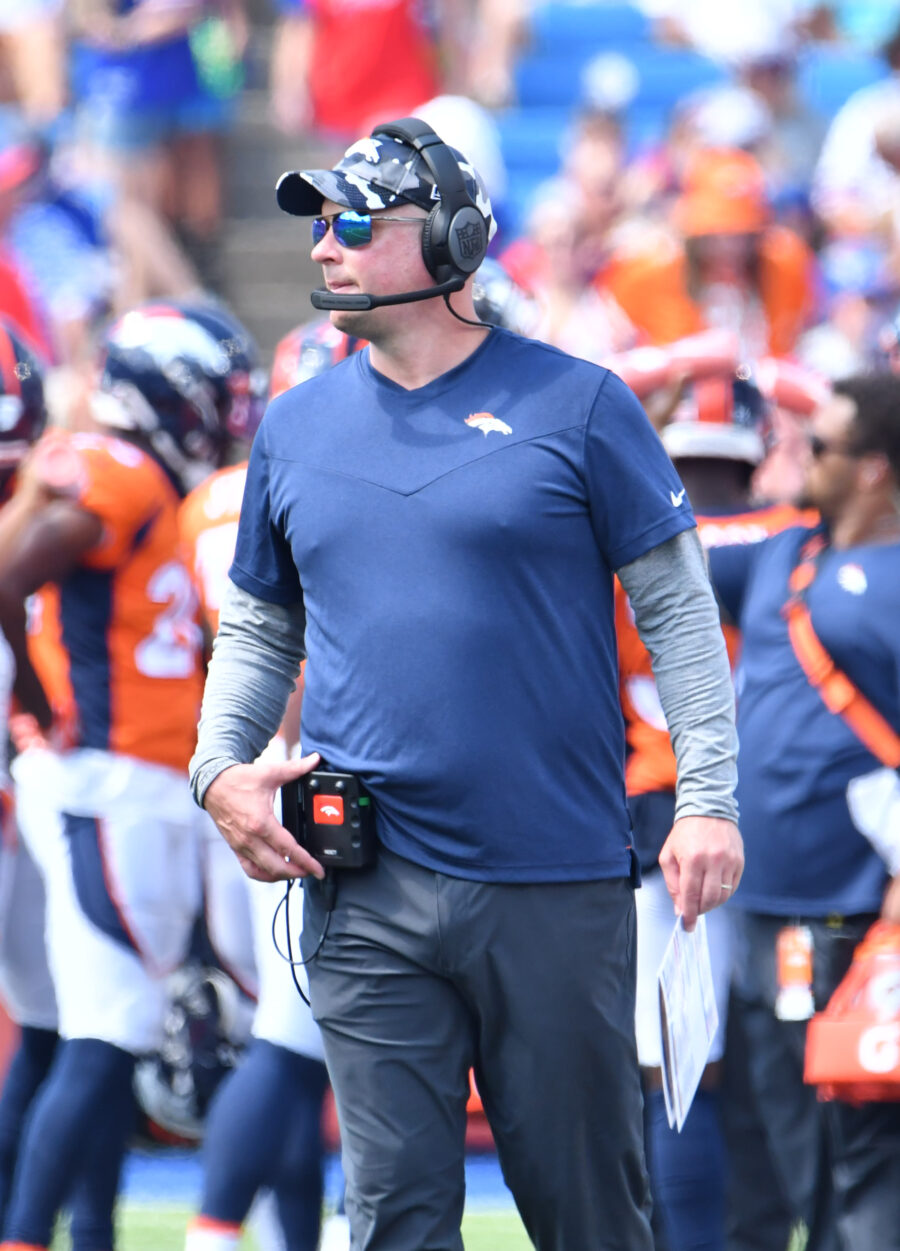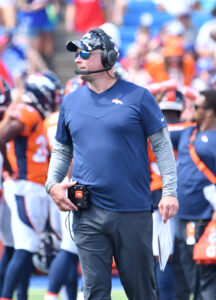 "That wasn't his fault," Payton said of Wilson's facility setup. "That was the parents who allowed it. That's not an incrimination on him, but an incrimination on the head coach, the GM, the president (Damani Leech) and everybody else who watched it all happen. Now, a quarterback having an office and a place to watch film is normal. But all those things get magnified when you're losing. And that other stuff, I've never heard of it. We're not doing that.
"It doesn't happen often where an NFL team or organization gets embarrassed. And that happened here."
It is certainly interesting Payton mentioned Paton, whose job security took a hit after the Hackett-Wilson pairing produced a spectacular letdown. Payton has been connected to potentially bringing in more familiar front office personnel. This could loom as an important season for the Broncos' GM, given the events of the past year.
Wilson's five-year, $245MM extension runs through 2028. His cap number jumps from $22MM to $35.4MM between 2023 and '24. The Broncos can escape this contract with a $35.4MM dead-money charge in 2024 with a post-June 1 cut designation — though, that would be an extreme move, considering dead money would come in 2025 as well — should the form Wilson showed in 2022 represent a true decline rather than a coaching-induced blip.
Payton has praised offseason pickup Jarrett Stidham, who signed a two-year, $10MM deal. But the team remains committed to Wilson, who will have Williams, Patrick and Bolles back, along with big-ticket O-line pickups Mike McGlinchey and Ben Powers in the mix. After eyeing a partnership with Payton in the past, Wilson has a clear bounce-back opportunity.