Midway through the Josh McDaniels-Dave Ziegler tandem's second season, Mark Davis is pulling the plug. The Raiders are firing their head coach and general manager, Adam Schefter of ESPN.com reports. The Raiders have since announced the firings.
This comes after an ugly Monday-night performance in Detroit, but it represents a stunningly early end for a pair given the keys in 2022. This late-night firing marks McDaniels' second in-season ouster; the Broncos fired him late in his second season back in 2010. The Raiders are planning to name Antonio Pierce as their interim HC, Schefter reports. The Raiders hired Pierce, a former Super Bowl-winning linebacker, as linebackers coach in 2022. To fill in for Ziegler, the Raiders are promoting assistant GM Champ Kelly, per ESPN.com's Paul Gutierrez.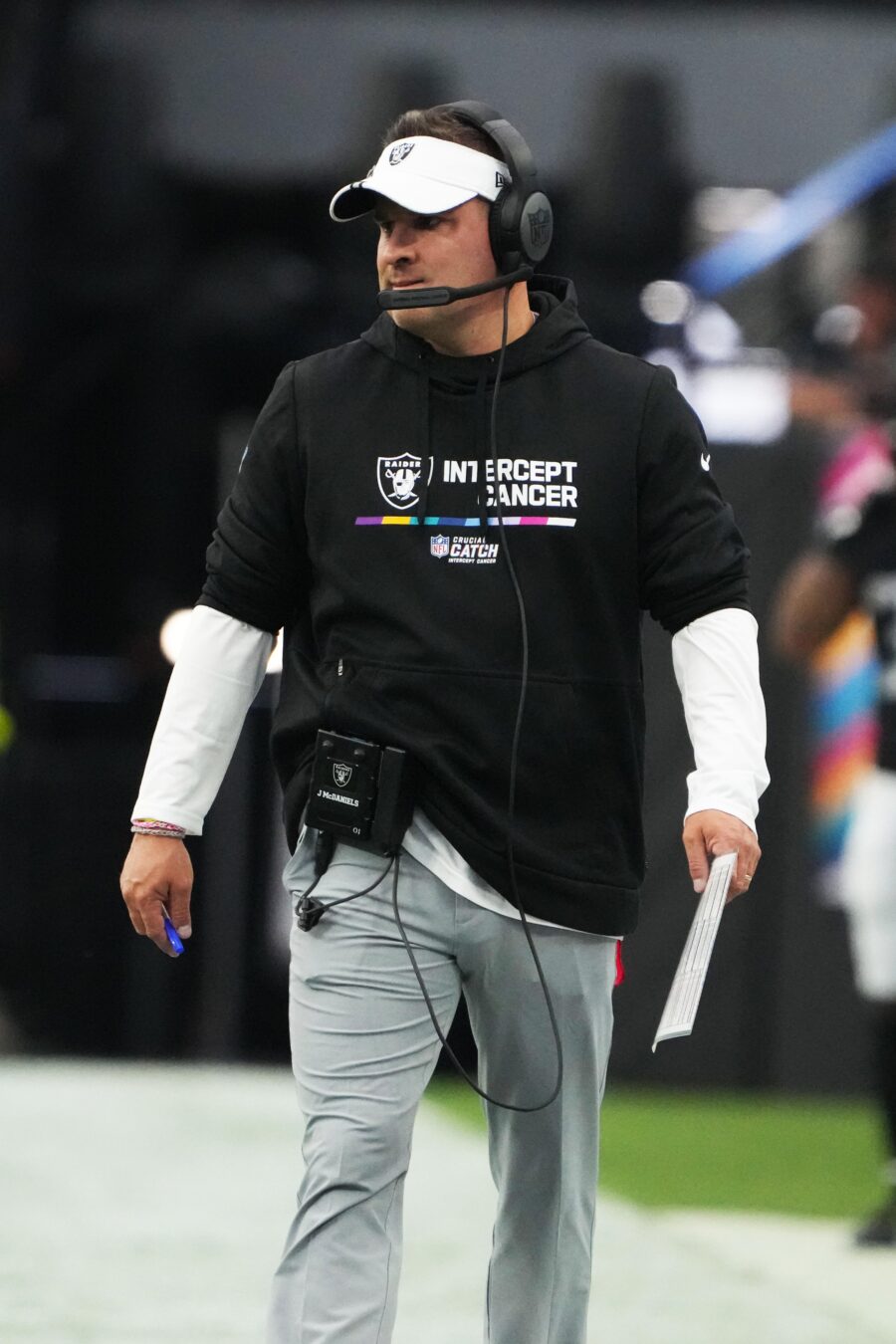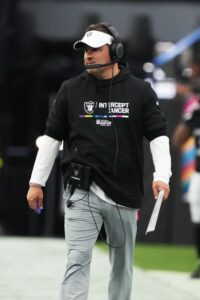 "After much thought about what the Raiders need to move forward, I have decided to part ways with Josh and Dave," Davis said in a statement. "I want to thank them both for their hard work and wish them and their families nothing but the best."
While the ex-Patriot staffers have not shown indications this operation will turn around anytime soon, this still represents a shocking decision. Davis signed off on a six-year contract for McDaniels during the 2022 hiring period; the Raiders are obligated to pay the former Patriots OC through the 2027 season. McDaniels had operated patiently in the years following his decision to spurn the Colts, being selective on the interview circuit. But he chose the Raiders as his return vehicle; that choice backfired.
Although news of these abrupt ousters emerged just after midnight, Schefter adds Davis began giving indications late Tuesday he planned to fire the second-year HC-GM combo. Though, this certainly qualifies as a news dump. Considering the confidence Davis displayed in this power duo, the timing of this announcement probably should not surprise. The Raiders are set to reboot once again. Davis gave McDaniels a vote of confidence around this time last year, but the product has not improved.
This likely closes the curtain on McDaniels' head coaching career, and when his decision to backtrack on his Colts commitment is factored in, the successful New England play-caller is poised to go down as one of this century's least successful HCs. Both McDaniels and Ziegler arrived from New England, with the latter also in Denver during McDaniels' infamous stint there. McDaniels, 47, is now 20-33 as a head coach. The three-time Super Bowl-winning coordinator does not boast a basement-level record, but this firing comes 13 years after the Broncos canned him after a messy videotaping scandal. Ziegler, 46, joined McDaniels during that second Broncos season but spent eight years with the Patriots prior to coming to Vegas.
The Raiders, who fell to 3-5 after their Monday loss to the Lions, made some curious decisions this offseason to reach this point. Most notably, they signed ex-McDaniels Patriots charge Jimmy Garoppolo and did not bring in a higher-end backup — despite the former 49ers starter having become the NFL's most injury-prone quarterback. The Raiders met with the draft's top five QB prospects but waited until Round 4 to make a selection, tabbing Aidan O'Connell. Brian Hoyer, the NFL's second-oldest active QB, has been Garoppolo's top backup. The Raiders gave Hoyer a two-year deal that came almost entirely guaranteed; the 38-year-old passer considered retirement this offseason.
Las Vegas made a surprising push to the playoffs after its last in-season HC divorce, which came just two years ago. Leaked emails forcing Jon Gruden out drew considerable controversy, with Davis voicing frustration at the leak — which came about during a Dan Snyder investigation — before ultimately moving on. Despite interim HC Rich Bisaccia leading the team to a 10-7 finish and a narrow wild-card loss in Cincinnati, Davis opted to start over with McDaniels and Ziegler. The Raiders have gone 9-16 since.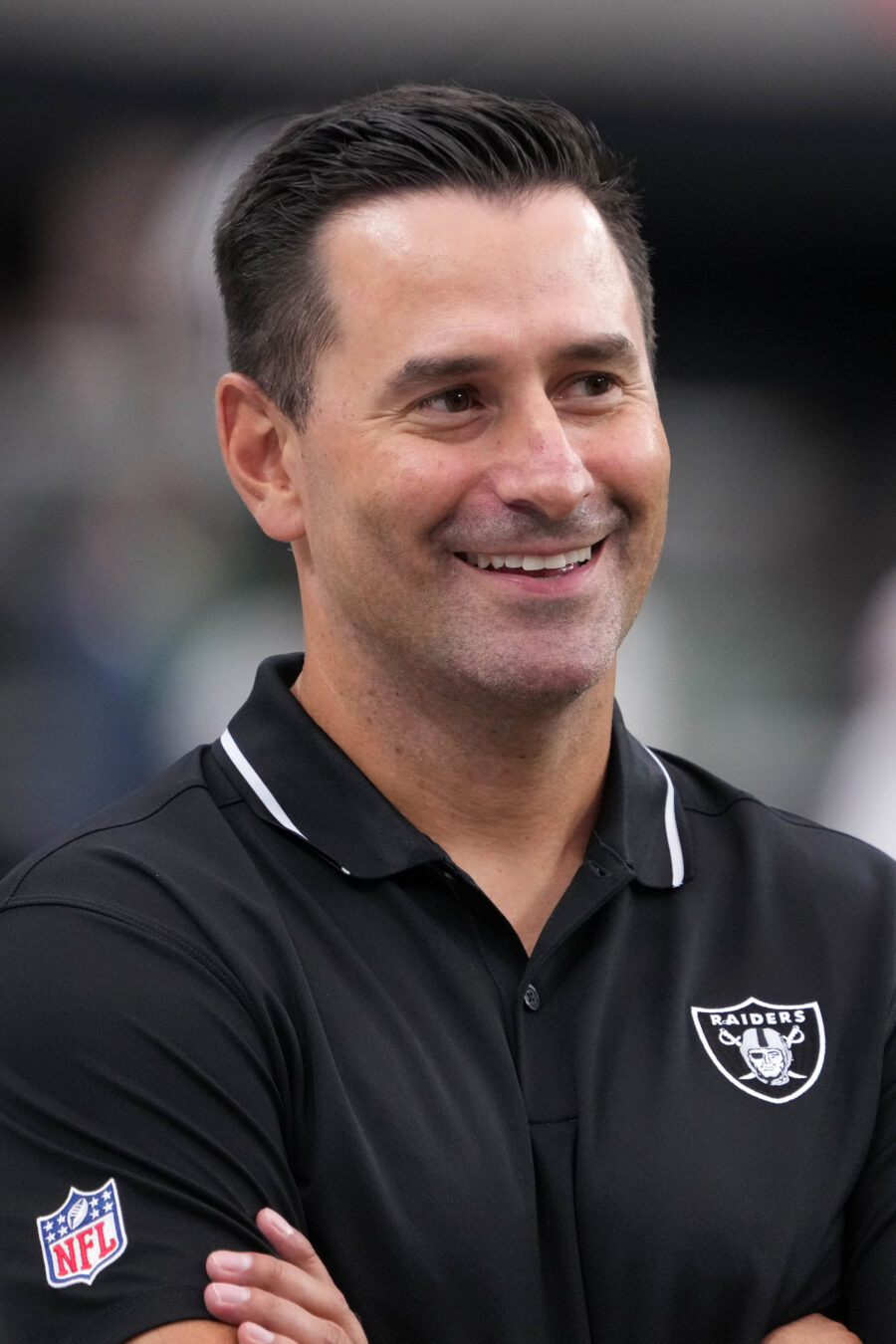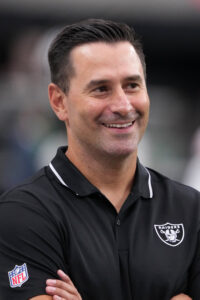 This Raiders edition ranks 30th in DVOA (30th on offense, 31st on defense), with McDaniels' offensive acumen not leading to Year 2 growth. The Raiders largely left their offensive line alone from last season as well. Even after the group delivered surprisingly capable work and powered Josh Jacobs to a rushing title, concerns about the quintet emerged before last season. Through eight games, Jacobs — whom the Raiders franchise-tagged and handed a rare raise after the reigning rushing champion skipped training camp — is averaging 3.1 yards per carry. Hunter Renfrow exceeded 1,000 yards in 2021 and signed a two-year, $32MM extension in 2022. The slot receiver became an afterthought in McDaniels' offense, sitting on 92 receiving yards this season.
Perhaps most notably, Davante Adams' production has dipped from 2022. After the Raiders traded their 2022 first- and second-round picks for Adams, he produced an All-Pro season with ex-college teammate Derek Carr at the controls. The ex-Packer star has not eclipsed 60 receiving yards in a game since Week 4. Adams, 30, displayed visible frustration — after weeks of griping about his lack of opportunities — on the sideline during the Raiders' double-digit loss in Week 8. Adams is not believed to have requested a trade before Tuesday's deadline, but the longtime Aaron Rodgers target is trapped in limbo after anchoring three straight playoff-bound Packer teams' receiving corps.
Davis is believed to have played a key role in McDaniels' decision to bench Carr before Week 17 last year. Carr then left the team and prepared for an opportunity elsewhere. While Carr rarely flirted with top-tier QB status during his nine-year run as the Raiders' starter, his level of play worsened under McDaniels. The Raiders used the escape hatch in Carr's 2022 extension to cut him, doing so after the passer wielded his no-trade clause. Garoppolo signed a three-year, $72.75MM deal soon after. Garoppolo's QBR number dropped to 30th after finishing 10-for-21 with 126 yards Monday.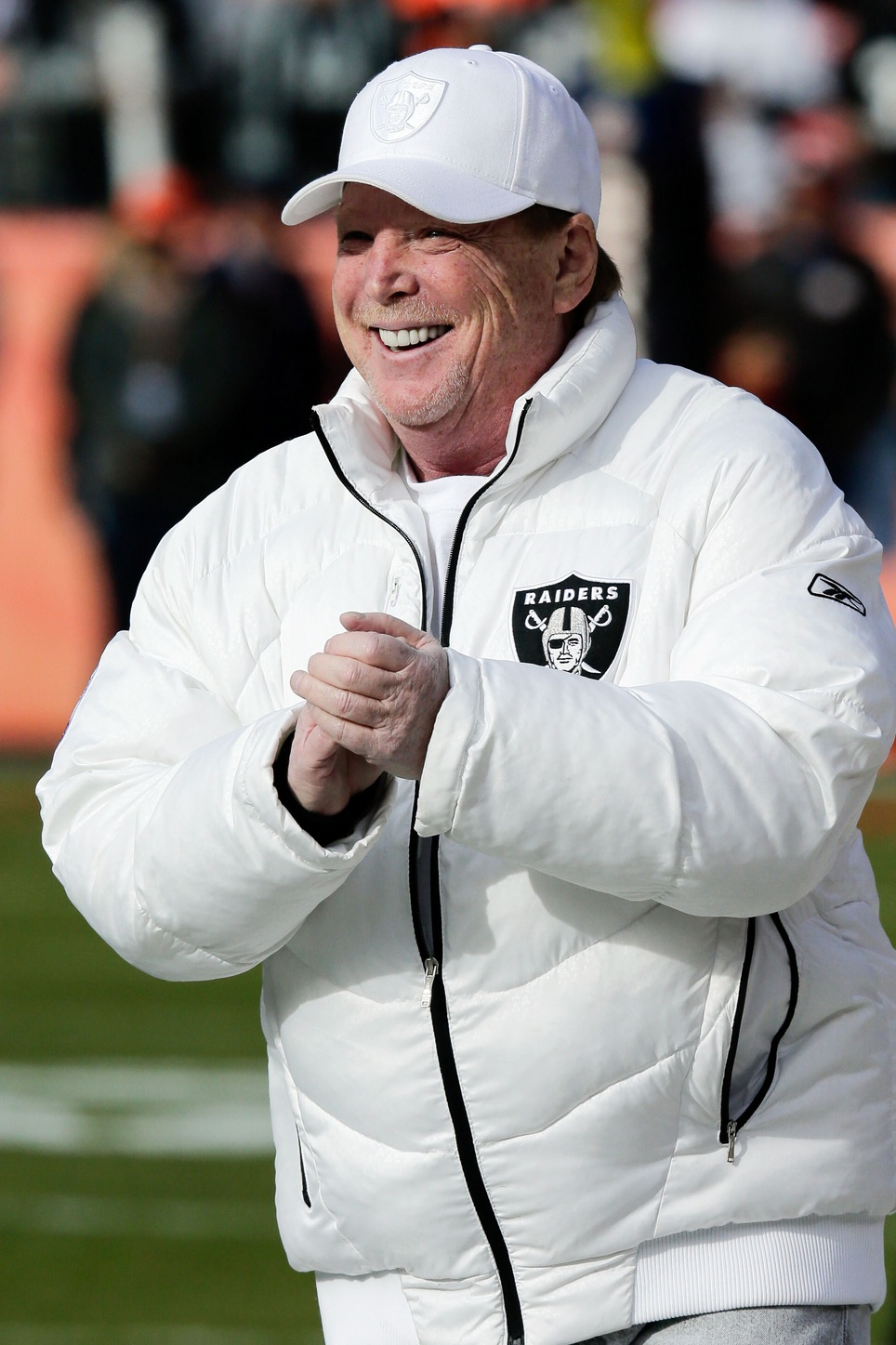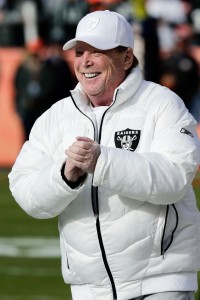 In addition to Garoppolo, the McDaniels and Ziegler loaded up the Raiders' roster with ex-Patriots. Hoyer, Jakobi Meyers, Jakob Johnson, Brandon Bolden, Jermaine Eluemunor and Justin Herron comprise the ex-Pats wing on offense. While fewer former New England presences reside on Patrick Graham's defense, the Chandler Jones fiasco obviously did not help the since-fired bigwigs. The Raiders gave Jones a three-year, $51MM deal in 2022. Not only did the former Patriots draftee and Cardinals All-Pro perform poorly for most of last season, the strange saga that led him off the team this fall stripped a starter off the roster.
They of two playoff appearances since Super Bowl XXXVII, the Raiders are at a crossroads yet again. Davis will be paying two coaches for the foreseeable future, though offset language — should McDaniels land elsewhere, perhaps for a third Patriots stint — could help on this front. But the decision to give the keys to two ex-Patriot staffers will go down as a tremendous misstep for Davis. This also continues to bury the Bill Belichick coaching tree. Aside from Bill O'Brien's Texans tenure, none of the legendary Patriot coach's assistants have been able to win consistently. And O'Brien did well to torpedo his Houston run during his memorable stint in the HC/GM role.
The Raiders gave Pierce his first NFL coaching job. Before coming to Nevada, the 45-year-old assistant was on Herm Edwards' Arizona State staff. The former Pro Bowl linebacker was the head coach of Long Beach Poly High from 2014-17. The Raiders hired Kelly last year, bringing him over from Chicago. Kelly also was with the Broncos during McDaniels' tenure, but he stayed longer than McDaniels or Ziegler. The well-respected front office staffer spent seven seasons with the Bears, finishing his run as the team's assistant director of player personnel.
Follow @PFRumors