The Raiders' Derek Carr decision has become this week's top NFL storyline, and it sets up an interesting trade market for a player who has been loosely involved in trade rumors for years. It may not have been Josh McDaniels' decision to move in this direction. At least, not right now.
McDaniels and GM Dave Ziegler met Monday and Tuesday nights discussing their quarterback plan, and while a benching was mentioned as a possibility, Vic Tafur of The Athletic views it as likely McDaniels and Ziegler were planning to keep Carr as the team's starter to close out the season. Mark Davis looks to have played a role in the decision that led to Jarrett Stidham being announced the starter and Carr leaving the team for the time being, Tafur adds (subscription required).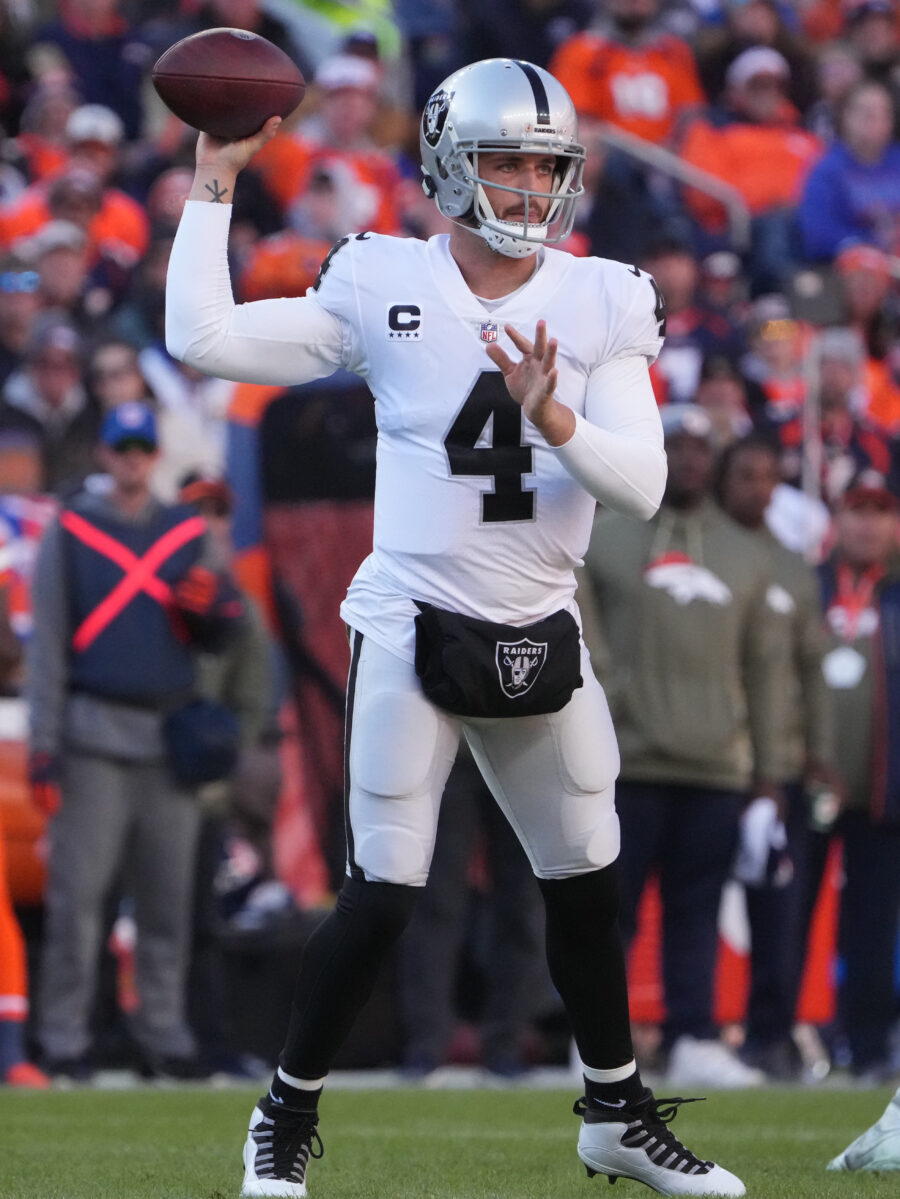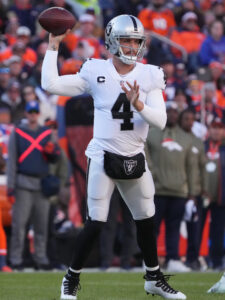 [RELATED: Where Will Carr Play Next Season?]
Carr has played for four six Raiders HCs, counting interims Tony Sparano and Rich Bisaccia, over his nine-year career. The GM that drafted Carr, Reggie McKenzie, extended him at $25MM per year during the 2017 offseason. While the Jon Gruden period brought steady trade rumors, the Raiders hung onto their starter. Carr became the longest-tenured starting QB in Raiders history and now owns the team's all-time passing records — by a substantial margin.
McDaniels and Ziegler extended him this year, albeit with the much-discussed February escape hatch, but interviews with the ex-Patriots duo and other GMs this offseason curiously did not feature the Raider interviewers discussing Carr in a positive light. Coaching and GM candidates were surprised to hear Raiders officials' Carr assessments during the job interviews, according to Tafur, who adds Davis has been lukewarm on the starter for a long time. Davis and former Raiders VP of player personnel Ken Herock led the coach-GM search this year, and the owner ended up letting McDaniels and Ziegler make the call on Carr.
The new Raiders power brokers settled on the half-measure extension — a three-year, $121.4MM deal that includes the out three days after Super Bowl LVII — and it looks like the parties will aim to capitalize on the narrow trade window. They will explore doing so despite Davante Adams seeking a trade to Las Vegas to reunite with Carr. If Carr goes, it will be interesting to see how Adams' Vegas future unfolds.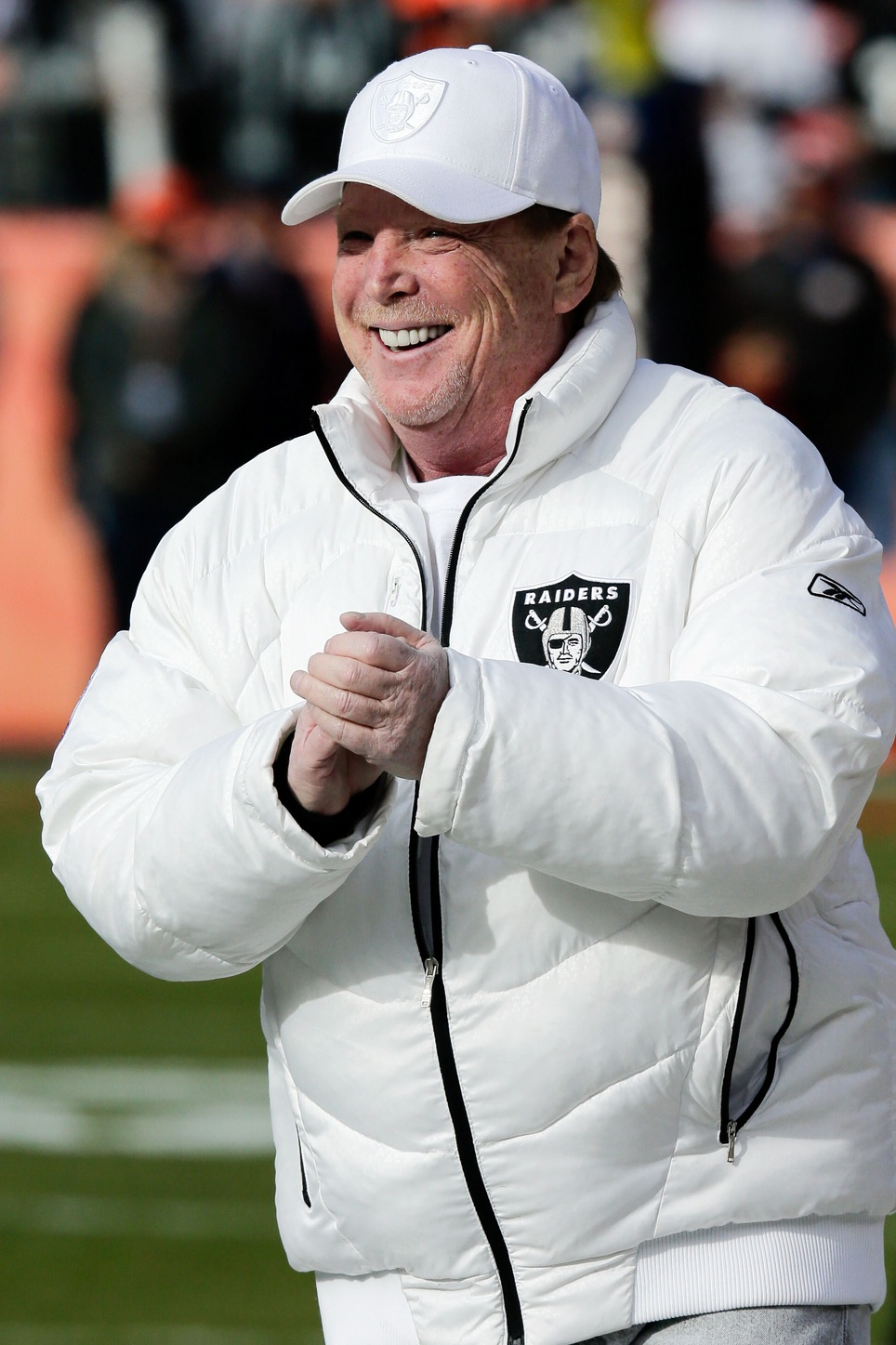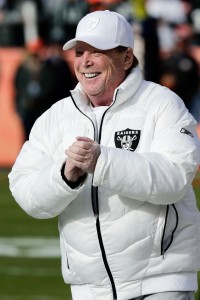 The Raiders taking the opportunity to make the $40.4MM bonus — Carr's full 2023 base salary and $7.5MM of his 2024 base pay — another team's responsibility would cost them barely $5MM in dead money. That is quite the low sum associated with dealing a quality starter less than a year after the extension ink dried, but Carr agreed to the terms and landed a no-trade clause. That will protect the three-time Pro Bowler, who should have options once trade talks commence.
Davis was in place as the team's owner when McKenzie drafted Carr 36th overall in 2014, and after several post-Rich Gannon misfires by the organization, Carr offered stability — albeit without giving his team a top-tier option under center — and durability. He has only missed two career regular-season games, but it looks like the owner is ready to move on. Carr's inability to lead a game-tying drive against the Bengals in the wild-card round last season gnawed at Davis, per Tafur, despite the quarterback piloting four straight wins to help Bisaccia become the rare interim coach to lead his team to the playoffs. Bisaccia received consideration for the full-time gig, but Davis passed, leading the longtime special teams coach to Green Bay.
Carr remains a Raider partially because Gruden backed out of the Tom Brady pursuit two years ago, leading to some colorful Brady language re: Carr. Gruden viewed Brady as too old at that point, Tafur adds. Brady was preparing for his age-43 season at that point, and although the Raiders joined other teams in being connected to the legendary signal-caller, he ended up deciding between the Buccaneers and the Chargers. It is not certain the Raiders would have beaten out the Bucs for Brady's services, but with McDaniels now running the show, look for Brady — ahead of an age-46 season he is not a lock to pursue — to be connected to the Raiders again.
Follow @PFRumors