In a development that certainly points to the Raiders exploring a separation, Derek Carr will not be with the team to finish the regular season.
Carr will step away from the Raiders for their final two weeks of the season, Ian Rapoport of NFL.com tweets. Discussions between Carr and Raiders brass led to this outcome, per Rapoport, and the ninth-year passer will not attend practices or the team's final two games.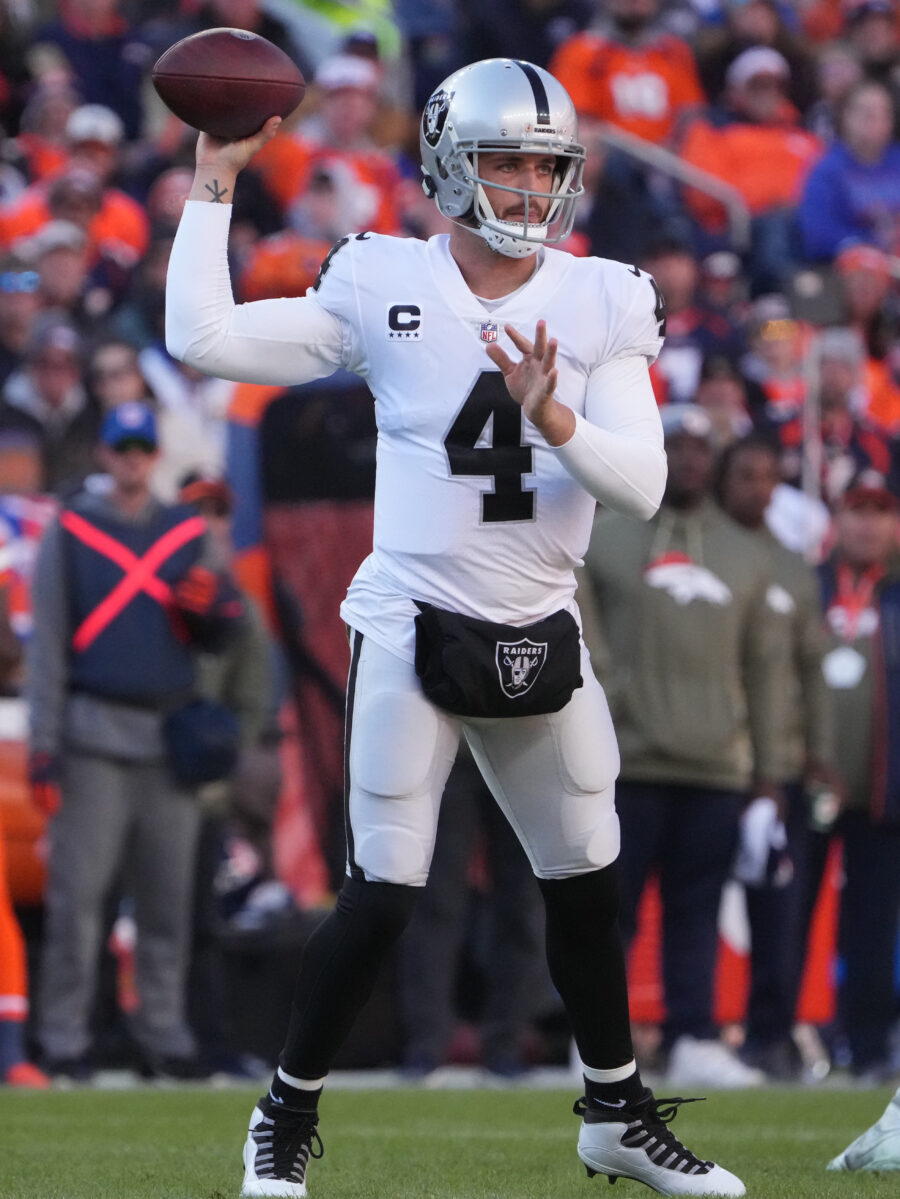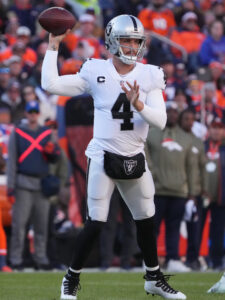 Themed around preventing distractions, this latest Carr news is not exactly in stride with a team merely making a performance-based change at quarterback. This will allow Carr to avoid answering questions about his Raiders status, and that status figures to come up often between now and the critical February window his new contract created.
The Raiders will start offseason pickup Jarrett Stidham for the final two games. Practice squad arm Chase Garbers will back up the former Patriots draft choice. Stidham has thrown 61 career passes — 13 as a Raider — and has never started a game. With the fourth-year passer not exactly a live candidate to vie for Las Vegas' 2023 starting job, this benching opens the door to a Carr trade or release.
Carr's contract calls for a $40.4MM payment due three days after Super Bowl LVII, giving the Raiders a chance to arrange a trade. A trade will be complicated by Carr's no-trade clause and the prospect of a snafu scuttling a deal in the month between an agreed-upon swap and the start of the 2023 league year, the first date trades can become official. Still, recent winter QB trades have occurred, providing a blueprint of sorts for the new Raiders regime. The Lions sent Matthew Stafford to Los Angeles, and the Chiefs dealt Alex Smith to Washington; each trade occurred in January. But a deal falling through would put the Raiders on the hook for the $40.5MM guarantee.
A team that agrees to acquire Carr via trade would inherit a through-2025 contract that contains base salaries of $32.9MM (2023), $41.9MM (2024) and $41.2MM (2025). The Raiders agreeing to trade Carr before that February vesting date would put the acquiring team on the hook for that 2023 salary and $7.5MM of the 2024 payment. Carr, 31, would be an upgrade for many teams, but the bonus does add a wrinkle here. The Colts-Falcons Matt Ryan swap this year only involved Indianapolis picking up a $7.5MM roster bonus.
It will be interesting to see how the Raiders navigate any potential Davante Adams complications, though the receiver is under contract through 2026. The longtime Packers standout sought a trade to reunite with his college teammate and signed a five-year, $140MM extension upon being dealt in March. Aaron Rodgers' year-to-year status in Green Bay impacted Adams' trade ask, and he will now work with Stidham to close his first Raiders season.
Carr trade rumors — once an offseason fixture — may actually produce a deal next year. With McDaniels once rumored to be on the hot seat, moving on from a proven veteran at this rather important position runs the risk of the Raiders downgrading at QB for 2023. But viable options — like ex-McDaniels pupils Tom Brady and Jimmy Garoppolo, who will probably be linked to the Raiders a time or two in the coming weeks — stand to be available, as the 2020s have brought continued high-action QB offseasons.
Follow @PFRumors