5:12pm: Carr's contract contains a $65.5MM injury guarantee, according to SI.com's Albert Breer, and the deal will give the ninth-year veteran a $5.2MM raise in 2022 (Twitter link). Carr will make $24.9MM fully guaranteed in 2022, Mike Florio of Pro Football Talk notes.
A key date comes after Super Bowl LVII. Three days after the Super Bowl, Carr will see $40.5MM — his $33MM 2023 salary and $7.5MM of his 2024 pay — become fully guaranteed, Breer tweets. This would give the Raiders a small window to work out a trade in 2023, but Carr's no-trade clause gives him final say on any potential escape-hatch deal for the team.
9:33am: The Raiders and Derek Carr have agreed to terms on a three-year extension worth $121.5MM (Twitter link via NFL.com's Ian Rapoport). With that, the Raiders' star quarterback will remain in place through the 2025 season.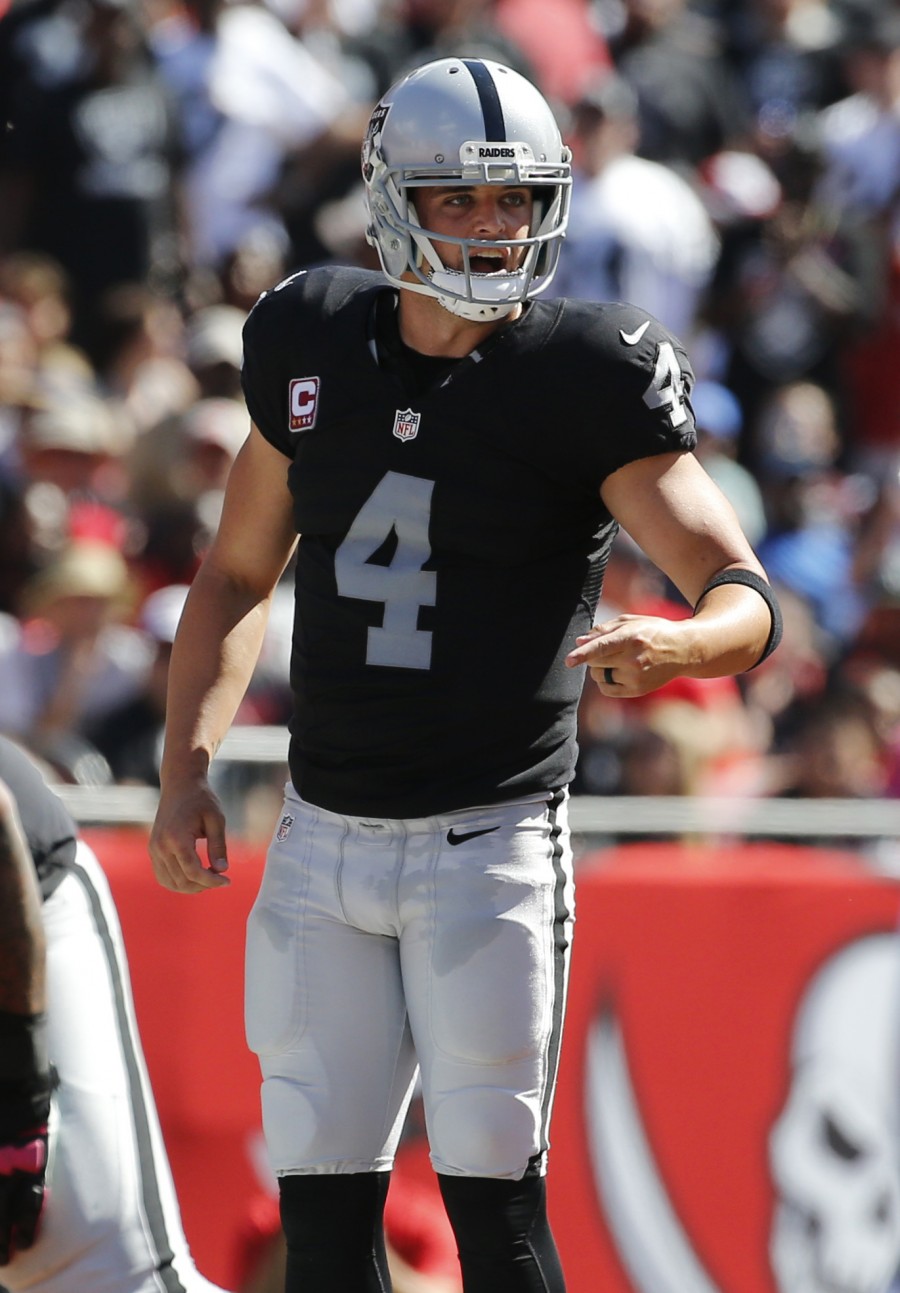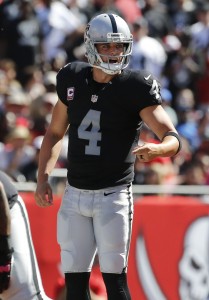 Carr's deal includes a no-trade clause (Twitter link via NFL.com's Mike Garafolo), a rarity in the NFL enjoyed by only about a dozen players. All together, Carr is set to earn $141.3MM over the next four years, with $100MM of it coming in the next three seasons, per Garafolo. That's player-friendly cashflow for Carr, who was fighting for his Raiders future just a couple of years ago.
It's the latest splash in the Raiders' busy offseason, following their acquisition of wide receiver Davante Adams. Ultimately, GM Dave Ziegler and head coach Josh McDaniels have kept much of the core in tact while revamping the team after a tumultuous 2021.
Carr's $40.5MM new-money average puts him fifth among all quarterbacks and, as noted by NFL.com's Tom Pelissero (Twitter link), he's now the seventh member of the league's $40MM/year club, joining Aaron Rodgers, Deshaun Watson, Patrick Mahomes, Josh Allen, Matthew Stafford and Dak Prescott.
Carr, who just turned 31, had one year to go on his old deal with a cap hit of $19.8MM. After he notched a career-high 4,804 passing yards en route to his first ever playoff appearance, the Raiders were unwilling to risk losing him. Now, Carr's got a fat new contract and an old friend in Adams, his former teammate at Fresno State.
"Derek's fit on the team, as a player, is obviously what we're looking for and what we're trying to build around," McDaniels said recently. "[When it comes to the contract,] you try and do what's best for the team. When we get into those conversations with Derek, Derek's going to have to make decisions about what's best for him… There will be a sweet spot in there hopefully for everybody, and we'll be excited to go forward like that."
Today, the Raiders are undoubtedly excited as they've locked up their three-time Pro Bowler for years to come.
Follow @PFRumors