Wednesday's unusual development — Derek Carr leaving the Raiders following the news of his benching — makes it fairly clear the sides are expecting to part ways soon. This opens the door for the first full-fledged search for a new Raiders starter since they selected Carr in Round 2 in 2014, and it moves a proven quarterback to the trade block.
The Raiders backed away from trading Carr in the past, and the 49ers' Jimmy Garoppolo saga this year shows how presuming a separation can be premature. But it certainly looks like the Raiders plan to move Carr. There will be interested teams, but the acquiring franchise would need to pick up a $40.4MM guarantee and prove appealing enough Carr would waive his no-trade clause. Where will the 31-year-old passer end up?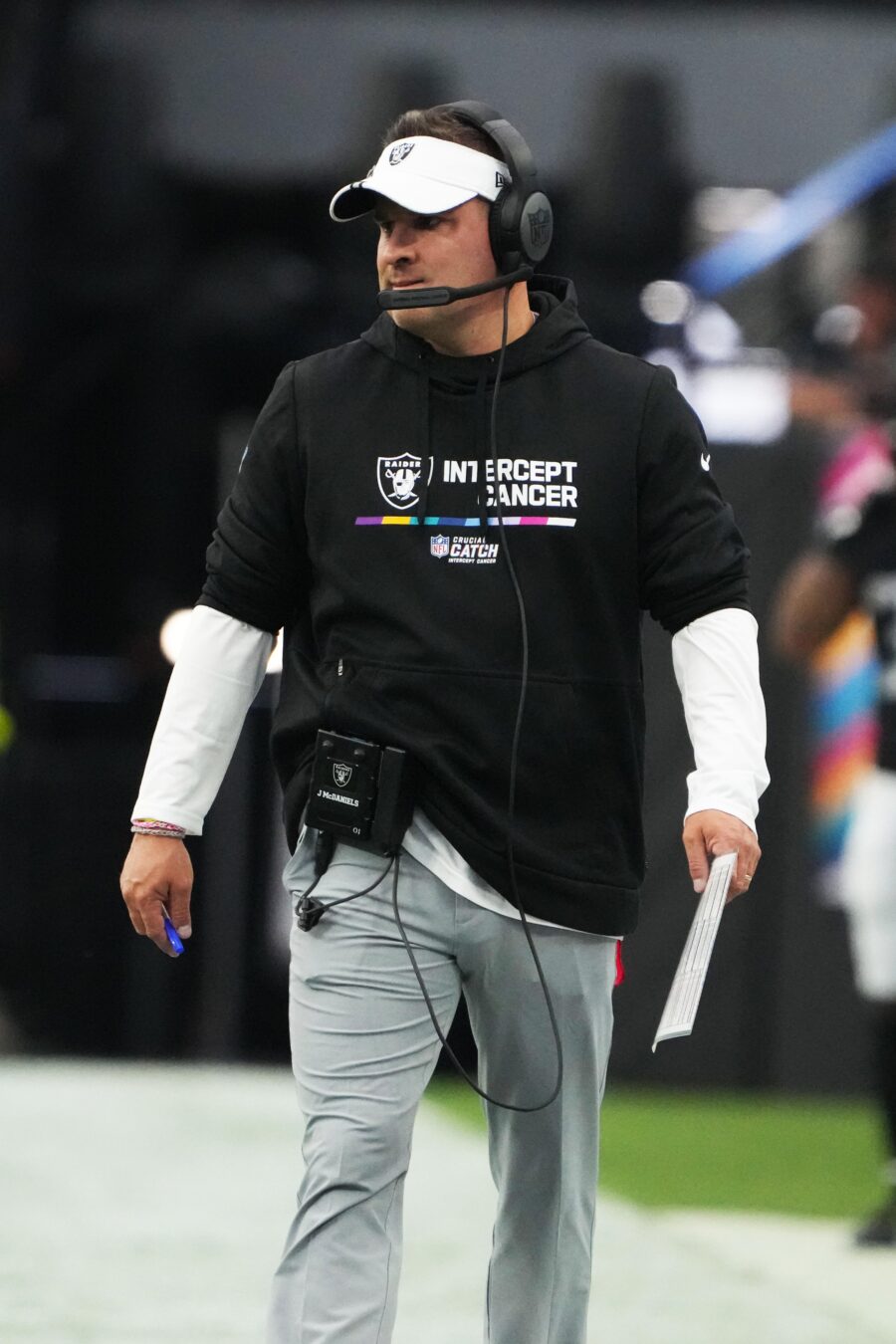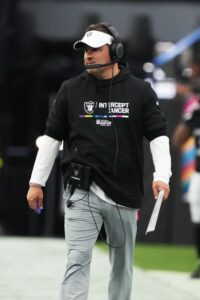 A few teams will be searching for a quarterback after acquiring one last year, but some parties will be those that sat out the 2022 carousel. The Jets figure to be a Carr suitor. They have seen their 2021 investment — No. 2 overall pick Zach Wilson — bomb during his two-season run as a primary starter. The defense the Jets rebuilt this offseason no longer gives Wilson a lengthy NFL onramp, and the BYU product may not be ready even with the benefit of a long runway. With Wilson perhaps on the way out midway through his rookie deal, the Jets adding Carr's through-2025 contract would make sense.
We broached this subject upon Wilson's initial benching last month, and it would put the Jets — who employ ex-49ers OC Mike LaFleur as their play-caller — to an interesting decision. Going after Carr in February would cut off a LaFleur-Garoppolo reunion in March. While Garoppolo's checkered health history may now place him behind Carr in teams' hierarchies, the former has extensive familiarity with LaFleur.
Carr, 31, becoming available also complicates the Giants' path. They have seen a solid season from Daniel Jones, with the Dave Gettleman-era investment working with a bottom-tier receiving corps to lead the team to the playoff precipice. With a more proven option available, would the Joe Schoen–Brian Daboll duo preemptively nix Jones negotiations by trading for Carr? If Jones leads the Giants to the playoffs, the prospect of seeing him with better receivers in 2023 — though, at a much higher price — would seemingly be interesting, and he is six years younger than Carr.
Tom Brady–Raiders rumors may be relentless over the next several weeks, provided the legendary passer does not actually retire this time around. The current expectation, barring retirement, is for Brady to leave the Buccaneers to finish his career. This would open a spot for a veteran quarterback to pair with a Super Bowl nucleus, albeit one that has, particularly on offense, underwhelmed to an alarming degree this season. The Bucs were in the quarterback market during Brady's first retirement, but timing also may rule them out of the Carr sweepstakes. A Carr move in February — a month before Brady's free agency — would lead arguably the greatest quarterback ever out of town. That would be quite the strange ending to this memorable Bucs chapter.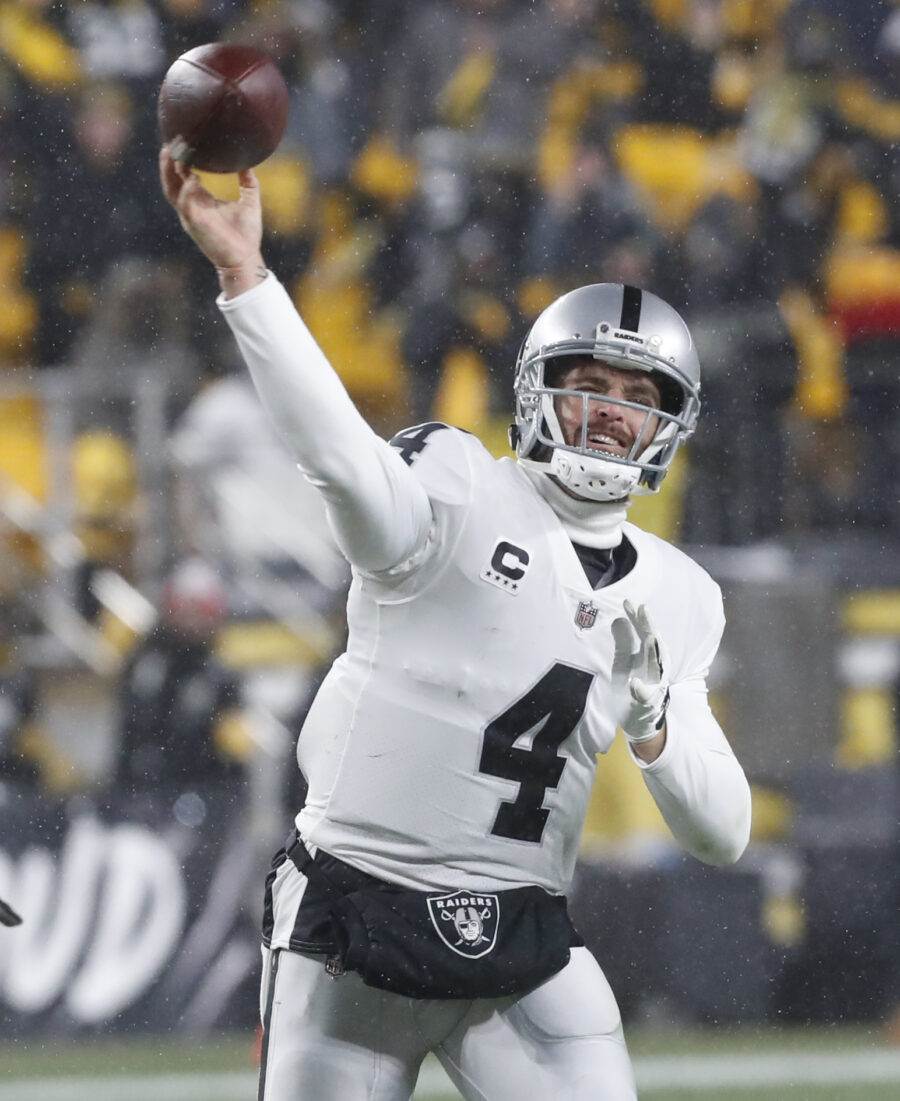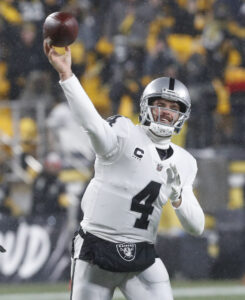 If Carson Wentz's comeback does not produce a Commanders playoff berth, he could well be on the move for a third straight offseason. Washington can cut bait free of charge. This franchise has searched for QB continuity ever since the Kirk Cousins franchise tag years, having entered six straight seasons with a new starter. Carr, who has missed two regular-season games due to injury in his career, would provide that.
He would also cost more than Wentz, who remains attached to a $32MM-per-year Eagles extension he inked in 2019. Wentz is tied to just $20MM and $21MM base salaries over the next two years. Carr's deal includes future bases of $32.9MM (guaranteed in a trade), $41.9MM ($7.5MM of which would be guaranteed) and $41.2MM. The Commanders employ Jack Del Rio, who coached Carr for three seasons, as defensive coordinator.
The Saints traded their 2023 first-round pick to the Eagles and ditched their original 2022 QB plan early this season. Benching Jameis Winston for Andy Dalton has not moved the needle in terms of wins, though Pro Football Focus surprisingly rates Dalton as a top-five QB this season. Dalton's deal expires at season's end. New Orleans, per usual, resides 32nd in terms of projected 2023 cap space. The Saints sit $53.9MM over the projected 2023 salary ceiling, per OverTheCap. While Mickey Loomis has gotten out of worse predicaments, adding Carr's contract would be a new challenge for the seasoned GM. The Saints employ Carr's first NFL HC (Dennis Allen), though he was only with Oakland for a few Carr games before being fired.
Carolina has attempted bigger swings at QB over the past two offseasons, offering a first-round pick and change for Matthew Stafford and offering three and change for Deshaun Watson. The Panthers are preparing to chase a QB again. Is re-signing Sam Darnold a viable option, or will David Tepper try and make a notable upgrade. Carr might not qualify as a huge splash, but he would likely provide an upgrade for a team that has intriguing pieces at several positions.
Neither of the teams that made the Matt Ryan trade have surefire answers for 2023, though Carr might not be a true fit for either the Colts or Falcons. Indianapolis is barreling toward securing its first top-five pick since the Peyton Manning injury year produced Andrew Luck. After trying veterans repeatedly, Indianapolis could have a chance to land an impact prospect. Desmond Ridder being an unchallenged starter would be a risk for the Falcons next year, but they still are on the rebuilding track. That said, Arthur Smith is going into Year 3. Carr pairing with Kyle Pitts and Drake London would be interesting.
Vote in PFR's latest poll and weigh in with your thoughts on this developing situation in the comments section.
Follow @PFRumors