Although Tom Brady has taken steps back this season, the prospect of the unretired superstar again postponing retirement and playing in 2023 is on the table. It is not expected a Brady age-46 season would transpire in Tampa.
It is "widely assumed" around the NFL Brady's Tampa Bay stay is winding down, Jason La Canfora of the Washington Post notes, and SI.com's Albert Breer adds it is likely the 23rd-year veteran retires or plays for another team in 2023. The Bucs did not consider trading Brady's rights during his short retirement, but via the 2021 extension he signed, Brady is set to be a free agent in March.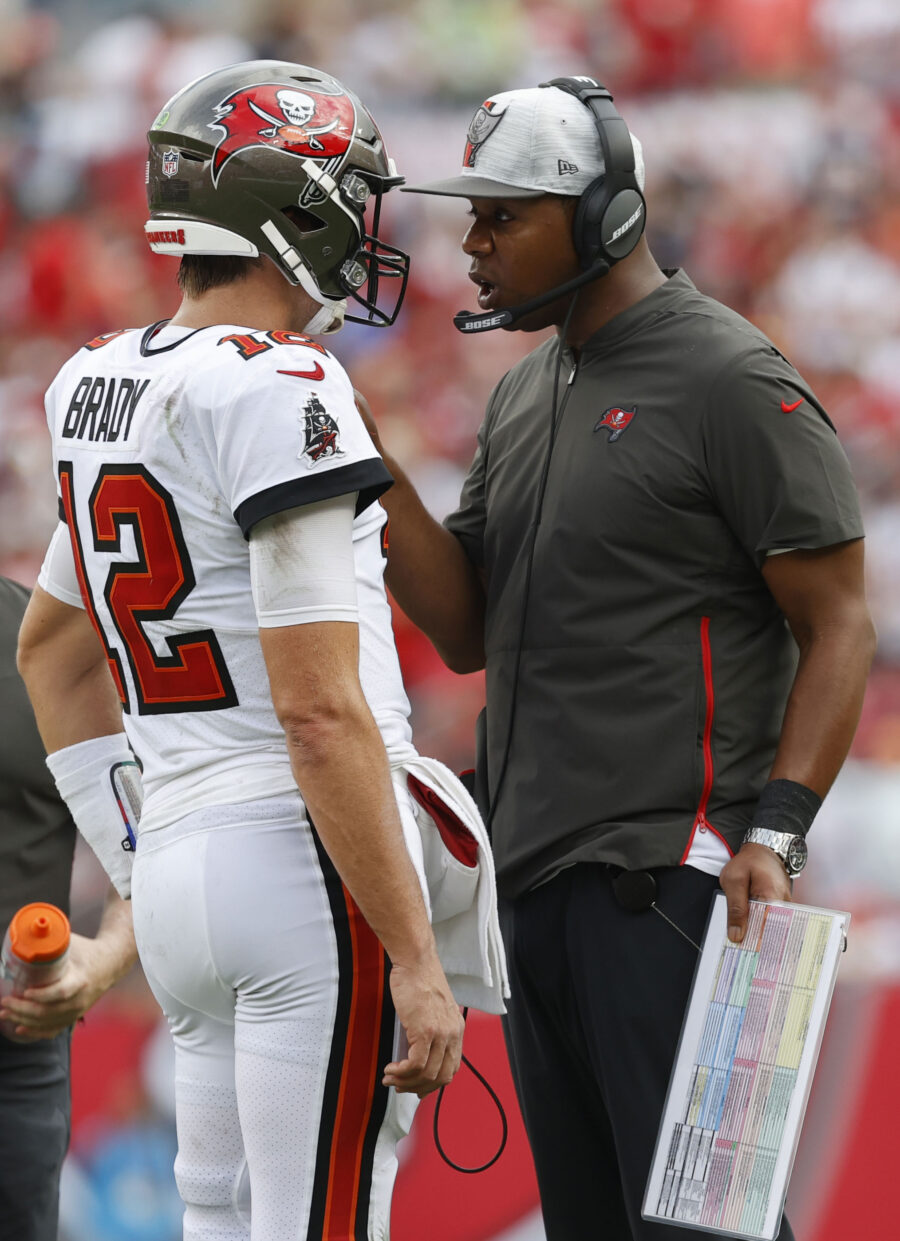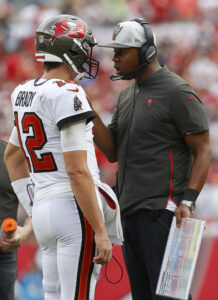 Brady agreed to a 2022 restructure, helping the Bucs' cap situation but preventing them from using their franchise tag on him next year. If the Bucs fail to extend Brady before his contract expires in March, they would carry a $35.1MM dead-money hit in 2023.
Signing a quarterback ahead of his age-43 season in 2020, the Bucs were not exactly preparing to play the long game here. The Brady signing helped produce the franchise's second Super Bowl championship, and he led the league in passing yards last season. While this year has brought a stream of Brady headlines and reduced production, the Bucs going QB shopping — as they did briefly this year — in 2023 would still bring a major change for the franchise.
Brady, 45, both retired and unretired between the Bucs' divisional-round loss and free agency. He was then the centerpiece of another team losing a first-round pick, with the Dolphins' pursuit of a Brady-Sean Payton package leading to the loss of two draft choices. Brady agreed to a massive FOX deal to be their lead analyst when he retires, made a strange mid-training camp exit and was recently part of the most public divorce in NFL history. All the while, Bruce Arians stepped down shortly after Brady agreed to return to the team.
This avalanche of headlines preceded what has been a disappointing Bucs season. Tampa Bay (6-7) still leads the NFC South, but this is one of the worst divisions in NFL history. Brady's QBR (51.0) ranks 23rd — a steep decline from his second-place finish (73.1) in 2021 — and La Canfora adds friction between he and offensive coordinator Byron Leftwich exists. Philosophical differences between Brady and Leftwich have dated back to last season, JLC notes. Leftwich has been the Bucs' play-caller throughout Brady's tenure, though Arians obviously held considerable influence during his time on the sidelines.
This is certainly interesting, considering the reported Brady-Arians rift was connected to the latter's decision to step away (though, Arians has denied this consistently). But the post-Arians Bucs have struggled consistently on offense; they have dropped from second to 28th in scoring from 2021 to this season. Were it not for Brady-led comebacks that downed the Rams and Saints, the team would be 4-9.
Brady long hoped to play until 45, but he has recently kept the door open to venturing further into uncharted (non-kicker division) waters. If the Bucs are drifting out of the picture for a Brady age-46 season, some teams previously connected to the legendary passer may be back in the mix soon. The 49ers, who have just seen Jimmy Garoppolo go down with another major injury, are again being tied to the Bay Area native, and La Canfora mentions the Raiders and Dolphins as other teams who could consider Brady. Brady was connected to the 49ers in 2020 and, briefly, this year, while it has been reported Brady's reference to "that mother——" (regarding his 2020 free agency) meant Derek Carr. Brady-to-Miami happening after this year's penalties would cause quite the firestorm. When asked Sunday if the Bucs-49ers game would be his last time playing in the Bay Area, Brady responded (via the San Francisco Chronicle's Michael Silver) "I don't know; I don't know."
Rob Gronkowski said Brady calling it quits and joining him at FOX "may be the best option." Brady agreed to a 10-year, $375MM deal with the network this offseason. Considering how driven the seven-time Super Bowl champion has been in extending his career, it would surprise if he does not consider his options in free agency. But he does have a lucrative fallback option.
"That may be the best option," Gronkowski told USA Today's Mackenzie Salmon (via Bucs Wire). "He's definitely, you know, he's a free agent. He can weigh out every option, whatever team he wants to play for, or if he wants to go in that booth and come join me, and we can be, you know, the tag team champions in the world."
Follow @PFRumors