One of the biggest storylines of this offseason's coaching cycle wasn't one of the many outside hires made around the league, but the internal succession plan enacted in Tampa Bay. Bruce Arians recently shed more light on the thought process that went in to his retirement decision.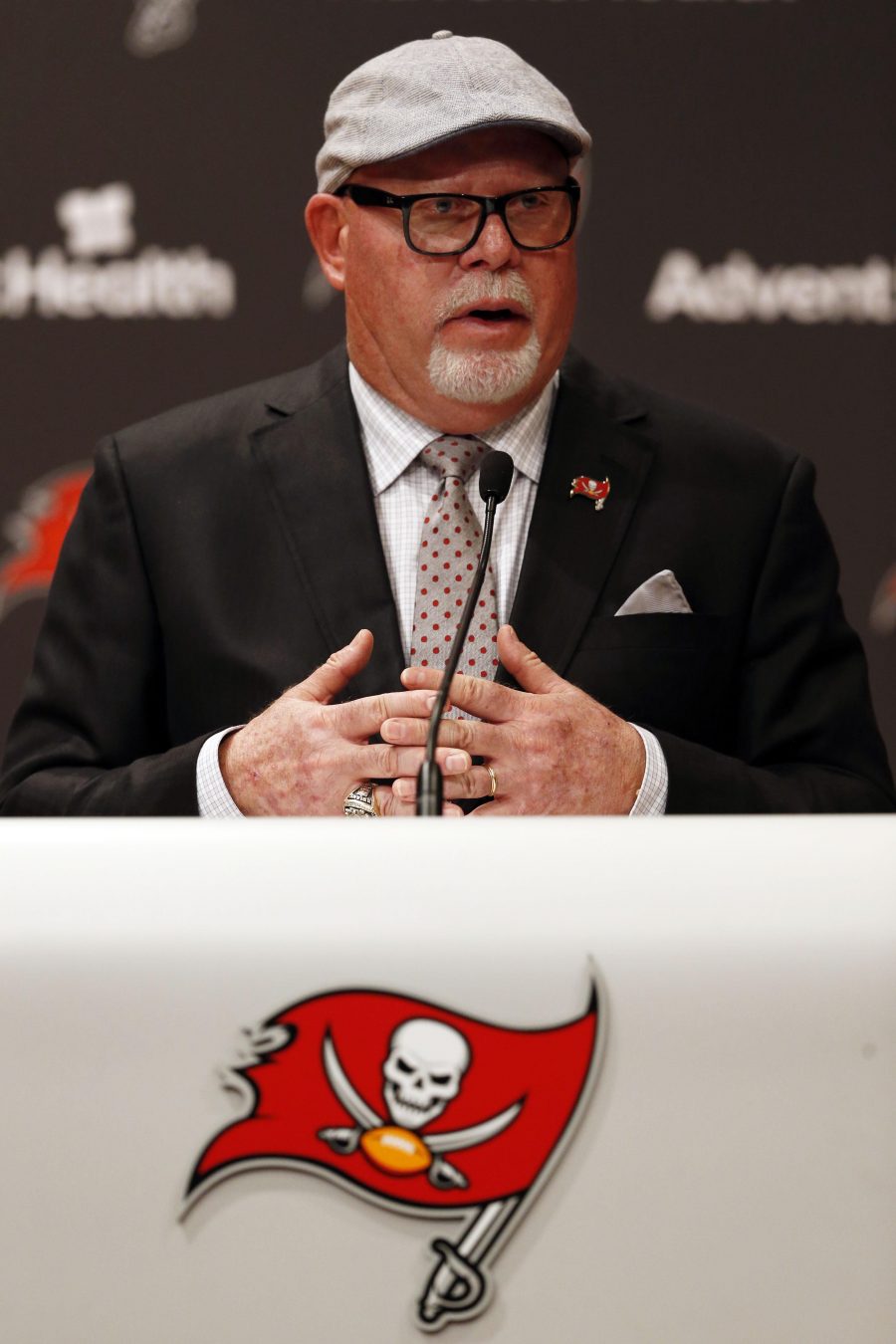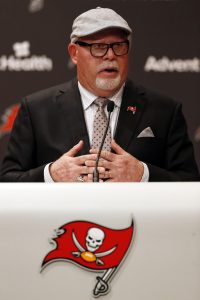 "It was 90 percent that [this] year would be my last, anyway" he said, via Rick Stroud of the Tampa Bay Times. Arians will turn 70 midway through the 2022 campaign, meaning that his coaching career was likely nearing an end in the very near future. However, he publicly stated that he wouldn't retire this offseason in the aftermath of the Bucs' playoff loss to the Rams.
Arians' tenure in Tampa Bay spanned three years. It included a 31-18 record, and the franchise's second Super Bowl title. His remarks pointed to a fourth campaign at the helm, but things began to change as early as March, Stroud notes. Working under the impression that Tom Brady had retired, Arians weighed the possibility of an unproven QB room against his desire to see defensive coordinator Todd Bowles succeed him.
"I was going the other way. I was thinking [Brady] wasn't going to play," he said. "Had Tom not come back, I probably would still be coaching. I couldn't give Todd that situation." 
Instead, Brady un-retired, leaving Arians free to step aside as HC. Doing so allowed him to keep both Bowles and offensive coordinator Byron Leftwich – whom Stroud reports Arians "expected " to each receive outside head coaching jobs – in Tampa Bay, along with Brady. Arians said that the continued presence of that triumvirate made it "the perfect time" for him to retire.
Now, the two-time Coach of the Year is set to work in Tampa Bay under the title of senior advisor to the general manager, which should grant him a similar role to the one he desired, but was denied, in Arizona in 2018. "I'll be here every day once the season starts," he said. "But I won't have to be here every night."
It remains to be seen what Arians plans to do after the 2022 season, but for at least the immediate future, the transition plan he envisioned is in place.
Follow @PFRumors