The Buccaneers are continuing the evaluation process of their quarterback competition, one which has not been met with much fanfare considering the pedigree of Baker Mayfield and Kyle Trask compared to predecessor Tom Brady. Both of the candidates are receiving considerable looks with the first-team offense.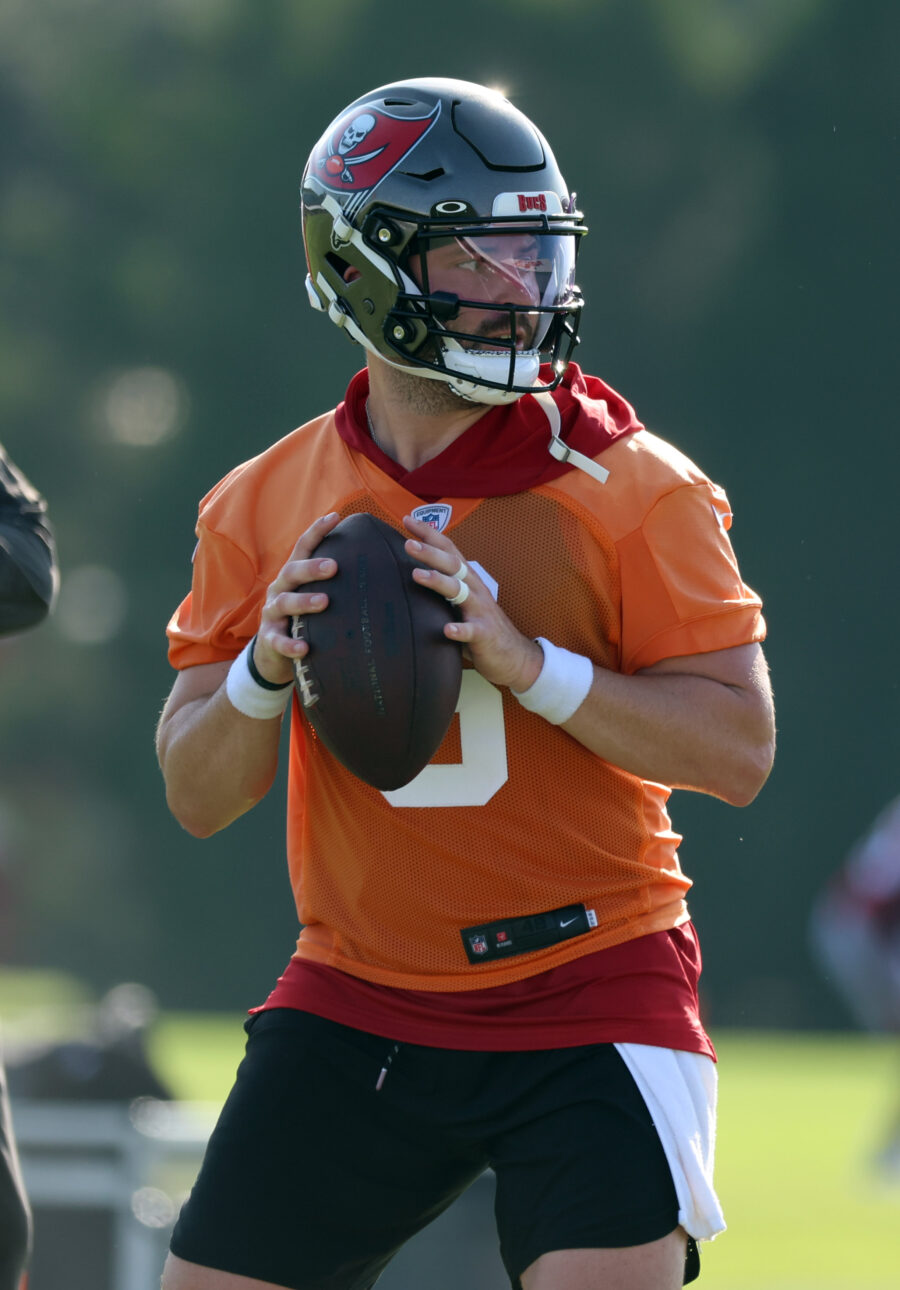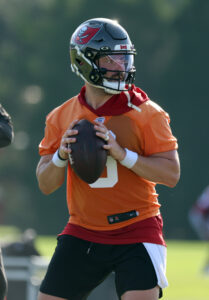 Tamp Bay is alternating Mayfield and Trask with the starters and backups during practice, as noted by ESPN's Jeremy Fowler. Head coach Todd Bowles has, understandably, not been in a hurry to name a starter during the offseason with plenty of time remaining for one signal-caller to outperform the other. Trask said that he feels "the most ready" he has been to date in his NFL career, one which started in 2021 but has seen him attempt only nine regular season passes.
The former second-rounder has been pegged as the underdog in the competition so far, with Mayfield holding a substantial edge in experience and familiarity with the type of scheme being implemented by new offensive coordinator Dave Canales. A strong recent showing from Trask with respect to ball security, however, has helped him gain ground, per Greg Auman of Fox Sports.
A plan for how the pair will be used in preseason has yet to be sorted out, but exhibition games will obviously go a long way in determining whether Mayfield or Trask will get the nod for Week 1. The former acknowledged that earning a starting gig is nothing new to him, having had to supplant an incumbent at both the college and NFL levels. The Heisman winner and former No. 1 pick has not seen his pro career go according to plan, though, giving him signficant impetus to succeed with his fourth NFL team.
Mayfield signed a one-year, $4MM deal to compete for the starting gig after seeing his Panthers tenure flame out and serving as a Rams fill-in to close out the 2022 season. Winning the top job and delivering an encouraging performance would boost the 28-year-old's value either on a new Tampa contract or on the open market next offseason. Plenty is yet to be determined ahead of the Buccaneers' preseason opener next week, however.
"It's been tight and that's a good thing," Bowles said of the competition, via Kristie Ackert of the Tampa Bay Times. "Obviously, you want players to compete for a spot. You don't want anybody getting their spot. You want to earn your spot year to year. Both guys are having healthy competition. We're just looking forward to the game."
With neither passer standing out above the other so far, the situation in Tampa Bay will be worth watching through August. Considering the equal opportunities being given to each, a final decision on a regular season starter should not be expected for several weeks.