JANUARY 5: The Bills released a statement Thursday morning indicating Hamlin has shown "remarkable improvement" over the past day. The team said (via Twitter) Hamlin's lungs continue to heal, and members of his family informed NFL.com's Cameron Wolfe that the young defender is neurologically intact (video link). While the Bills statement said Hamlin remains "critically ill," Ian Rapoport of NFL.com reports he opened his eyes Wednesday night (Twitter links).
Doctors believe Hamlin is ahead of schedule in his recovery, according to Dianna Russini of ESPN.com (on Twitter). Damar's father, Mario Hamlin, addressed the team Wednesday and informed the players of the progress his son has made, Adam Schefter of ESPN.com tweets.
JANUARY 4: Damar Hamlin remains under sedation in the intensive care unit at the University of Cincinnati Medical Center, but updates continue to emerge. Hamlin's recovery effort is "moving in a positive direction," according to his marketing representative (via NFL.com's Cameron Wolfe, video link). Hamlin remains in critical condition; the Bills recently announced (via Twitter) he has shown signs of improvement.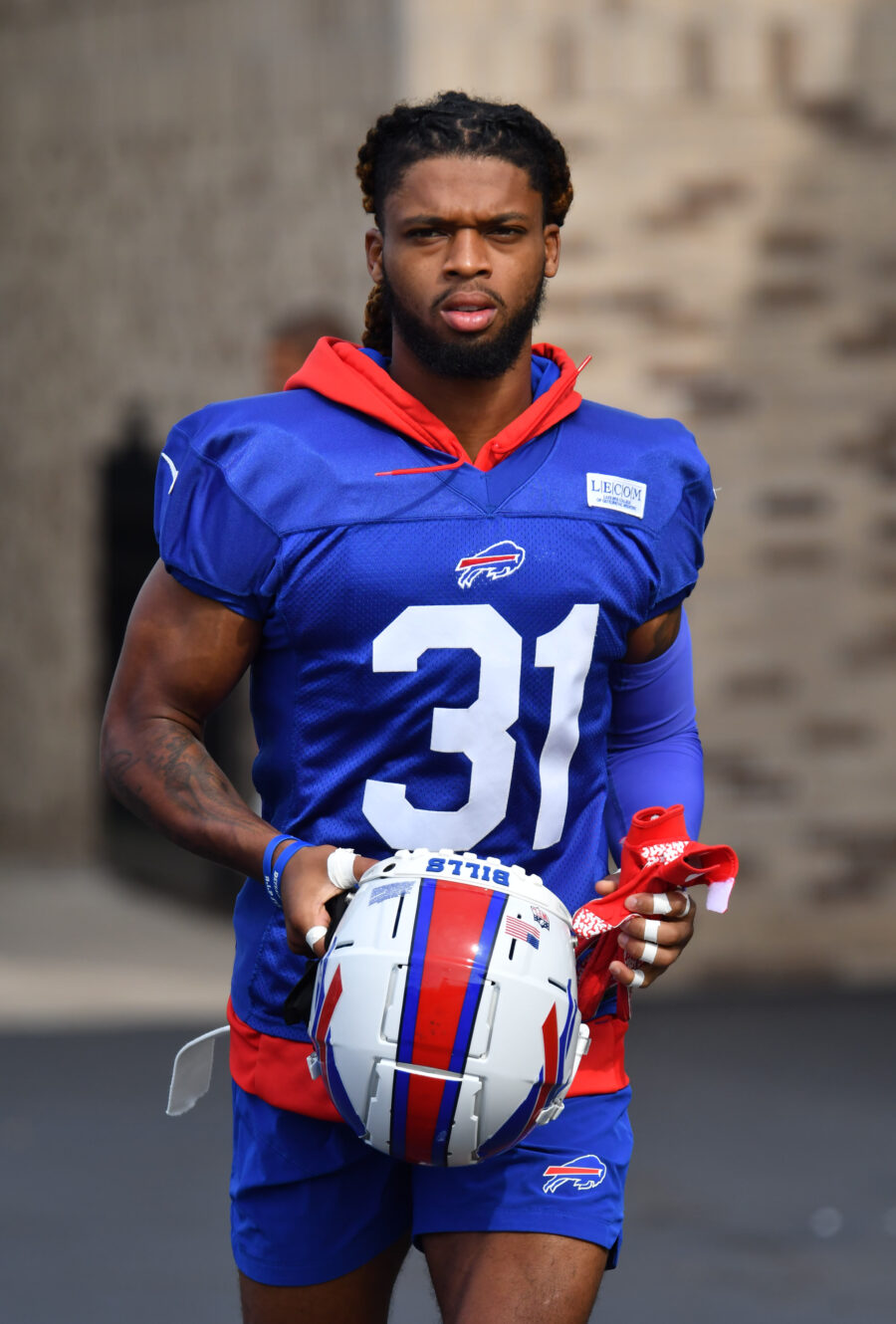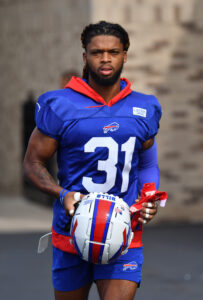 Hamlin is on a ventilator, and reports indicated he had progressed from needing 100% of the ventilator's oxygen to requiring around 50% by Tuesday night. Hamlin's agent also said his client's oxygen levels have improved, Jeremy Fowler of ESPN.com adds. Wednesday morning, doctors have seen the "promising readings" they had hoped for by this point, Coley Harvey of ESPN.com reports (on Twitter).
Medical personnel performed CPR on Hamlin for multiple minutes. Although Hamlin's uncle indicated resuscitation was twice required following his nephew's cardiac arrest, the family said Wednesday (via Harvey, on Twitter) the 24-year-old defensive back only needed to be resuscitated once. That instance occurred on the field at Paycor Stadium.
Hamlin's first-quarter tackle on Tee Higgins, which led to the cardiac arrest and an ambulance transporting the second-year safety to the hospital, initially preceded a short stretch in which it looked like the Bills-Bengals game would resume. The NFL has pushed back on the reported five-minute warmup period initially announced by ESPN, but Albert Breer of SI.com notes (via Twitter) multiple Bengals coaches heard "five minutes" — a usual timeframe following a major injury — regarding a return to play.
The ensuing on-field meeting between Sean McDermott and Zac Taylor led to the players returning to the locker room, Breer adds. Taylor said Wednesday that McDermott told him, "I need to be at the hospital with Damar and I shouldn't be coaching this game." The two teams re-emerged from their respective locker rooms in street clothes, shifting their full focuses toward Hamlin.
The NFL has not announced a resumption date for the Week 17 matchup. Bills players traveled back to Buffalo on Tuesday morning. The team remains scheduled to host the Patriots on Sunday. Rather than going through a typical Wednesday practice ahead of a Sunday game, the Bills announced they will hold a walkthrough.