In one of the more obvious nuggets of sports news, Packers' president and CEO Mark Murphy expressed a team interest in quarterback Aaron Rodgers returning for another season in the monthly column Murphy uses to answer fan questions.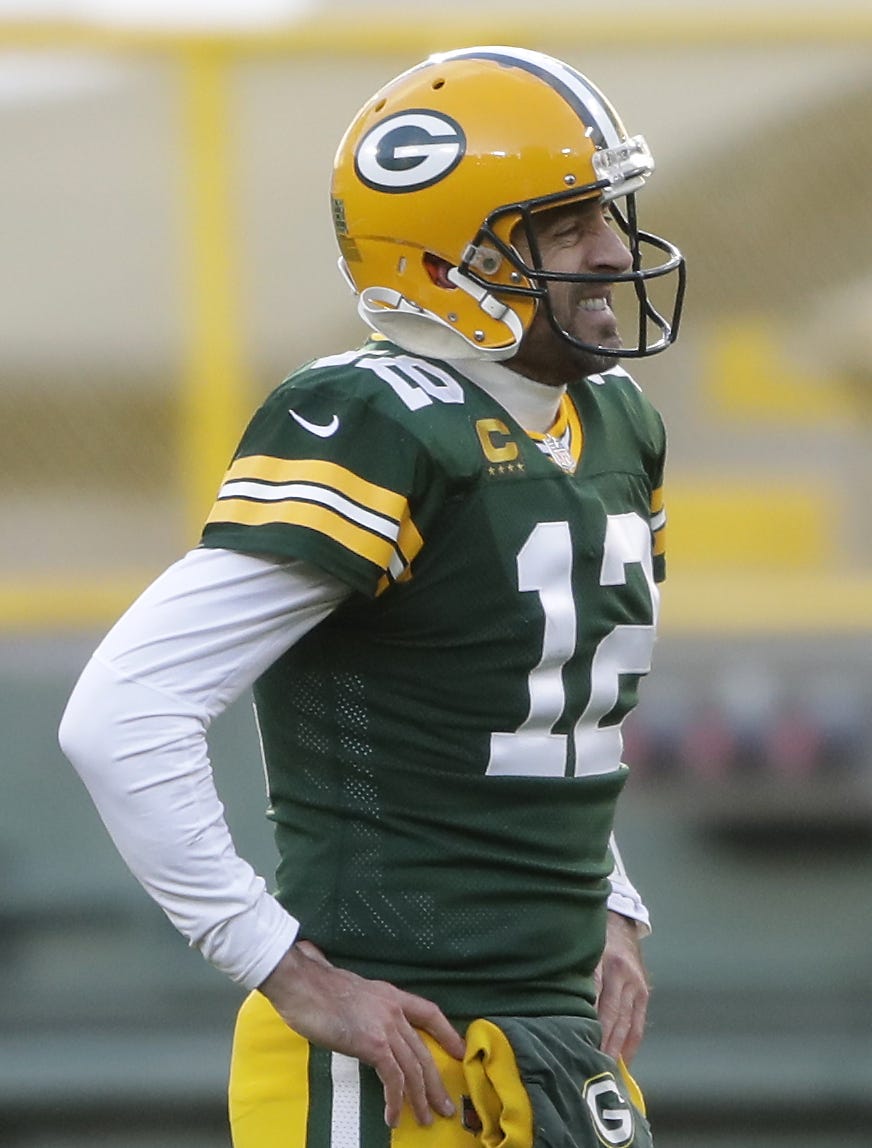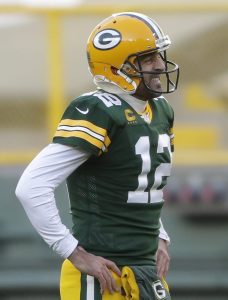 "(Head coach) Matt (LaFleur), (general manager) Brian (Gutekunst), executive vice president/director of football operations Russ Ball and I are all in agreement that we want Aaron to come back," Murphy wrote.
Despite some internal disputes and Rodgers' misleading statements about his vaccination status, the 38-year-old is in line to potentially win his 4th MVP award, his second consecutively. He helped lead Green Bay to their second-straight first-round bye in the playoffs, though they did fall short of the Super Bowl for the second-straight year as a one-seed. So while the Packers can easily express their interest in his return, there are quite a few hurdles between that and re-signing him.
It started about 9 months ago when things gradually bubbled over during a long-term contract negotiation between the Packers and Rodgers. Rodgers had reportedly been unhappy during the proceedings and became so disgruntled that he told members of the organization that he didn't want to return to the team. This frustration continued throughout an offseason that saw loads of trade speculation, including a report that Rodgers was under the impression that the Packers had promised to trade him before reneging on their deal. The offseason also contained a Rodgers hold-out that ended with a deal that some saw as a "Last Dance" contract that would help set up his departure after the season ended.
After a tumultuous offseason, came Rodgers' issues with COVID-19. While the team, and reportedly the league, knew about Rodgers' vaccination status, his positive COVID-19 test led to an investigation of the Packers' mishandling of protocols.
Immediately after the season ended, Rodgers made it clear that he has no interest in staying in Green Bay if he doesn't think the team can win in 2022. The veteran-QB told ESPN, "I don't want to be part of a rebuild if I'm going to keep playing." A big part of that will rely on the return of two-time All-Pro receiver Davante Adams. Adams is set for quite the payday following a contract year that saw him rank second in the NFL in catches (123), third in receiving yards (1,553), and fifth in receiving touchdowns (11).
Another point that could factor into Rodgers' decision is the shuffled offensive staff. Former-offensive coordinator Nathaniel Hackett is now the head coach of the Broncos and quarterbacks coach/passing-game coordinator Luke Getsy is the new offensive coordinator in Chicago. While Green Bay did promote a familiar face in offensive line coach/running-game coordinator Adam Stenavich, Rodgers is still without his QB coach and offensive coordinator of the last three seasons.
Lastly, and potentially most important in the list of things that undermine Murphy's claim, is the Packers' cap situation. Even if they can convince Rodgers to return to Wisconsin, the Packers are currently expected to be about $45MM over the cap, not including the hits from a tagged or re-signed Adams. In order to bring back both Adams and Rodgers, the team would likely have to part ways with a number of cap-heavy players.
Regardless, the Packers can cross the declaration off their list. It was the first thing they needed to do on a laundry list of tasks to bring Rodgers back. They can now move on in their pursuit and get to work on building a team that Aaron Rodgers thinks can win a Super Bowl, convincing him to return, and somehow paying for it all.