Plenty of changes have already taken place on the sidelines in the NFL with the regular season now complete, but it does not appear that Green Bay will be the site of much turnover in that regard. One exception could be a reunion with a familiar face.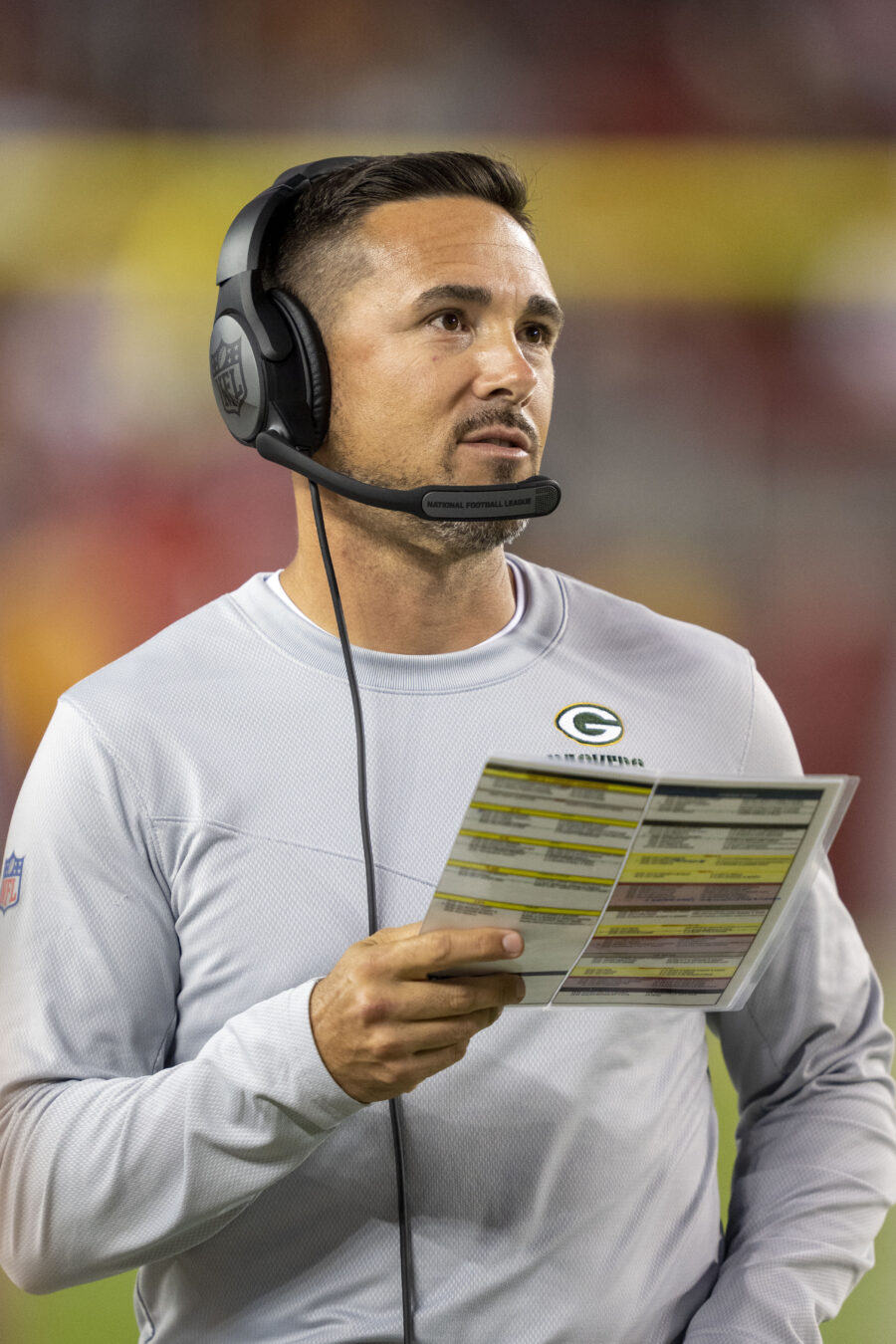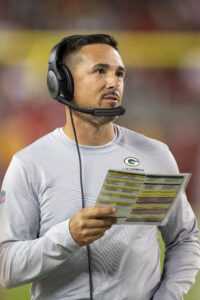 When speaking to the media, head coach Matt LaFleur said he is open to the possibility of former offensive coordinator Nathaniel Hackett coming back to his staff. The latter left last offseason to become the Broncos' head coach, a move which did not end well, to say the least. Hackett was fired before the season – his first as a bench boss – had come to an end with the Broncos falling well short of expectations, particularly on offense.
The 43-year-old had previously spent three seasons in Green Bay as the team's OC, albeit one who did not call plays. The same is now true of Adam Stenavich, who, as ESPN's Rob Demovsky notes, is expected to remain in his current post regardless of whether or not Hackett is brought back. A reunion is something which LaFleur said he has "definitely entertained" though he admitted that his evaluation process of the staff has only just begun.
One other noteworthy change which could come about as a result of that process is LaFleur ceding play-calling duties. Such a move is one he has considered in the past, but, in light of the team's middling defensive performance and discipline issues, one which would allow him to address other areas of the team.
"As far as the playcalling's concerned, yeah that's crossed my mind in terms of I want to do whatever's best for us to have success," LaFleur said. "If we feel like that is the best way for us to win games, then I would 100% hand that over."
As for defensive coordinator Joe Barry, LaFleur gave an endorsement in favor of his return in 2023. The Packers were expected to lean on the strength of their defense more so this season than previous ones in no small part due to the team's continued investment on that side of the ball. The unit finished the campaign ranked 17th in both points (21.8) and yards (337) allowed per game, though their secondary fared better than those overall statistics suggest. Despite Barry's performance coming under fire during Green Bay's five-game losing streak in particular, LaFleur reiterated that he expects Barry to be retained.
"I don't really anticipate a whole lot, if any staff changes at all," LaFleur said. "I do believe in the people, not only in the locker room, but our coaching staff… It's my intention to try and have everybody back. I think continuity is a big part of having success in this league."
After an 8-9 season which ended without a playoff berth, many questions will be asked this offseason in Green Bay. If LaFleur has his way, however, significant alterations to his staff will not be forthcoming.