Things have not gone according to plan for the Packers in 2022, leading to serious speculation about their future at a number of positions. One of those is quarterback, but if head coach Matt LaFleur has his way, the top of the depth chart will remain the same next year.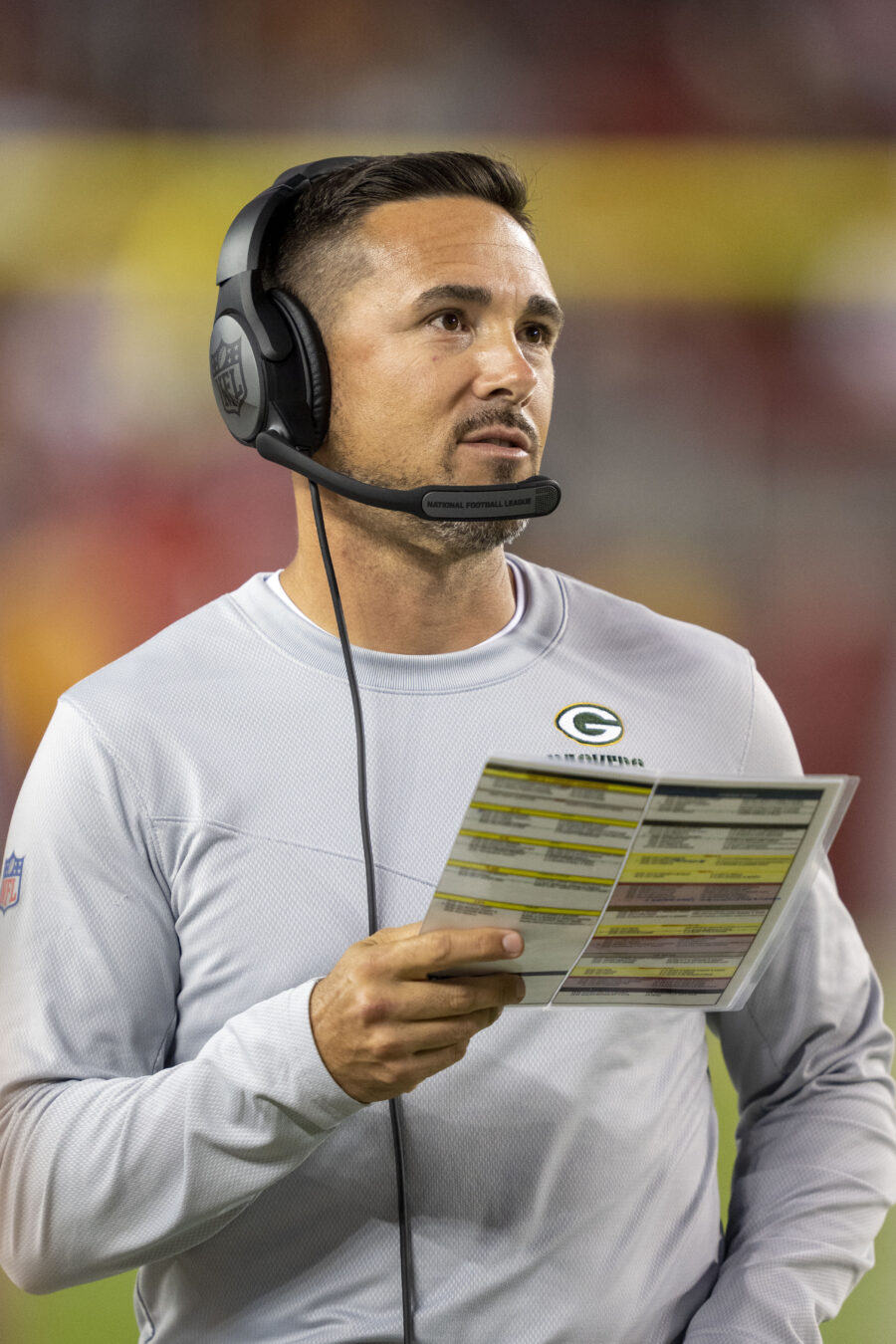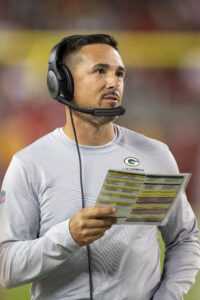 Aaron Rodgers entered the year with significant expectations given not only his personal accolades, but the lucrative new deal he signed in the offseason. That contract is believed to allow the reigning MVP to operate on a year-to-year basis with respect to his retirement decision, though it would not be until 2025 that the Packers would see any cap relief with a trade or release given its structure.
The 39-year-old's performance has – like Green Bay's offense as a whole – been underwhelming to date, with Rodgers dealing with multiple injuries. That led to speculation that a quarterback change would be in order, but an extended look for backup Jordan Love is not expected to take place in at least the near future. To little surprise, then, LaFleur's has stated a continued commitment to the four-time All-Pro moving forward.
When asked about his desire to have Rodgers back in 2023, he said, via Pro Football Talk's Myles Simmons, "Yeah, absolutely. Of course." He added, on the subject of Love's presence and his relative lack of playing time given his draft pedigree, "I think we've got a great problem in terms of when you have confidence in multiple people.
"I do think, just thinking about expectations, and certainly people expect – we all expect – a certain level from [Rodgers] every time and especially when you're coming off back-to-back MVP seasons. I think you've got to be realistic about the situation, too, in terms of, you're losing almost your entire receiving corps and there's a lot of new pieces around [him]."
With Green Bay sitting at 5-8 on the campaign and unlikely to make a playoff push, the idea of shutting Rodgers down for the rest of the year has been floated. The team's bye week represented a logical time to do hand the reins over to Love, but the veteran is expected to play at least until a postseason berth is no longer attainable. The closing stages of their season begin tomorrow night against the Rams.
Follow @PFRumors