12:55pm: When making his weekly appearance on The Pat McAfee Show today, Rodgers provided further detail on his injury, while adding that his scans yielded encouraging results (video link). As a result, he intends to play on Sunday against the Bears.
11:50am: Not much, if anything, has gone according to plan in 2022 for the Packers, and the team is now at something of a crossroads with respect to their quarterback situation. Aaron Rodgers is dealing with multiple injuries at the moment, leaving his availability for the immediate future in the air.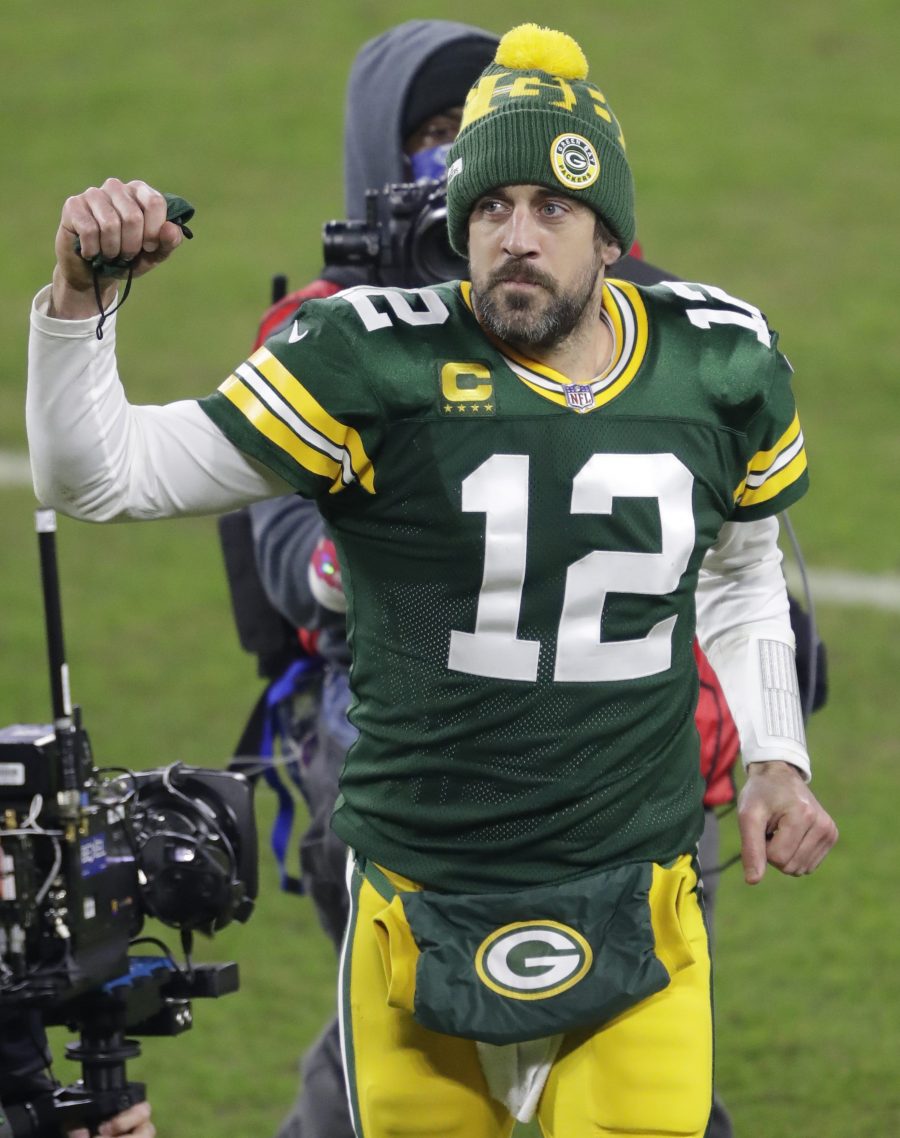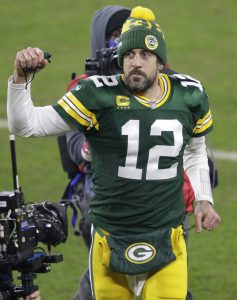 The 38-year-old exited Sunday night's loss to the Eagles with a rib injury, and did not return. That, in turn, came not long after Rodgers publicly acknowledged that he had already been dealing with a broken thumb in his throwing hand for weeks – something he stated would not be sufficient to keep him from playing.
This latest ailment is one that the reigning MVP is likewise aiming to play through, so long as he can recover in time to suit up on Sunday against the Bears. Green Bay sits at 4-8 and therefore faces very long odds to reach the postseason, leading to questions about the fruitfulness of keeping Rodgers in the No. 1 spot at the expense of an extended run with backup Jordan Love. Head coach Matt LaFleur remains committed to the veteran at this point, however.
"Aaron's the starting quarterback," LaFleur said, via ESPN's Rob Demovsky. "He's battled through a lot throughout the course of his career. It's pretty well documented, and I think he's been able to play at a pretty high level through a lot of different situations. So again, we'll take it one game at a time and make the best decision moving forward."
Love, drafted in the first round in 2020 to one day succeed Rodgers, has started just one game to date. His level of play in relief of Rodgers on Sunday was impressive, and has led to many calls for a QB swap as the Packers play out the remainder of the season. Looming over this situation from a big-picture perspective is the relative uncertainty surrounding Rodgers' retirement plans, in spite of significant term and money remaining on his deal beyond 2022.
The Packers will have their bye week following the Bears game, something which could play a large role in determining their Week 13 starter. LaFleur (who, when speaking to the media, also doubled down on his support of maligned defensive coordinator Joe Barry) acknowledged that testing on Rodgers' injury was still somewhat inconclusive, but added that "he's feeling a little bit better." So long as he continues to recover, the matter of who will start under center moving forward will likely be resolved.
Follow @PFRumors