It seems likely that the playing future of Packers quarterback Aaron Rodgers will once again be a prominent storyline when the calendar turns to 2023. Although the extension he signed this offseason is effectively a three-year, $150MM accord, Rodgers is not necessarily guaranteed to play out the life of the contract.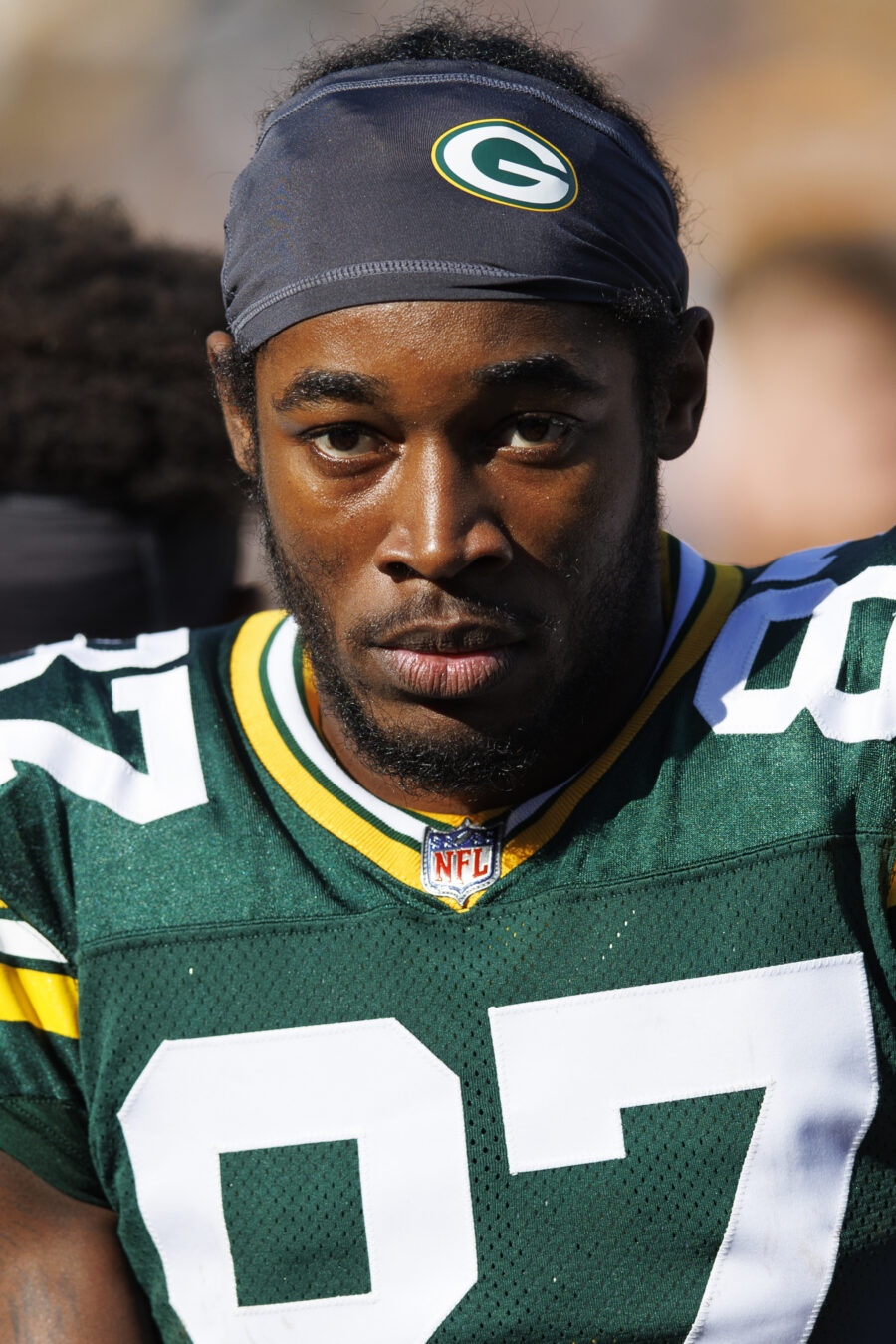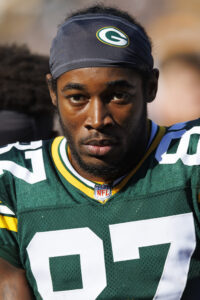 Indeed, as Jason Wilde of the Wisconsin State Journal writes, the development of rookie wideouts Romeo Doubs and Christian Watson will be instrumental in Rodgers' decision-making process. Green Bay has not drafted a receiver in the first round since 2002, and that fact is frequently mentioned in reports discussing Rodgers' sometimes strained relationship with the club. After the Packers traded Davante Adams this offseason — a trade made necessary when Adams, noting Rodgers' uncertain future, declined to sign an extension with Green Bay — it stands to reason that the progress made by Rodgers' young weapons will factor into his 2023 plans.
It appears that the Packers missed the mark when they selected Amari Rodgers in the third round of the 2021 draft. The Clemson product appeared in only 103 offensive snaps in his rookie year and has seen just four offensive snaps thus far in 2022. He is floundering at or near the bottom of Green Bay's WR depth chart, and even his kick return duties may be in jeopardy. As of the time of this writing, the Packers are in the midst of their Week 5 contest against the Giants in London, and Watson has been handling kickoff returns (Amari Rodgers is still back deep for punts, but he has fumbled a punt return).
Doubs and Watson, though, offer more hope. Doubs, selected in the fourth round of this year's draft, has been targeted 16 times over the past two games and has reeled in 13 catches for 120 yards and two TDs. Watson, a second-round pick, has not seen as much action, but Rodgers was effusive in his praise of both players.
"I think both guys can be 'dudes,'" Rodgers said during his recent appearance on The Pat McAfee Show. "It's going to be, how does their confidence progress? How many plays can they lock and anchor into their mind as places to go back to and think about when they've maybe had a stretch where they haven't played their best ball or maybe they need some inspiration? … But I think they both have opportunities to be really, really good players in the league."
If Doubs and Watson progress as Aaron Rodgers hopes, they could find themselves as the team's top WR options in 2023. Indeed, Allen Lazard, Randall Cobb, and Sammy Watkins are all out of contract at season's end, and Amari Rodgers' hold on his roster spot seems tenuous at best. In a scenario where Doubs and Watson have proven themselves worthy, Aaron Rodgers may want to stick around for at least one more year to reap the rewards.
"Look, my decision, when it comes down to it, will be, obviously, the physical part, the mental part, seeing where the team is at," Aaron Rodgers said. "There's some moving pieces that'll factor in, for sure. But seeing the development of [Doubs and Watson] can't help but be a part of the decision."
After a Week 1 dud against the Vikings, the Packers have won three in a row. Aaron Rodgers has completed 69% of his passes and has thrown six TDs against three interceptions.
Follow @PFRumors