Packers wide receiver Amari Rodgers was the only pass-catcher the team selected in the 2021 draft, and following the offseason departures of wideouts Davante Adams, Marquez Valdes-Scantling, and Equanimeous St. Brown, it was fair to expect Rodgers to assume a larger role in 2022. However, it appears that Rodgers is currently near the bottom of the WR depth chart, and as Tom Silverstein of the Milwaukee Journal Sentinel writes, it's unclear if that will be changing in the near future.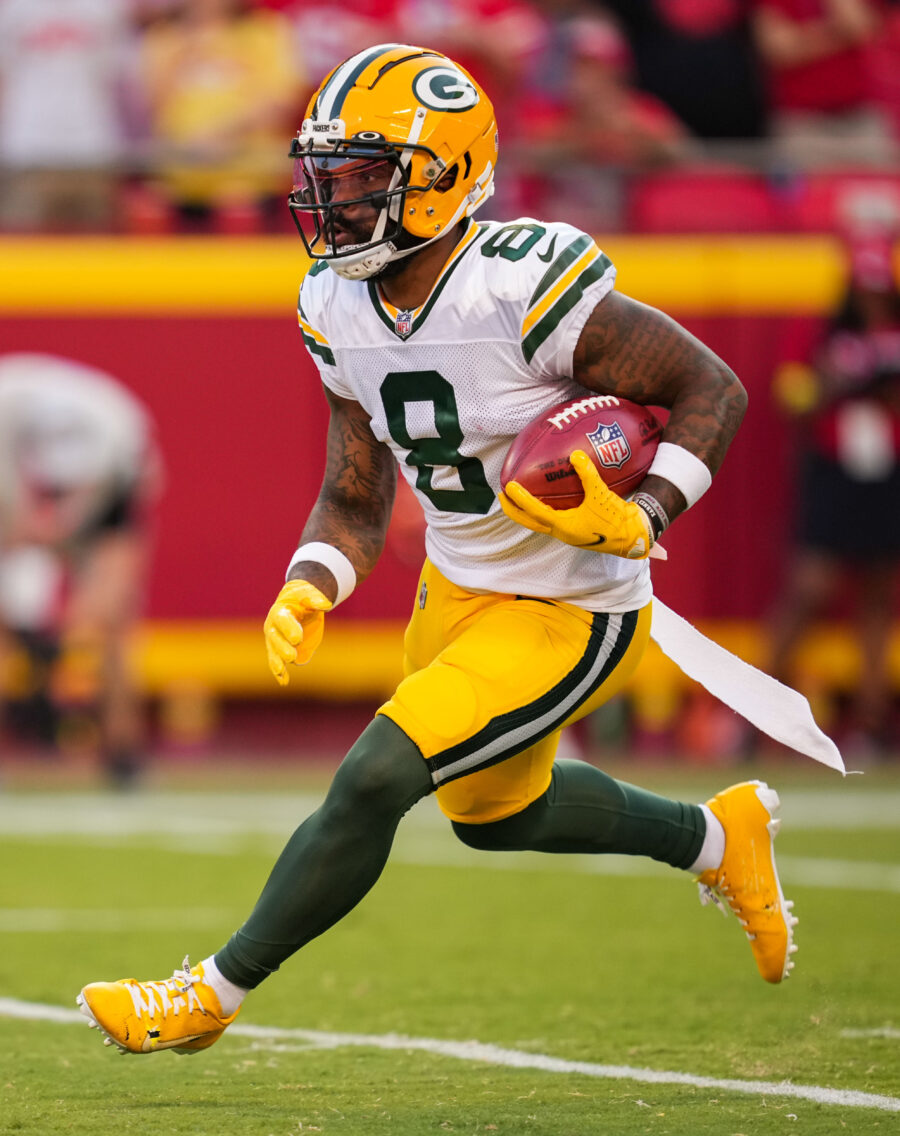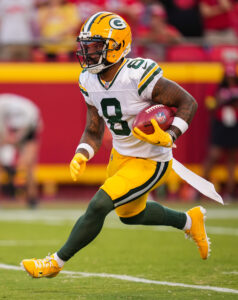 Rodgers appeared in only 103 offensive snaps in his rookie year, and his primary contributions came as a return specialist. That trend continued in Green Bay's 2022 opener against the Vikings, as Rodgers did not see any action on the offensive side of the ball and returned one kickoff for 14 yards and one punt for 12 yards. Meanwhile, rookies Christian Watson and Romeo Doubs saw 40 and 35 offensive snaps, respectively, while veterans Randall Cobb and Sammy Watkins enjoyed similar usage rates. After missing the Minnesota contest, Allen Lazard is expected to return for Sunday's game against the Bears, which will serve as yet another obstacle to playing time for Rodgers.
Silverstein says Watson and Doubs "are the priority" when it comes to getting snaps to young receivers, and when asked about Amari Rodgers during his Wednesday press conference, quarterback Aaron Rodgers said simply, "he's returning [kicks] for us right now. That's all I got." Amari Rodgers did not take offense to that statement, saying, "I mean, that's what I am. He's really speaking fact. I can't do nothing about that."
Still, it's a disappointing development for a player who was a third-round draft choice just one year ago, who lost 20 pounds over the offseason, and who finished the preseason in strong fashion (Amari Rodgers lined up at wide receiver and running back in the Packers' preseason finale against the Chiefs and notched four catches for 39 yards and three carries for 17 yards). After getting more reps out of the backfield towards the end of training camp, he is, at least, the third RB on the depth chart as of the time of this writing.
Offensive coordinator Adam Stenavich does expect Amari Rodgers to have a role on the offense this year. "Where you are Week 1 doesn't necessarily mean that's where you're going to be Week 5," Stenavich said. "So, I wouldn't say he doesn't have a role. He has a role. He's going to have some sort of role on the field this year."
For now, though, it looks like Amari Rodgers will need to continue trying to get the coaches' attention in practice and as a returner or running back. With five receivers above him in the pecking order, he has a long way to go to earn a meaningful spot as a wideout this year.