For a second straight day, the Texans will use their top spot in the waiver priority to land a skill-position player. After acquiring Eno Benjamin, Houston made a claim for Amari Rodgers on Wednesday, according to ESPN.com's DJ Bien-Aime (on Twitter).
Struggles in his return-game role and an inability to see much playing time on offense led the Packers to waive Rodgers. The Texans are picking up his third-round contract, which runs through 2024.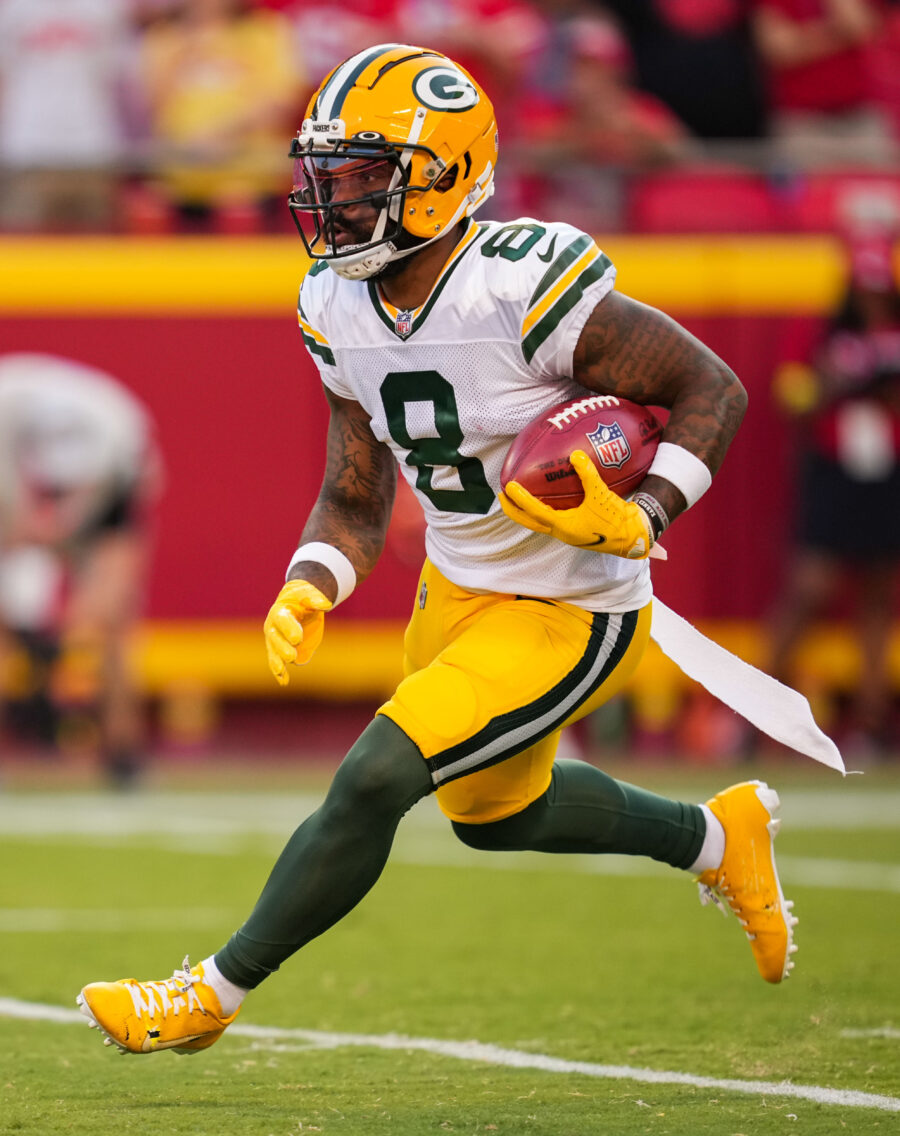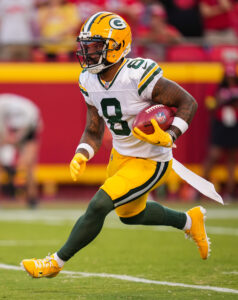 Although Wednesday's waiver report will not surface until this afternoon, the Texans making a claim renders every other team's interest irrelevant. At 1-7-1, Houston is first in line to add recently cut players. The team will take a look at Rodgers, who disappointed after being a key Green Bay wide receiver investment.
The only Packers receiver draftee from 2019-21, Rodgers never established himself in Matt LaFleur's offense. He has also run into extensive fumbling problems. His five fumbles lead all non-quarterbacks this season. Rodgers' most recent fumble, coming in the Packers' Week 10 win over the Cowboys, led the team to cut bait.
Rodgers has not accumulated many stats as a pro, playing just 201 offensive snaps in two seasons and making only eight catches for 95 yards. But he established himself as a Day 2 prospect during a promising senior season at Clemson. The 5-foot-9 slot player became Trevor Lawrence's top target in 2020, taking over for Tee Higgins amid Justyn Ross' full-season absence. Rodgers caught 77 passes for 1,020 yards and seven touchdowns for that Tigers iteration, leading the Packers to draft him 85th overall.
Rodgers, 23, will join a receiving corps that, for now, houses Brandin Cooks. The disgruntled wide receiver, despite signing an extension in April, had hoped for a trade at the deadline. When nothing materialized, an impasse between the veteran and the Texans ensued. Cooks missed the Texans' Week 9 game but played against the Giants. The team has stripped Cooks of his captaincy. The Texans will pair Rodgers with another 2021 third-rounder, Nico Collins, who went off the board four picks after the Clemson product. Houston also has 2022 second-rounder John Metchie under contract, but the Alabama product is out for the season due to a leukemia battle.
It makes sense for the Texans to take fliers on players like Rodgers and Benjamin. Both are under rookie-deal control for multiple seasons, and the team does not have many solidified long-term contributors just yet. Although the Texans' 2022 performances are not moving the needle much, with their draft status being the more pertinent topic, seeing how the team uses the recently cut performers will be notable.
Follow @PFRumors