One of the most prominent names on the trade market leading up to last week's deadline was Brandin Cooks. The Texans were deep in talks with several teams regarding the veteran wideout, but no deal took shape in time for him to join a contender.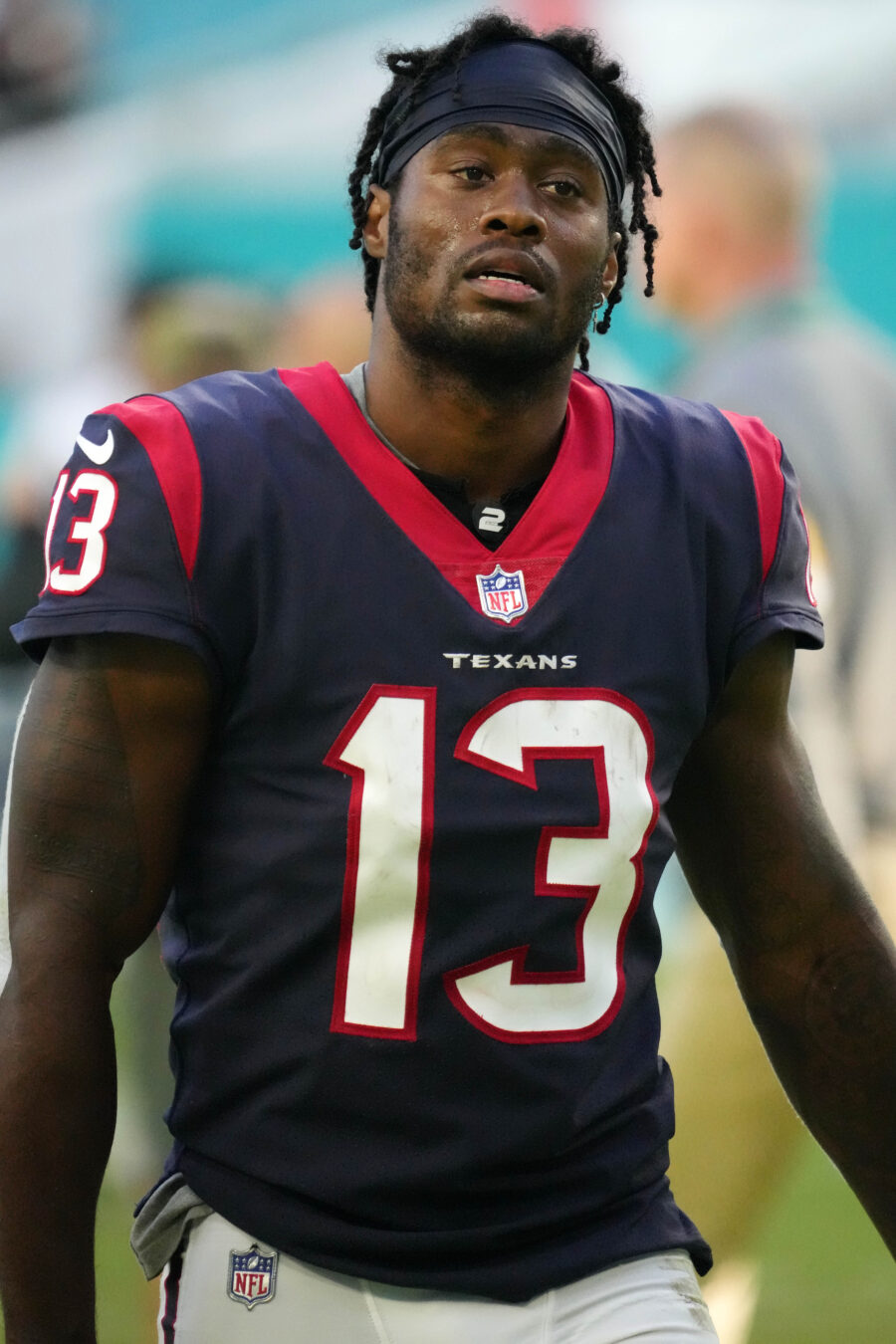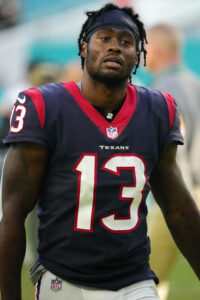 Cooks was absent from the team during their loss to the Eagles in Week 9, but returned to their facility the following day. When speaking to the media for the first time since the deadline came and passed, the 29-year-old confirmed his frustration over the situation.
"I want to win," he said, via KPRC2's Aaron Wilson. "That's not the case as to what's going on. That's the way I expressed my emotion… Being in the league in general, when you suit up, you want to compete and win games. That's not going on, so the frustration stems from that and a lot of things."
Among the interested teams for Cooks were the Cowboys, who made a late push for the six-time 1,000-yard wideout. They, like all other suitors, saw Houston's asking price (reportedly second- and fourth-round picks) as too much to overcome considering the $18MM in guaranteed money on Cooks' deal in 2023. The lack of a trade last week was not the only sticking point for him, however.
Cooks noted changes within the organization which have taken place this year, and the resultant impact it has had on his desire to remain with the team. One of those was the parting of ways with controversial former EVP Jack Easterby, with whom Wilson notes Cooks has a close personal relationship.
"I think we were on the same page at a point in the offseason and training camp and having fun" Cooks added. "A lot of things changed, right? I don't know everything that goes through [general manager Nick Caserio's] head."
With an obvious disconnect existing between Cooks and the Texans – who, at 1-6-1 are likely years away from contending – this situation will be worth watching in the offseason. For the time being, though, both parties will look to move forward with the status quo.
Follow @PFRumors