In what will be a key point not only on Odell Beckham Jr.'s rehab timeline but perhaps in this year's Super Bowl chase as well, the standout wide receiver is expected to be fully cleared for football work soon. Around nine months after suffering his second ACL tear, Beckham will be ready to practice for his new team. Who will that team be?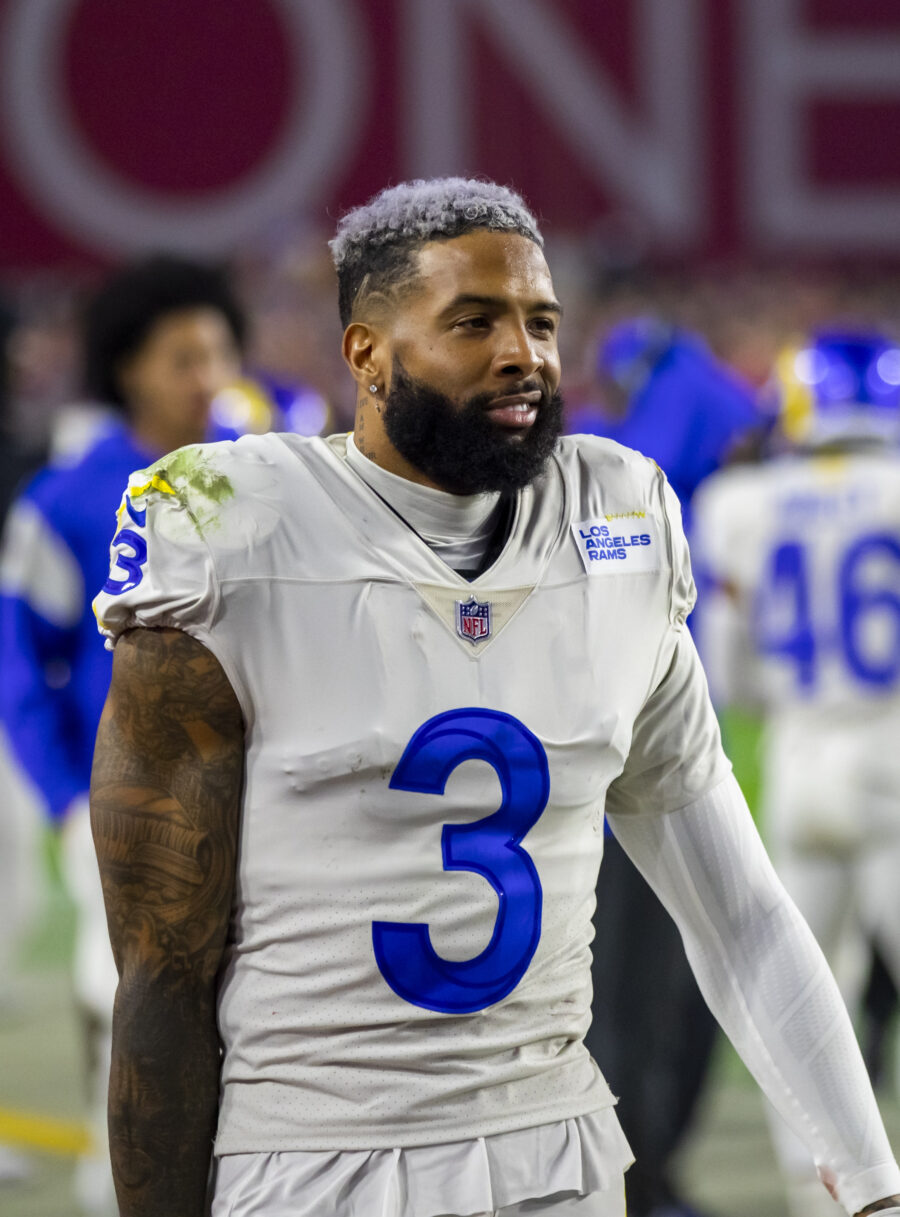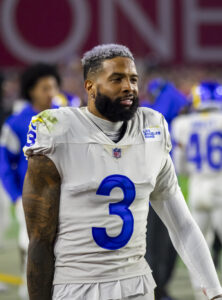 A free agent of this caliber is rarely available at this point in the season. Whichever team signs Beckham will see its skill-position corps receive a stretch-run jolt. However, injury concerns and Beckham's desire for a multiyear contract complicate this unique chase. Beckham's Browns stay also showed how adding him can backfire in a poor fit, injecting some risk into his 2022 equation. That said, teams pursuing him will be doing so based off his quick-impact Rams stay. The Rams needed OBJ to reach Super Bowl LVI. Despite the steady run of injuries that date back to his Giants days, that will be what drives a signing.
Rams connections overshadowed every other team's Beckham ties for most of the offseason. Everyone from Les Snead to Sean McVay to Kevin Demoff expressed optimism Beckham would return to Los Angeles. With the Rams 3-5 and ranking 31st offensively, they do not appear the favorites any longer. The Rams ($4.2MM in cap space) have received little from their skill positions beyond Cooper Kupp; Beckham would boost the sinking contender's cause. This franchise has also made a habit of landing big fish.
If he is eyeing a multiyear commitment, going back to an offense he knows well would make sense. Then again, Beckham expressed disappointment in the Rams' previous offer. Although Sean McVay said last month the team had not made its best proposal yet, will such an offer come given the defending Super Bowl champions' current state?
The Cowboys ($6.9MM in cap space) may have taken over as the OBJ favorites. Dallas cornerstones like Micah Parsons and Ezekiel Elliott are recruiting him. More importantly, Jerry Jones appears to be as well. In discussing OBJ's market with NFL personnel, Pro Football Focus' Doug Kyed came away with the Cowboys as the frontrunners here.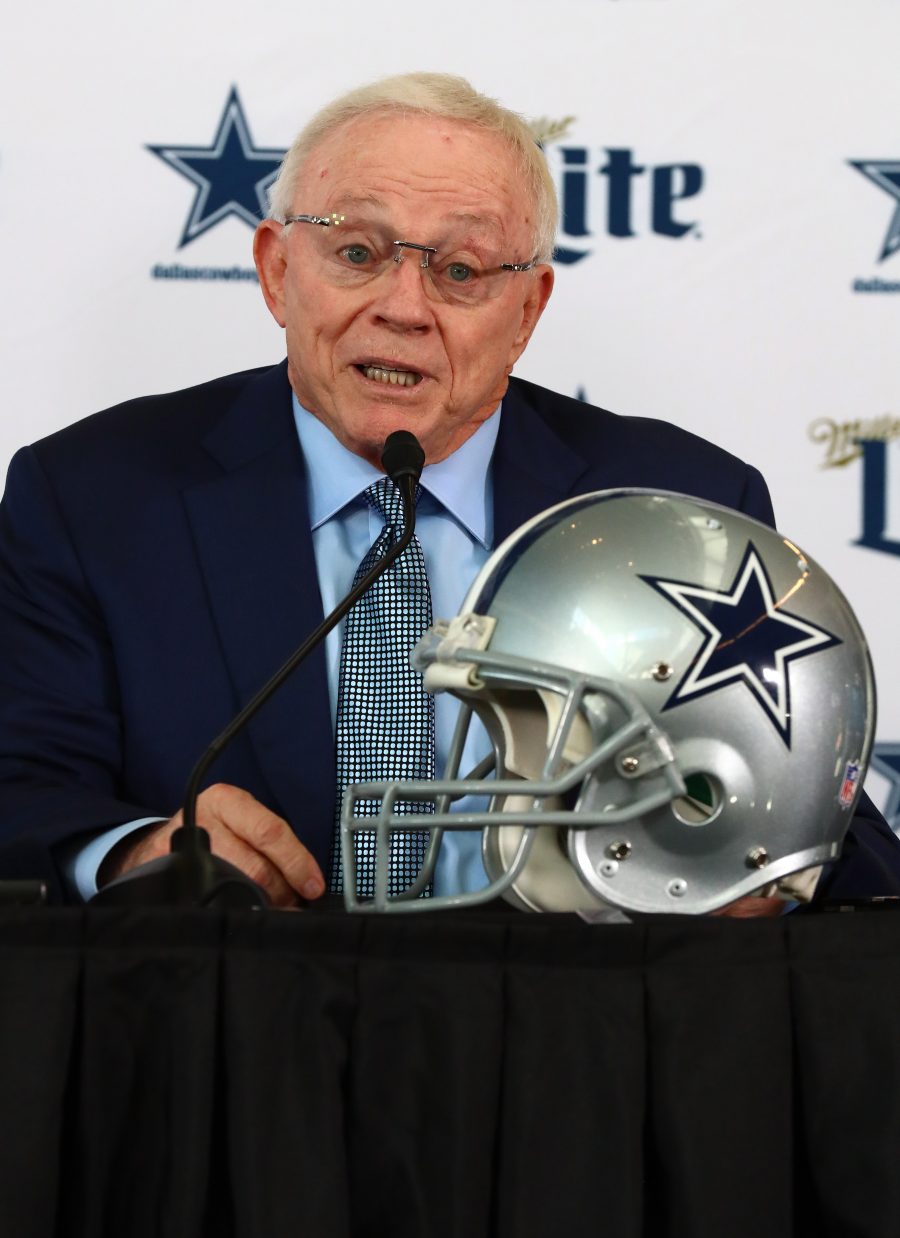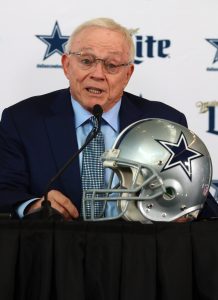 Beckham, 30, would slot in alongside CeeDee Lamb as the Cowboys' top weapons. Dallas' auxiliary troops have not shown too much this season. Of course, Dak Prescott's injury contributed to the limited production from Dalton Schultz and Michael Gallup. And the Cowboys just signed a player coming off a December ACL tear (Gallup). While they appear ready to gamble on Beckham, that partnership will mean Lamb's complementary pieces will each be fresh off ACL rehab. But the Cowboys may have their best Super Bowl opportunity since 2016, when they claimed the NFC's No. 1 seed. The team may be on its way to the No. 5 seed this year, but a dominant pass rush has changed its equation compared to recent years.
The team viewed as the second-likeliest to add Beckham, per Kyed, the Bills are not as well-versed in attracting free agents. But Josh Allen's ascent has changed the franchise's trajectory. Von Miller making the atypical decision to choose Buffalo over L.A. could bring Beckham to follow suit. Miller has been banging this drum for months. Earlier this season, the Bills were not viewed as a key player in this market. With Jamison Crowder (fractured ankle) out of the picture and the Bills encountering more defensive injuries, has that changed?
Beckham is believed to prefer a warm-weather city, per Clarence Hill of the Fort Worth Star-Telgram, who adds the eight-year veteran would change his mind for "the right offer" (Twitter link). The Bills rarely have a market advantage over their competition, so needing to navigate that battle is not exactly new.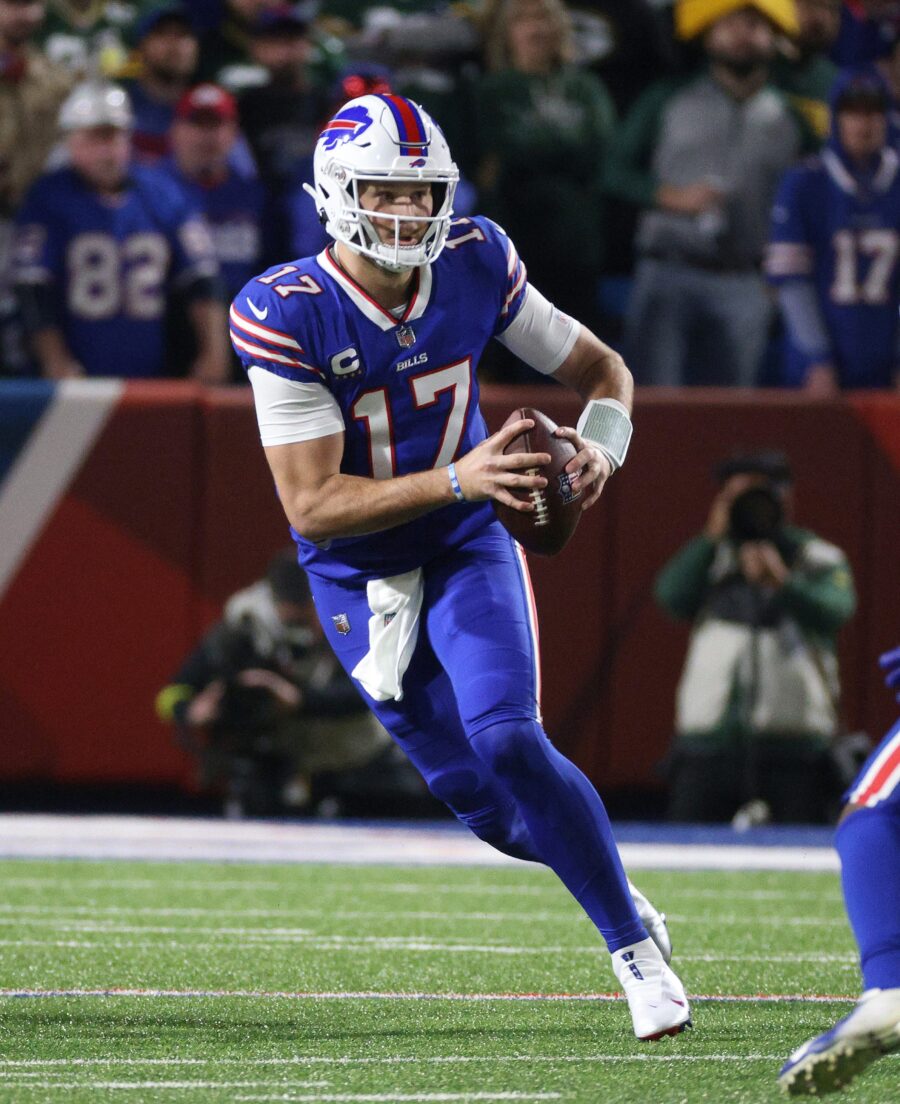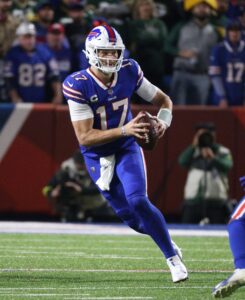 The three-time Pro Bowler also mentioned the Packers and a Giants reunion as possibilities. Neither of these would check the warm-weather box, but the Packers were in on Beckham in 2021 and have been mentioned as a suitor intermittently for the past several months. But Green Bay has dropped to 3-6. The NFL's smallest-market franchise is also now going year to year with Aaron Rodgers. That status affected Davante Adams' interest in staying with the Packers. Green Bay needs Beckham more than Dallas, Buffalo or L.A., with Adams' departure crushing the team's receiving corps. Considering the Packers' modern history with big-ticket free agents, Rodgers' post-2022 plans, and the team's 2022 performance, this might be a tough sell.
Giants GM Joe Schoen said Beckham would be considered, but he did not meet with the Jerry Reese-era draftee when he visited following Sterling Shepard's injury. Like just about every team Beckham is considering, the Giants looked into Brandin Cooks and Jerry Jeudy before the trade deadline. The Giants may need an impact receiver more than the Packers, who at least roster Allen Lazard. No Giants wideout has totaled more than 250 yards. Their leading receiver, Darius Slayton, spent the offseason in Brian Daboll's doghouse.
Big Blue came into this season on a rebuilding track. The team was not viewed as likely to consider trading even a Day 2 pick for a wideout, and it traded a talented but injury-prone receiver (Kadarius Toney). This is not the regime that traded Beckham to Cleveland, but would Schoen be willing to sign the injury-prone vet beyond 2022?
The Vikings and Chiefs were also mentioned as Beckham suitors, but each made moves ahead of the deadline. Each team gave up Day 2 capital — for T.J. Hockenson and Toney, respectively — for weaponry already. Kansas City looked into Cooks as well and was in the OBJ mix last year. Given the Chiefs' arms race with the Bills, they probably cannot be fully ruled out.
Vote in PFR's latest poll and weigh in with your thoughts on this rare in-season market in the comments section.
Follow @PFRumors