After a deal sending him out of Houston failed to materialize during this week's trade deadline, Brandin Cooks voiced his displeasure with the situation. That led to the veteran wideout being absent for the Texans' loss to the Eagles last night, but the situation is expected to change today.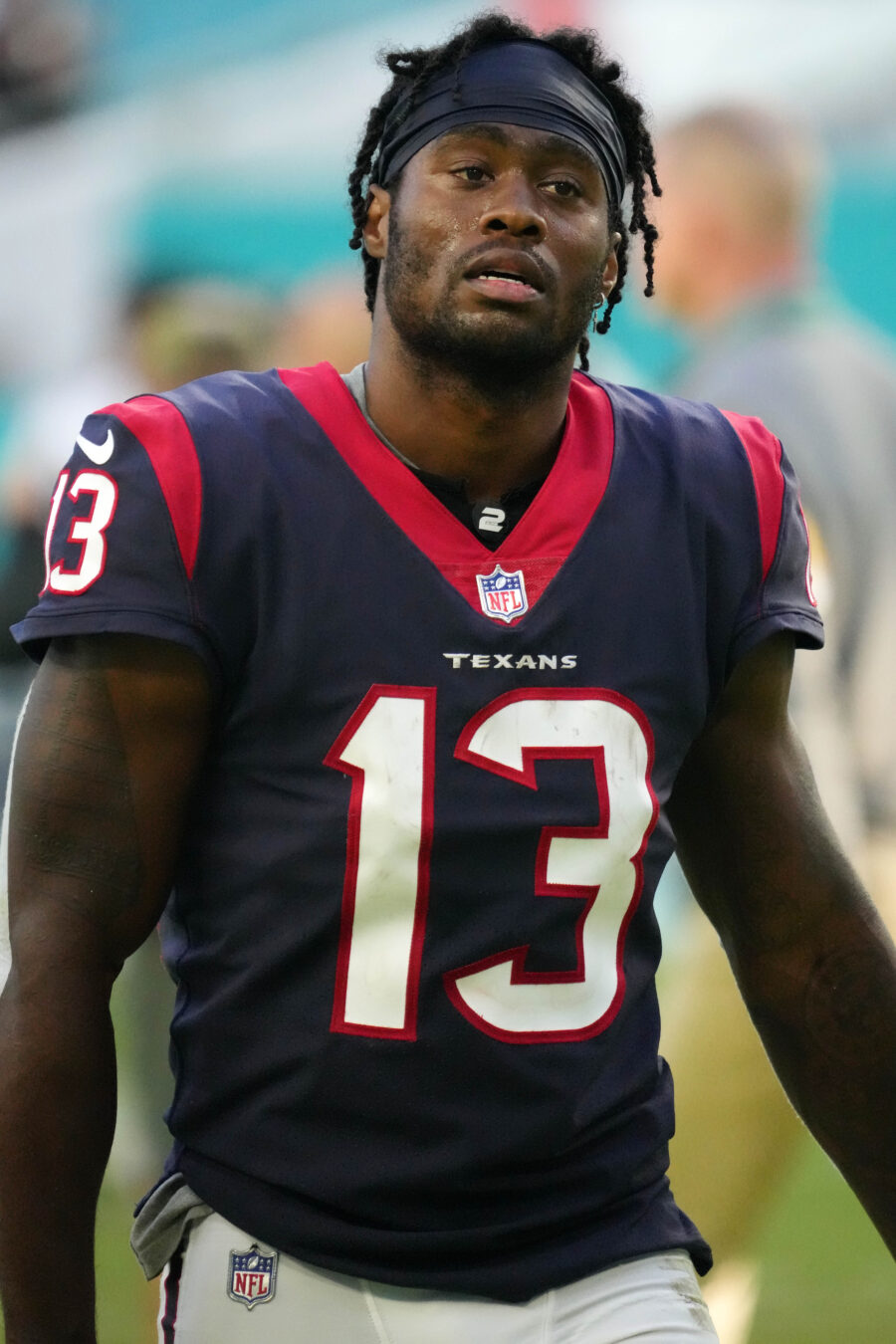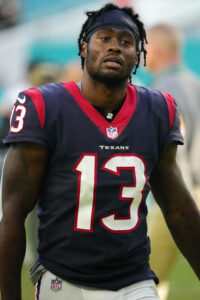 Cooks is set to return to the team's facility today, as detailed by KPRC2's Aaron Wilson. That would mark an end to at least the immediate nature of the disconnect between player and club in this saga. The 29-year-old was a well-known trade candidate leading up to the deadline, with several teams showing interest in adding a vertical element to their passing attacks.
One of those was the Cowboys, who were in negotiations late into Tuesday afternoon regarding a Cooks acquisition. They, like all other potential buyers, were unable to overcome the Texans' asking price (believed to be include a second-round pick) within the context of his fully-guaranteed $18MM salary next year. Cooks had reportedly been willing to forgo some of his compensation to facilitate a move back to the Rams, where he spent two seasons prior to his Texans tenure. Now, though, he appears destined to remain in Houston for at least the remainder of the 2022 campaign.
"I told you last week he was excused for personal reasons," head coach Lovie Smith said of the Cooks situation, including his absence last night. "Part of the personal reasons was some of the things that was going on. I made a coach's decision. I didn't think he was ready to play. [If] you don't practice during the week, I don't think you're ready to play in the game."
The 1-6-1 Texans further demonstrated their commitment to the running game on offense last night, albeit in a game without Cooks and fellow starting wideout Nico Collins. With the latter still nursing a groin injury, a Cooks return would be welcomed by Houston, though his production has fallen off this season compared to his previous two with the Texans. Assuming he is back with the team moving forward, both sides could move forward at least for the time being.
Follow @PFRumors