The Texans got a head start on 'Black Monday' by firing head coach Lovie Smith last night. The move was expected given the circumstances of his hiring last year and the team's poor performance, but further details have emerged painting a discouraging picture of the organization's operations during his tenure.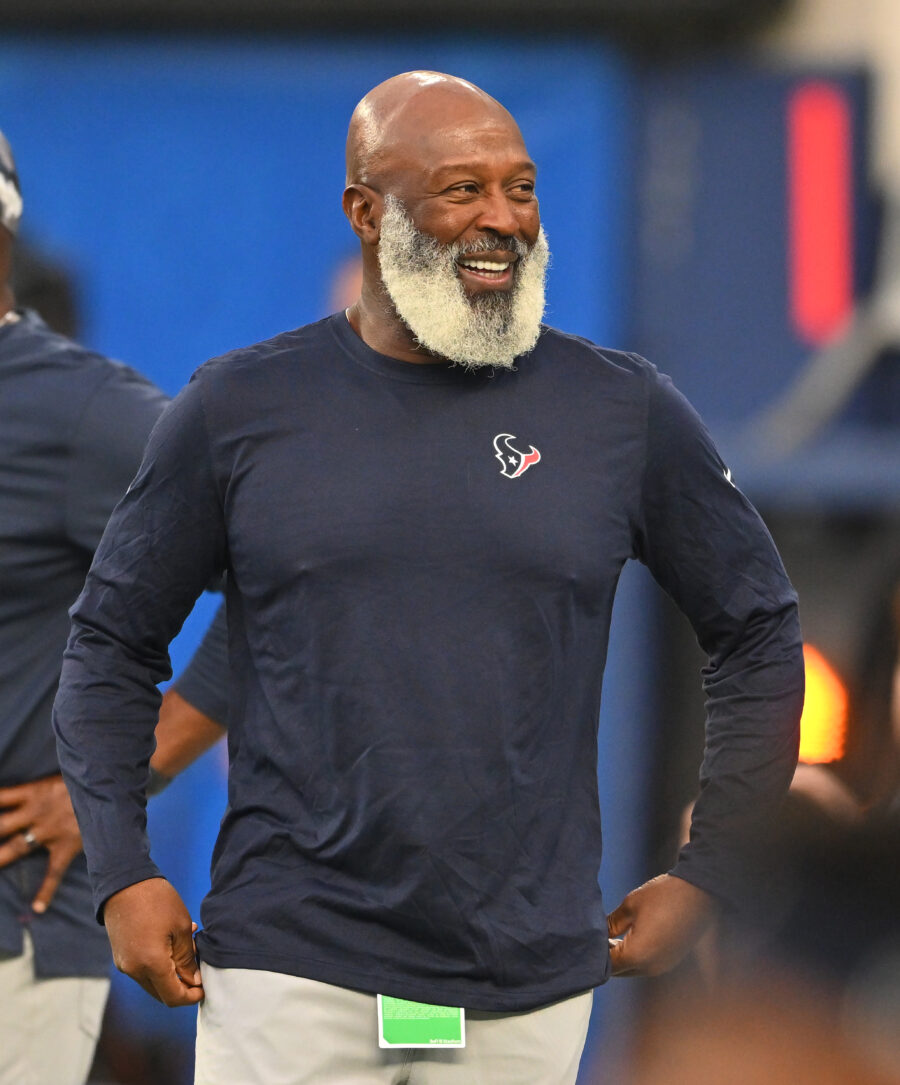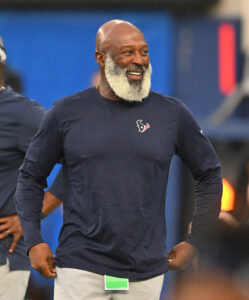 Not long before Smith was dismissed, it was reported that part of the reason he was on thin ice was his aversion to change and suggestions from others regarding his approach. That included a range from conversations with players, to a stubbornness on the subject of things like analytics and the role of modern approaches to on- and off-field operations.
One Texans player said, via Aaron Wilson of KPRC2, "Lovie would meet with players, but he would never use any of our suggestions and ideas… We wanted to be heard, and he ignored what we had to say. It was very frustrating. Talking with him became a waste of our time."
With Smith following David Culley as a one-and-done on the sidelines, attention has now turned to the Texans' list of replacement candidates. To little surprise, Wilson reports that Eagles defensive coordinator Jonathan Gannon sits atop the list of Houston's targets. He adds that there is a "mutual interest" between the 39-year-old and the Texans to make him the franchise's next head coach.
Gannon was one of three finalists during Houston's HC search last offseason, alongside former Dolphins head coach Brian Flores and longtime NFL quarterback Josh McCown. Flores' racial discrimination lawsuit against the NFL and several teams was filed not long before Houston's ultimate decision to pivot very late in the process to Smith. Circling back to Gannon would come as little surprise considering the interest shown in him previously, and his success this season.
Philadelphia has been stellar on defense this season, ranking seventh in the league in points (20.2) and second in yards (301) allowed per game. They also comfortably led the NFL in sacks with 70 in the regular season, and boasted the best pass defense in the league. That represents a step forward for Gannon's unit, something which will likely only make him an even more sought-after coach in this year's cycle. Gannon met with the Broncos and Vikings in addition to the Texans last year.
Wilson also lists Lions offensive coordinator Ben Johnson and Broncos DC Ejiro Evero as other names to watch as Houston prepares their latest search. The former has drawn plenty of attention with his role in helping Jared Goff and Detroit's offense help the team to a 9-8 record and nearly clinch an unlikely postseason berth. Evero, meanwhile, has been commended for his performance with Denver's defense, a unit which (to a degree) masked the team's offensive woes. Evero will interview for the full-time HC gig with the Broncos.
On the other hand, one candidate who appears unlikely to be hired is 49ers DC DeMeco Ryans. The former Texans linebacker "is not expected to pursue the job," per Wilson, in spite of Houston's interest in him. Ryans is likely to draw significant interest from at least some of the other four teams (the Panthers, Colts, Broncos and Cardinals) in need of a new bench boss given his success in his current role. The Texans will still have plenty of options to consider even if he steers clear of the organization.