Bruce Arians has made it clear that his decision to step down as Buccaneers head coach wasn't because of tension with his franchise quarterback. Rather, Arians has continually mentioned his desire for a clear succession plan when it came to the coaching staff, and he saw a golden opportunity to pass on the reigns to Todd Bowles.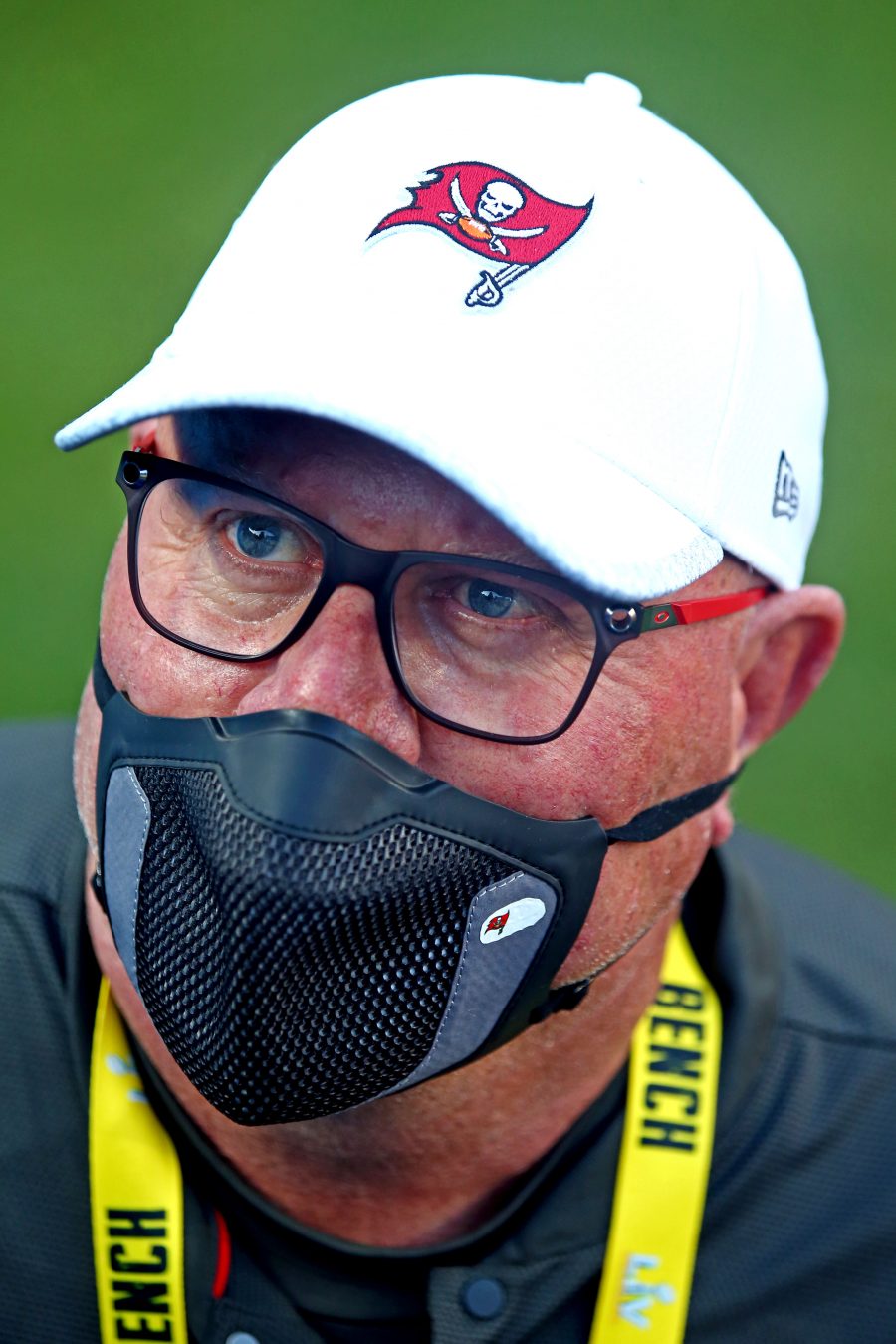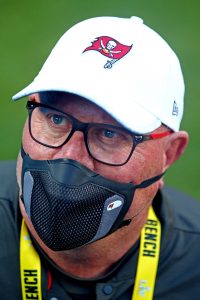 "No it really wasn't hard," Arians said during a recent appearance on the "Eye Test For Two" podcast (h/t to JoeBucsFan.com). "[Winning a championship is] great, but succession was really, really big for me. It didn't happen in Arizona. It meant the world to me to make sure 34 families had jobs beyond February. The Super Bowl wasn't guaranteed, there's nothing guaranteed, but now our guys have 5-year contracts. Todd's got a 5-year deal and all the assistant coaches are set for the future.
"I was probably done anyway, so why not do it now? I know a lot of people think the Hall of Fame is the end-all, be-all and if it happens, that would be the most unbelievable thing to be able to wear a gold jacket. But this meant more to me personally."
When Arians stepped away from his gig, it was assumed that the move was influenced by Tom Brady's decision to renege on his retirement and return for the 2022 campaign. Both sides have said that wasn't the case, and Arians even said he would have reconsidered had he known Brady's intentions before making his own decision. Passing on the job to Bowles seemed like a natural move, especially with offensive coordinator Byron Leftwich still around to direct the offense.
With Arians no longer roaming the sideline, the long-time coach has transitioned into more of an advisory role. When Arians stepped down, his new role was described as "Senior Football Consultant." The former coach indicated that he'll still be interacting with both the coaches and the players, and he'll naturally be able to take on a lesser role when it comes to game day:
"It's a 'What do you think?' job," Arians said. "Everybody asks me what do I think and they know they're getting a brutally honest answer, whether it be [owner] Joel Glazer, [general manaher] Jason Licht, Todd Bowles or Byron Leftwich. It's been fun going to practice, watching and learning some more, watching us change, looking at the new guys. Man, that draft class is going to be a home run. Looking forward to getting to camp.
"That's the beauty of my job. I get to be in the locker room, get to be around the coaches every day and still have a big hand in the draft. The relationships were always the biggest thing for me. Building a new team, watching the new guys come in. Now, Sundays might be different sitting upstairs. I might be able to still holler loud enough to cuss out the refs from up there."
Since he'll no longer be responsible for devising a game plan, Arians will have more of an opportunity to contribute to team building. One of his more pressing issues will be figuring out how to proceed following tight end Rob Gronkowski's decision to retire. Fortunately, Arians doesn't sound too worried about the team's depth at the position.
"It's a step back, that's for sure," Arians said. "[H]e's a Hall of Fame player. But I really like the room right now. I love the young kids we've got in there and Cam Brate's a good veteran player that Tom really trusts. Now, he's not Gronk. That size and what he brings as a blocker and receiver I think is unmatched. You don't replace that guy, but we also have Codey McElroy … I think it's time for him to break out as a receiver."
Follow @PFRumors