Amid an explosive offseason at the wide receiver position, another major domino is falling. The Commanders and Terry McLaurin agreed to terms on a three-year extension Tuesday, Adam Schefter of ESPN.com reports (on Twitter).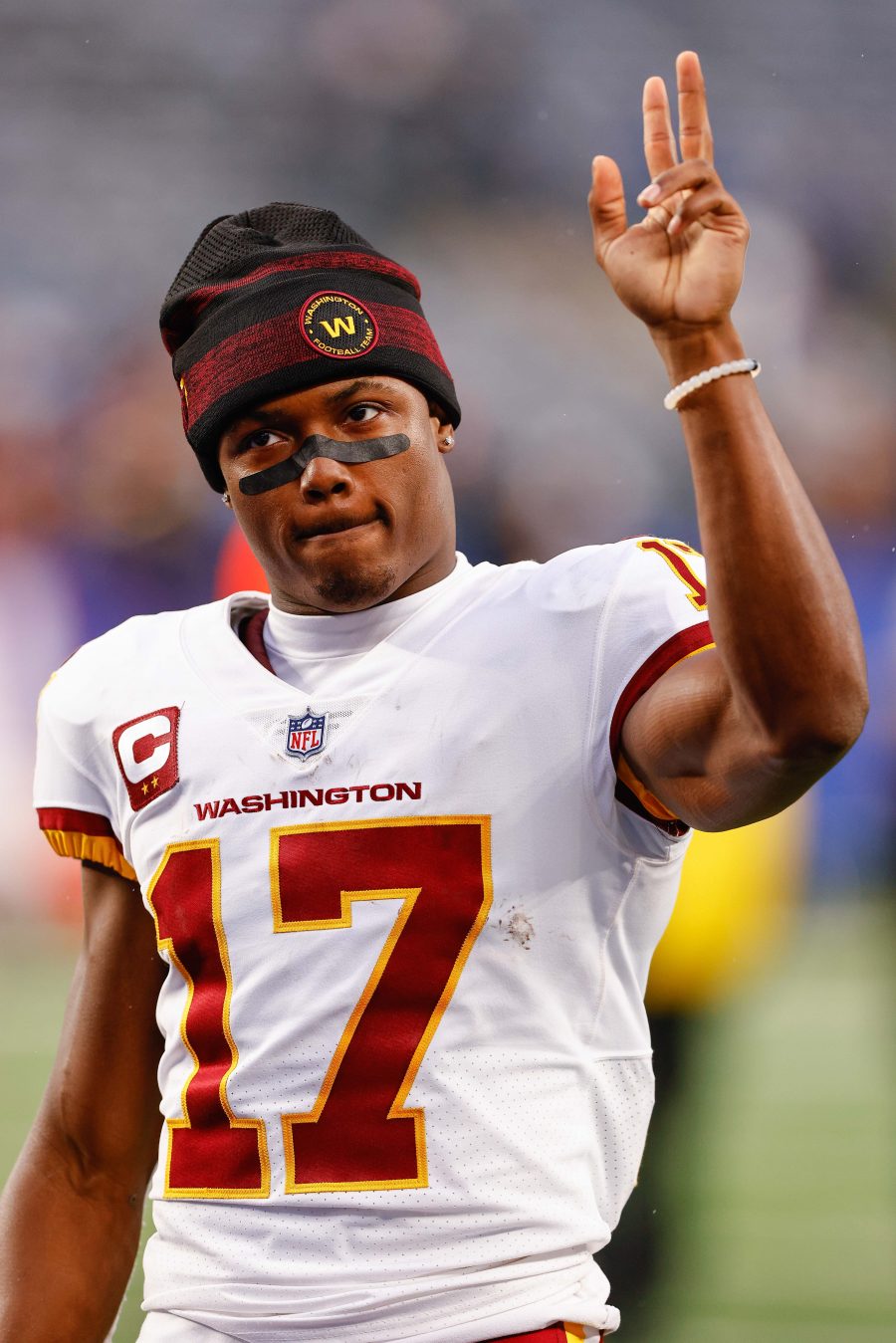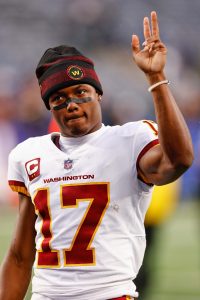 Washington is giving its top target a contract worth up to $71MM, Schefter notes, with a receiver-high $28MM signing bonus (Twitter link). In terms of average annual value, the Commanders went to $23.3MM for the fourth-year standout, Ian Rapoport of NFL.com tweets.
The Commanders are guaranteeing 76.4% of the contract, per Schefter, giving the Ohio State alum long-term security and the chance to cash in again in the not-too-distant future. While McLaurin will be protected against injury, the signing bonus represents most of his full guarantee. This deal includes $34.6MM guaranteed at signing Rapoport tweets. That figure ranks just 14th among wideouts, but Washington will add to that total with $12.5MM more becoming guaranteed in March 2023.
A lengthy negotiation that included McLaurin stepping away from the team's offseason activities for weeks — headlined by a minicamp absence — keyed a resolution. This conclusion will certainly have a significant effect on the rapidly shifting wideout market. AAV-wise, McLaurin, 26, becomes the NFL's seventh-highest-paid receiver. But the former third-round pick's deal creates a clear divide between No. 7 and No. 8 (D.J. Moore, who signed a $20.6MM-per-year deal earlier this offseason). Considering McLaurin, Moore and Mike Williams (also extended at $20MM AAV this year) each have no Pro Bowl invites on their respective resumes, McLaurin scoring this deal represents a win.
By agreeing to a three-year accord, McLaurin will be signed through the 2025 season. He will turn 30 that year. Should the Commanders want to continue with McLaurin for the late 2020s, he could have the back end of his prime to factor into those prospective negotiations. For now, however, another of the 2019 receiver draftees has scored a big payday. Deebo Samuel, D.K. Metcalf and Diontae Johnson will be interested observers. Samuel and Metcalf figure to target A.J. Brown's Eagles deal (four years, $100MM), but McLaurin's re-up figures to be of particular interest to Johnson's camp.
Talks during the minicamp McLaurin missed failed to produce a deal, and Jeremy Fowler of ESPN.com notes (on Twitter) the two parties backed off for a bit. Tuesday represented the breakthrough. Ron Rivera expressed optimism for a 2022 McLaurin deal on multiple occasions this offseason, and the third-year Commanders HC added that the team would not trade its premier aerial threat. Rivera and GM Martin Mayhew stuck to those guns and have an intriguing receiver duo for the long haul. Both McLaurin and first-round wideout Jahan Dotson are signed through 2025. Dotson can be kept through 2026 on a fifth-year option.
Washington did not receive much from Curtis Samuel last season, with injuries interrupting the former Buckeye's D.C. debut. But the ex-Panther is tied to a hefty contract as well — three years, $34.5MM. The McLaurin and Samuel contracts, along with the team's Dotson investment, represent a lofty commitment to the receiver position ahead of Carson Wentz's first Washington season. Wentz's set of Washington weaponry certainly appears to outflank, depth-wise, the troops he played with in Indianapolis. Given the injury problems the Eagles dealt with at receiver during the latter half of Wentz's Philadelphia tenure, Washington's seemingly well-rounded trio provides an interesting opportunity for the 29-year-old passer.
Through three McLaurin seasons, Washington struggled to assemble complementary help for its No. 1 weapon. But the 6-foot target kept producing. McLaurin has averaged more yards per game than Metcalf over the course of his career (67.2) and is riding back-to-back 1,000-yard seasons. McLaurin doing so with a host of quarterbacks — from college teammate Dwayne Haskins to a near-the-end Alex Smith to Taylor Heinicke — should give the Commanders confidence the production will continue with Wentz.
Follow @PFRumors