The Buccaneers are an NFL-high $56MM over the cap, and they have less than two weeks to become compliant with the league's $224.8MM salary ceiling. Cuts and restructures are coming. One of them will involve one of the team's longest-tenured players.
Tampa Bay plans to release Cameron Brate, Jeremy Fowler of ESPN.com tweets. The veteran tight end has been with the team since 2014, having stuck around this long despite being a UDFA. The Bucs will save just more than $2MM through this cut.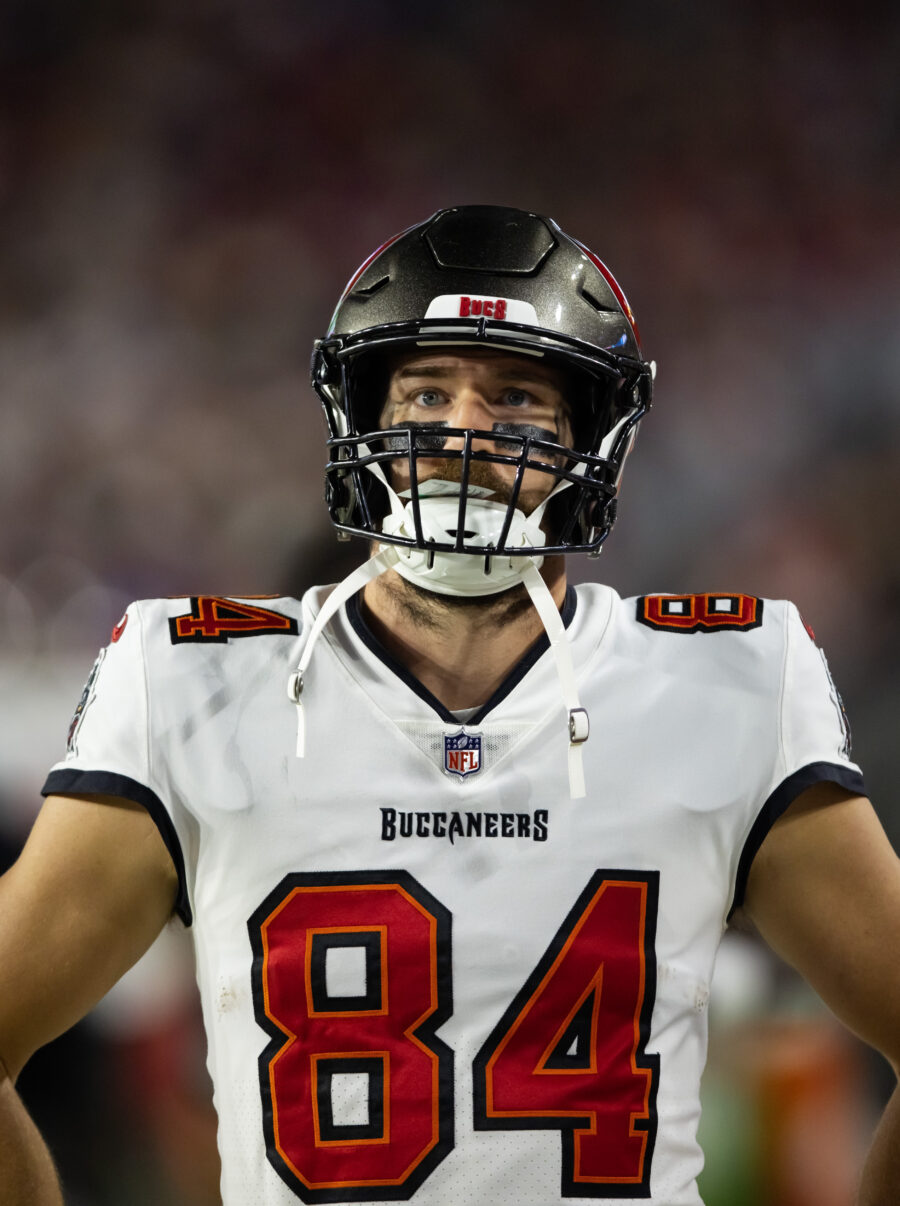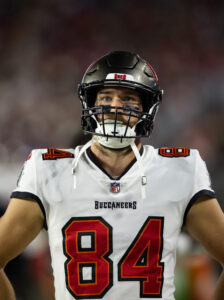 This comes after Brate suffered a scary injury midway through last season. A sprained neck led to Brate being stretchered off the field in Pittsburgh, leading to a three-game absence. Brate, who had been bumped down in Tampa Bay's pecking order during Rob Gronkowski's time with the team, returned but did not make a substantial statistical impact. He finished the year with 20 receptions for 174 yards and no touchdowns.
Brate, 31, has been with the Bucs since before their Jameis Winston draft investment. The Harvard alum's 2,857 career receiving yards rank second among tight ends in team history, behind only Jimmie Giles' 4,300. Brate's total tops every Bucs tight end since 1987. Although 6-foot-5 pass catcher has played a complementary role behind Mike Evans (and often others) throughout his Tampa tenure, he has been a valuable player for the team.
The Bucs gave Brate a rare six-year contract back in 2018, with the deal being worth $40.8MM. This came after he served as a key Winston target, totaling 1,251 yards and 14 receiving touchdowns from 2016-17. The Bucs' O.J. Howard first-round pick changed Brate's role a bit, as did Bruce Arians' arrival; Brate never topped 350 receiving yards after that 2017 slate. The Bucs twice restructured Brate's contract, adding two void years. That created a $2.96MM dead-money charge.
Reduced role aside, Brate teamed with Gronk and Howard in one of the higher-profile tight end stables in recent NFL history, collecting a Super Bowl ring in the process. Brate made a notable contribution during the Bucs' 2020 playoff run, catching 14 passes for 175 yards and a touchdown in the postseason to help the Tom Brady-led team to a home Super Bowl. Barring a second Brady unretirement, Brate also caught the legendary quarterback's final touchdown pass — an 8-yarder in the Bucs' wild-card loss to the Cowboys.
This cut comes not long after the Bucs agreed to release Leonard Fournette. Others from the Super Bowl year will be gone as well, via releases or the team letting them walk in free agency. Todd Bowles has said the team is not expected to be particularly active on the market. Before that point, however, Tampa Bay must clear more than $50MM in salary to move under the cap.