In the league's worst cap shape, the Buccaneers will need to make a number of moves to comply with the NFL's new salary ceiling by March 15. One of them looks to be parting ways with their starting running back.
The Bucs plan to release Leonard Fournette, Tom Pelissero of NFL.com tweets. This will create nearly $4MM in cap space while also carrying some dead money, with Tampa Bay having just re-signed Fournette last year. Fournette would have received an additional $2MM in guarantees on Day 5 of the 2023 league year (March 19), Pelissero tweets, leading to this transaction.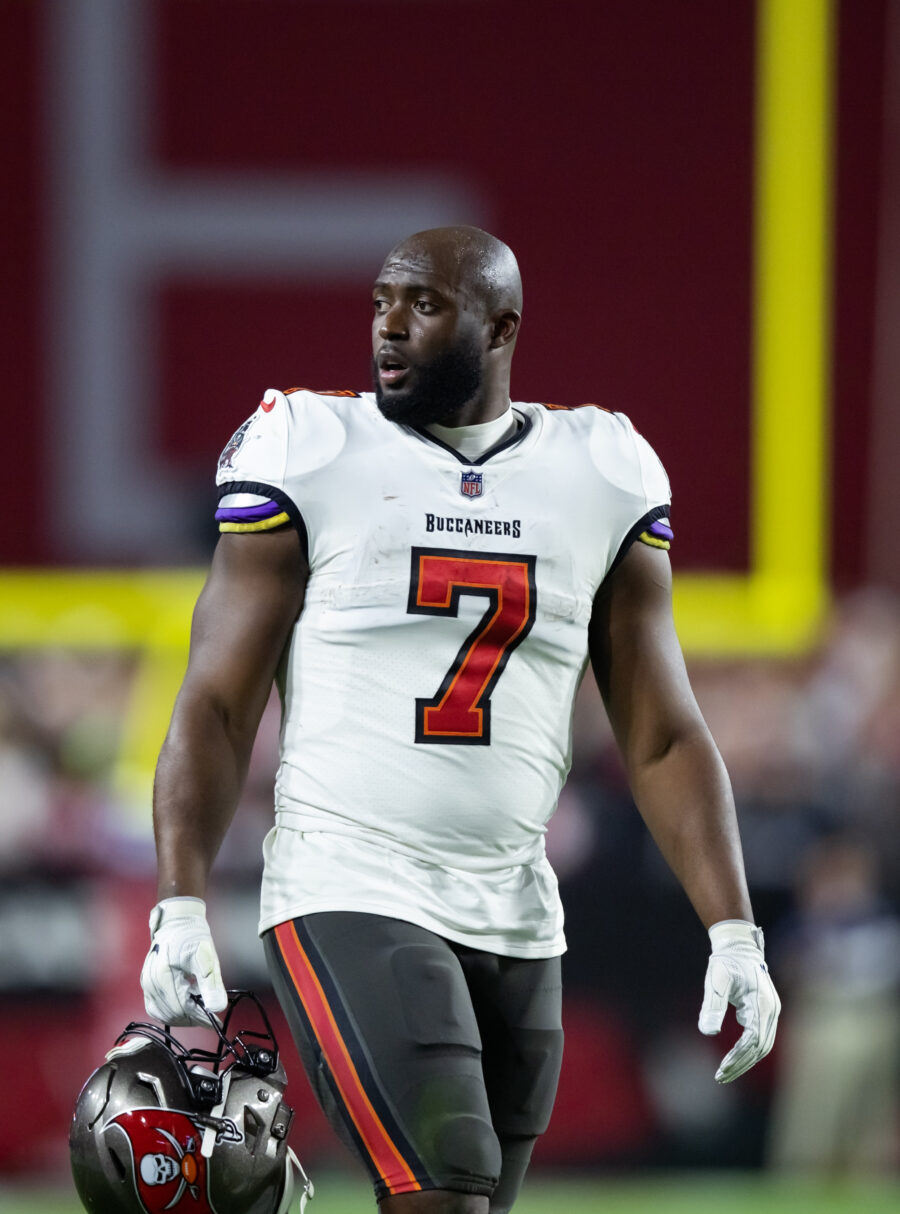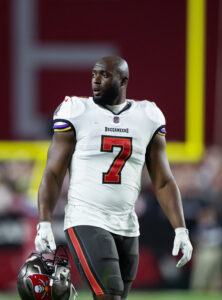 This was a mutual decision. Fournette said he wanted out due to the team likely shifting into a rebuilding phase, Rick Stroud of the Tampa Bay Times tweets. The six-year veteran said he asked the team for the release, confirming Tom Brady's retirement would signal his own Tampa exit.
"Winning is everything," Fournette said, via Stroud (on Twitter). "That's all. And my last three years here, that's all we've done. But since my guy [Brady] left, that's why I came so my time here was up. I asked after the season to be [released], and they respected my wishes. So, no bad blood."
Fournette, 28, played a major role in the Bucs securing their second Super Bowl title and resurrected his career in Tampa, following an unceremonious end to his Jacksonville run. But the Bucs featured the NFL's worst rushing attack last season. Fournette averaged just 3.5 yards per carry and did not surpass 700 yards on the ground despite playing 16 games.
The Bucs agreed to three contracts with Fournette. The team signed him after the Jaguars shed his first-round contract back in 2020, gave him a one-year deal in 2021 and authorized a three-year pact in 2022. The most recent contract was for three years and $21MM — matching 2017 draft classmate James Conner's 2022 Cardinals pact — that included $9MM guaranteed at signing. The Bucs will pick up $3.4MM in cap savings but eat $5MM in dead money.
A former top-five pick, Fournette totaled 300 rushing yards and three touchdowns during Tampa Bay's four-game playoff run in 2020. Earning "Playoff Lenny" and "Lombardi Lenny" aliases, the LSU product morphed from a Ronald Jones backup to the centerpiece of Tampa Bay's ground attack. He totaled 1,266 scrimmage yards in 14 games in 2021, taking over as the team's full-time starter. That baton may well be passed to Rachaad White, whom the Bucs draft in the third round last year.
While White did not fare too much better on a per-carry basis last year (3.7), his rookie contract runs through 2025. The Bucs will almost definitely be saying goodbye to more Brady-era starters, thanks to their former quarterback's $35.1MM void-years bill coming due. Fournette will be hitting free agency at a bad time, with numerous starter-caliber backs set to flood the market. But he made it clear he will try to catch on with a contender — almost certainly at a reduced rate from his 2022 Bucs pact.
Follow @PFRumors