MAY 10: Lending more to the notion Wirfs will be on the move, Bucs offensive line coach Joe Gilbert said (via Stroud) the left side of the team's line looks fairly set with the All-Pro on the blind side and free agency pickup Matt Feiler at left guard. After three strong seasons at right tackle, Wirfs appears on the cusp of playing a more lucrative position as a big payday nears.
MAY 7: The Buccaneers have contemplated moving right tackle Tristan Wirfs, who has earned two Pro Bowls bids and one First Team All-Pro selection in his three years in the NFL, to the left side of the line. After the Bucs failed to acquire a left tackle in last month's draft, Rick Stroud of the Tampa Bay Times wrote that Wirfs will officially be moving to LT.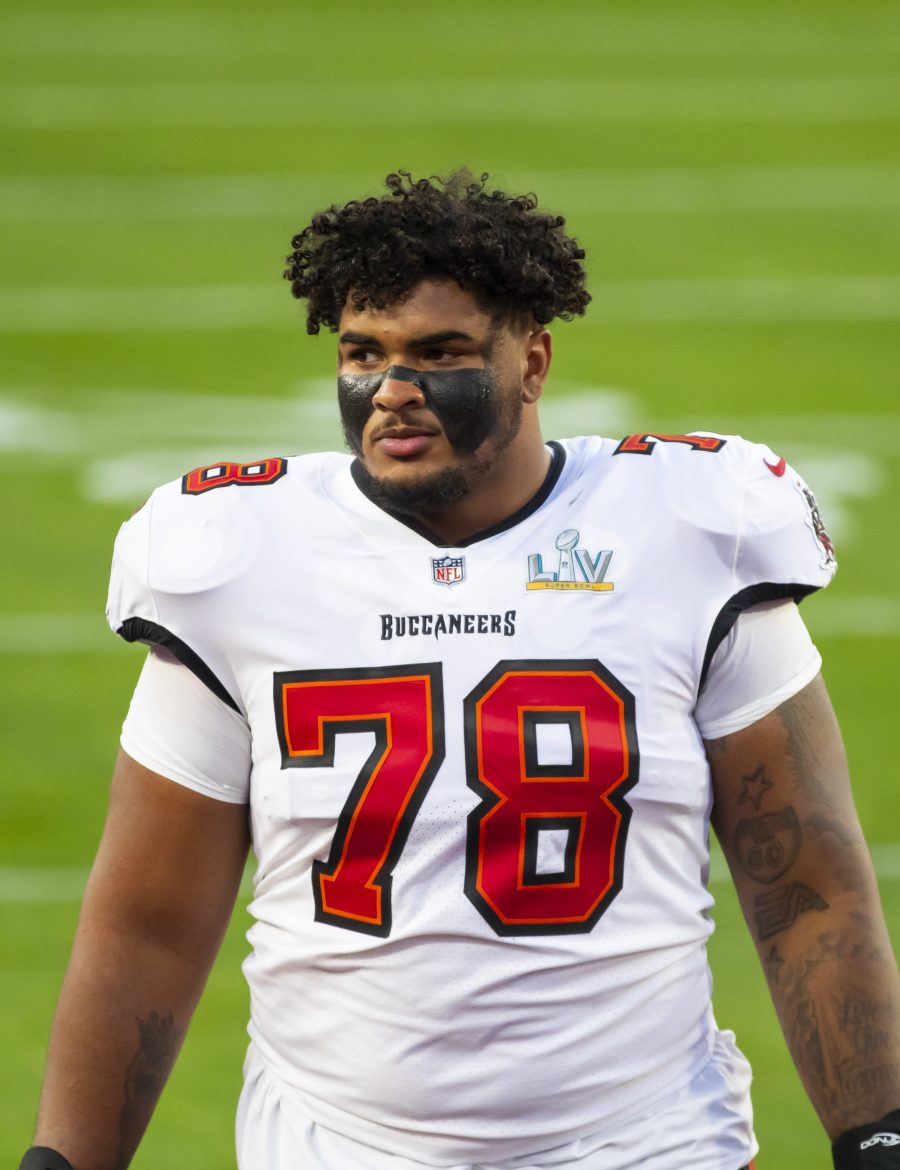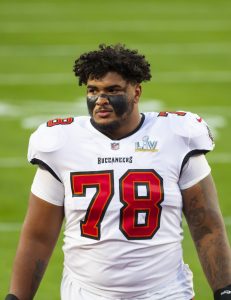 GM Jason Licht, however, says that a final decision on Wirfs' position has not been made just yet. On a recent appearance on 95.3 WDAE, Licht said, "Now we're still going to remain fluid here in the offseason. We're going to see how it goes. We certainly feel very comfortable with a person like Tristan, with his skillset and his athleticism and size and intelligence and all that, that [his transition to left tackle] is gonna be pretty seamless, but that hasn't completely been etched in stone yet" (h/t JoeBucsFan.com).
Licht's comments notwithstanding, it would seem that Wirfs, as Stroud indicated, is indeed ticketed for the blind side. At this stage of the offseason, the free agent left tackle options are generally uninspiring and include the likes of Eric Fisher (who did not play a snap in 2022), Jason Peters (who turned 41 in January), and Taylor Lewan (who has suffered two ACL tears in the past three years). Unless Wirfs sustains an injury or proves completely incapable of making the transition to LT, those players likely would not represent an upgrade.
Of course, assuming Wirfs does fill the void created when longtime left tackle Donovan Smith was released in March, someone will need to replace Wirfs at right tackle. Per Stroud, the first crack at that position will go to Luke Goedeke, a 2022 second-round choice. In his rookie season, Goedeke — who worked as a right tackle in college — spent the majority of his time at left guard and largely struggled.
The hope is that moving Goedeke back to RT will make him look more like a second-round draftee. He did line up at right tackle for last year's regular season finale, and he looked much more comfortable there than he did as an interior blocker.
"We are excited about how Luke did for us at (right) tackle there at the end of the year — it's his natural position," Licht said.
It is unclear whether Licht made an effort to trade up from his No. 19 selection to land an OT. The Steelers moved up four spots from their No. 18 slot to nab Georgia LT Broderick Jones, and Licht passed on Oklahoma's Anton Harrison when the Bucs were on the clock. While the Bucs did pick up North Dakota State tackle Cody Mauch on Day 2, Mauch will be converted to guard.
At present, Tampa Bay's starting OL, from left to right, appears to be Wirfs, Nick Leverett, Ryan Jensen, Mauch, and Goedeke. That unit will be tasked with clearing more space for what was the league's worst rushing attack in 2022 and affording presumptive QB1 Baker Mayfield sufficient time to throw.
Wirfs is already under club control through 2024 since Licht made the easy decision to exercise his fifth-year option. But if the Iowa product performs as well at left tackle as he has on the right side, his future earning power will get a significant boost.