Tristan Wirfs became extension-eligible in January; he could soon have a chance to increase his price. The Buccaneers are considering shifting Wirfs from right to left tackle.
The team has discussed this change, and Jeremy Fowler of ESPN.com notes Wirfs is open to a move. This is not viewed as a lock just yet, but The Athletic's Dan Pompei writes the assumption is the former first-round pick will change positions ahead of his fourth season (subscription required).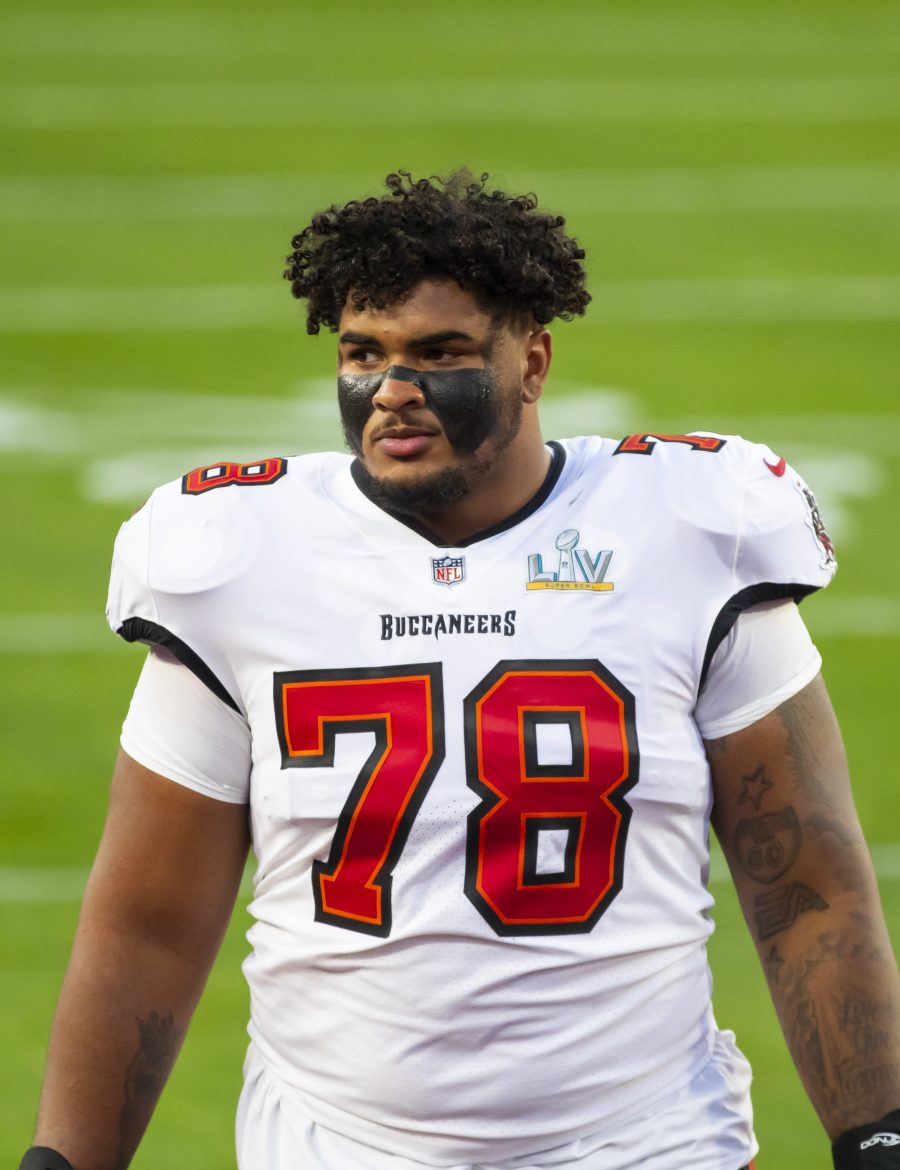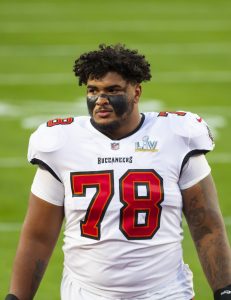 Unlike a number of NFL right tackles, Wirfs did not primarily play on the left side in college. He spent more time on the right side while at Iowa, though his 2019 All-American year included three blindside starts. This would be an interesting transition for Wirfs, and the Bucs have laid the groundwork for it by cutting Donovan Smith.
Smith, 29, spent the past eight seasons as Tampa Bay's left tackle; only Paul Gruber enjoyed a longer run at that spot in the franchise's 47-season history. Smith signed three contracts with the Bucs but will now be in search of a second team, as the franchise that pushed its chips in during Tom Brady's tenure deals with a cap crunch. The Bucs making Smith a cap casualty opens the door for Wirfs, 24, to make his mark at the higher-profile tackle spot.
Other high-end right tackles have been connected to possible position changes. Lane Johnson was once viewed as a Jason Peters heir apparent in Philadelphia, and Ryan Ramczyk has been mentioned as a candidate to switch sides in New Orleans. Both have stayed at right tackle, however, and a Wirfs switch does run the risk of the Bucs cutting into one of their biggest strengths — after a season in which the team struggled at the non-Wirfs O-line spots. Wirfs earned first-team All-Pro recognition in 2021 and second-team acclaim last season. He became an instant starter as a rookie and provided strong protection for Brady during the Bucs' Super Bowl LV-winning march.
By exercising Wirfs' fifth-year option (which the Bucs will do) by May, they can push out his contract year to 2024. If this position move comes to pass and Wirfs thrives on the left side, his price will likely rise. The league's top three left tackles each earn north of $22MM per year; no right tackle is tied to a deal past the $19.2MM-AAV mark. The top right tackle deal (Ramczyk's) also contains language that would bump his pay if he moved to left tackle and excelled.
Following through with this transition will also shift the Bucs' top need up front to right tackle. Although this is a good year to need a right tackle, as free agency will feature a few quality options, the Bucs would seemingly focus on the draft here. They still have a ways to go to move under the salary cap.
Follow @PFRumors