8:40pm: Dealing with a severely depleted receiving corps, Dalton put up lesser numbers than his first two starts (17-of-32 passing, 162 yards, one touchdown) in a 30-26 loss. The Saints' effectiveness in the running game had them either leading or tied until the closing minutes of the fourth quarter, though, which could convince the coaching staff to stick with Dalton.
When asked about his plans at QB for Thursday's game, Allen did not name a starter. He explained that Winston has still not fully recovered, adding, via ESPN's Katherine Terrell, "Let's get in the study on that and we'll see where he's at and then we'll go from there."
11:08am: Saints quarterback Andy Dalton has started each of the past two games for New Orleans in place of Jameis Winston, who continues to deal with back and ankle injuries. Winston will be active and in uniform for the team's Week 6 matchup with the Bengals today, but only because the club needed roster space for positions other than backup QB.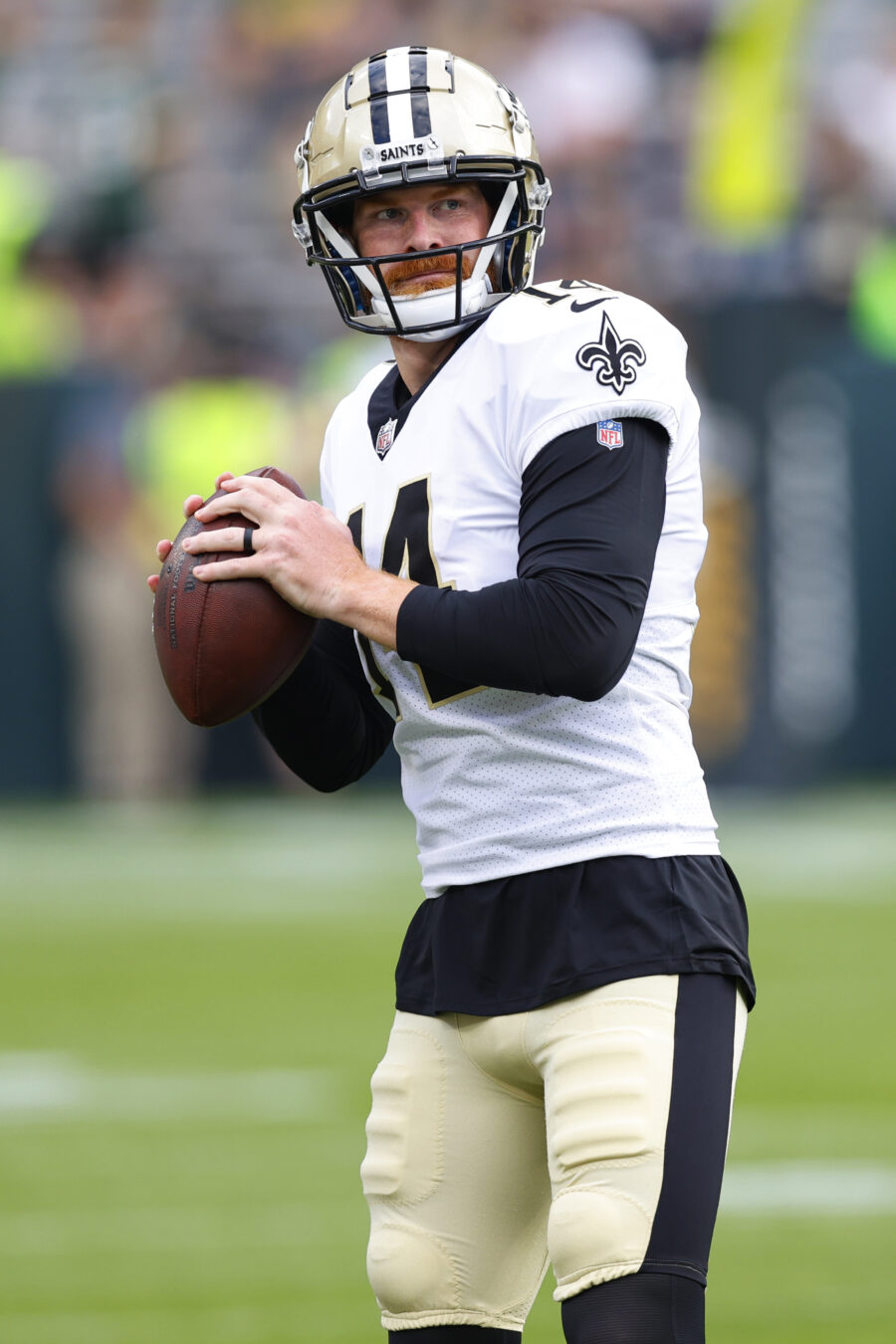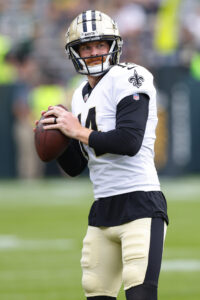 That suggests that Winston is at least healthy enough to play on an emergency basis, which would seem to indicate that he will be back under center sooner rather than later. However, Ian Rapoport of the NFL Network reports that, regardless of Winston's injury status, Dalton could become the Saints' full-time starter if he continues to acquit himself well (video link).
Rapoport says Dalton has been a "calming influence" on the team's offense. New Orleans is 1-1 in his two starts, including a narrow 28-25 loss to the Vikings in Week 4 and a 39-32 victory over the Seahawks in Week 5. In those games, Dalton — who served as Cincinnati's starting quarterback for nine years before joining the Cowboys, Bears, and Saints as a presumptive backup/bridge starter in the last three offseasons — has completed 69.2% of his passes, throwing for 423 yards and two TDs against once interception, good for a QB rating of 98.5
Winston, meanwhile, struggled to a 79.5 QB rating in his three games at the helm this year, leading the Saints to a 1-2 mark in those contests. On the other hand, the two losses came after he suffered multiple fractures in his spine, which certainly had a significant impact on his performance.
The Saints re-signed Winston this offseason on a two-year, $28MM deal ($15.2MM guaranteed), and added Dalton on a one-year, $3MM accord. Winston spent the offseason rehabbing the ACL tear that ended his 2021 campaign prematurely, but the contracts that the two players received from New Orleans made it clear that Winston was viewed as the undisputed starter. Indeed, even after Winston's injury and his struggles in a Week 3 defeat at the hands of the Panthers, head coach Dennis Allen said he was not considering a permanent QB switch.
Dalton's efforts may have changed his HC's mind, and if he plays well against his former club on Sunday, he could buy himself at least one more start, especially since the Saints have a short week in advance of their Thursday night bout against the Cardinals in Week 7.
Follow @PFRumors