Sam Darnold will be back on the practice field for the Panthers beginning Wednesday. The team designated the fifth-year quarterback and defensive tackle Bravvion Roy for return.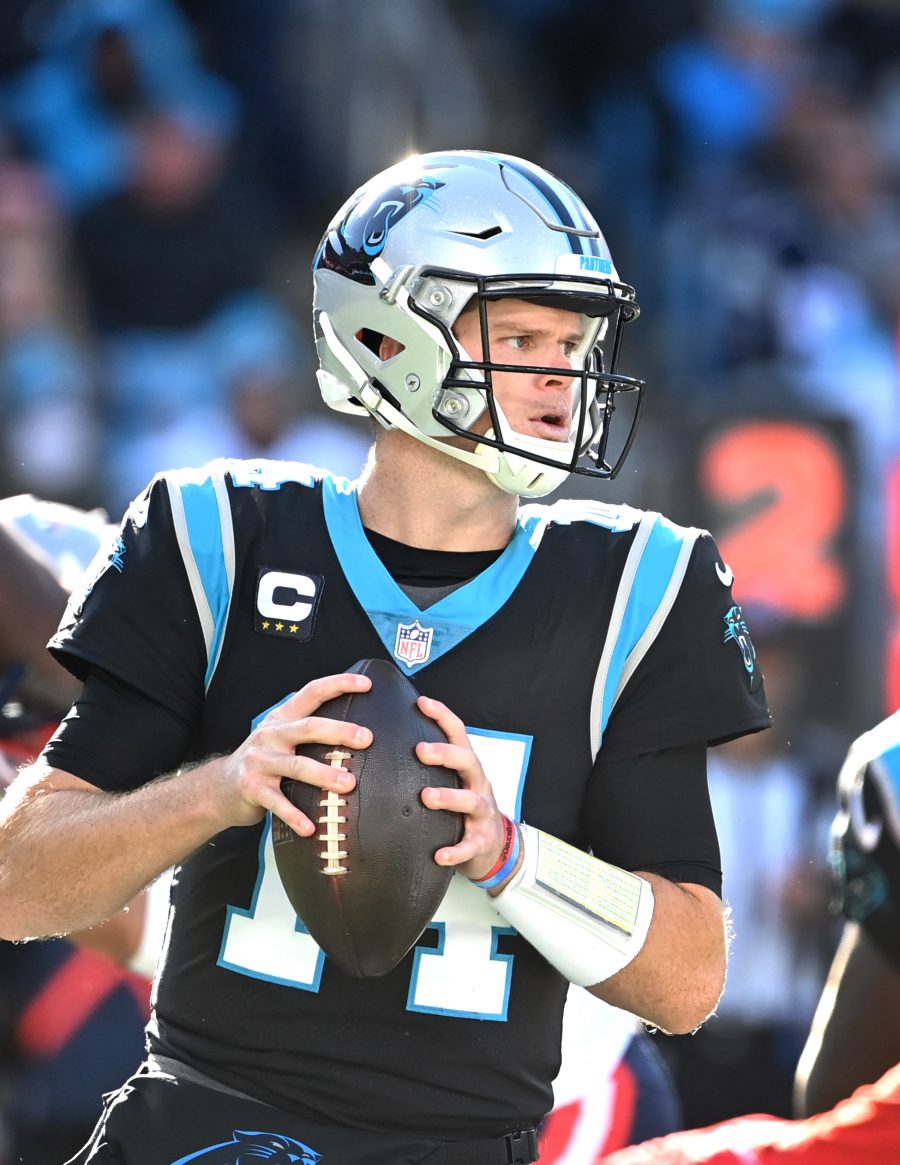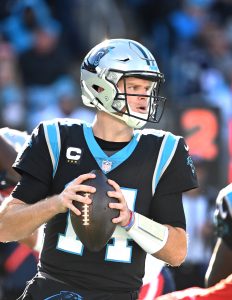 This will begin Darnold's 21-day activation ramp-up period. Carolina can activate Darnold at any point over the next three weeks. The team lost its backup quarterback to a high ankle sprain during the preseason, and the 2021 trade acquisition was given a four- to six-week recovery timetable. We have passed the back end of that window, so Darnold's return to practice will be interesting.
The Panthers still have all eight of their injury activations to use this season. That points to both Darnold and Roy being activated soon. A 2020 sixth-round pick, Roy suffered a knee injury in Week 2.
Much has changed since Darnold last took the field for the Panthers. They have fired Matt Rhule and traded Robbie Anderson. Christian McCaffrey is now a trade candidate. Baker Mayfield also suffered a high ankle sprain, though his recovery timetable is not believed to be as lengthy as Darnold's was back in August.
Mayfield has shed his walking boot but is not yet ready to practice, David Newton of ESPN.com tweets. An MRI revealed a torn ligament in Mayfield's ankle, Steve Wilks said. This would stand to lengthen the incumbent starter's recovery timeline. The former No. 1 overall choice has struggled since being acquired in July. His early-season woes contributed heavily to Rhule's firing, leading to rumors of Darnold being given another shot. Wilks did not guarantee Mayfield would keep his job upon return, indicating (via The Athletic's Joe Person, on Twitter) he and Darnold would compete (again). Mayfield won a fairly one-sided QB competition during training camp.
The Panthers gave up far more to acquire Darnold compared to Mayfield, making the former's 2021 performance quite costly for the team's Rhule-era aspirations. The former No. 3 overall pick started 11 games last season. After beginning the year 3-0, Darnold lost seven of his final eight outings. A shaky offensive line contributed to Darnold's issues in Carolina, but the Jets also unloaded him due to underwhelming play. The USC product ranked 29th in QBR during a season in which he threw nine touchdown passes and 13 interceptions. Mayfield, whose Browns career outpaced Darnold's first four seasons, currently ranks last in QBR.
Carolina used both P.J. Walker and Jacob Eason in Los Angeles last week. Given the way Mayfield has performed, it would certainly not surprise to see Darnold back under center at some point soon. Then again, Darnold has an extensive injury history. He has missed at least three games in each of his five NFL seasons. Both he and Mayfield are set for free agency at season's end, pointing the Panthers to a full-on quarterback reset.
Follow @PFRumors