Christian McCaffrey trade buzz cropped up during the limited Deshaun Watson sweepstakes last October and again in March, but the All-Pro running back's market went quiet in the months leading up to this season. That has not been the case this time, with the latest batch of trade rumors persisting for a longer period.
Although the Panthers are believed to be prepared to hold onto McCaffrey if the right offer does not emerge, the Washington Post's Jason La Canfora calls a trade before the Nov. 1 deadline a "near-certainty." McCaffrey, 26, sits fourth in the NFL in scrimmage yards (670) and has displayed good health after two injury-plagued years, re-establishing his value to some degree.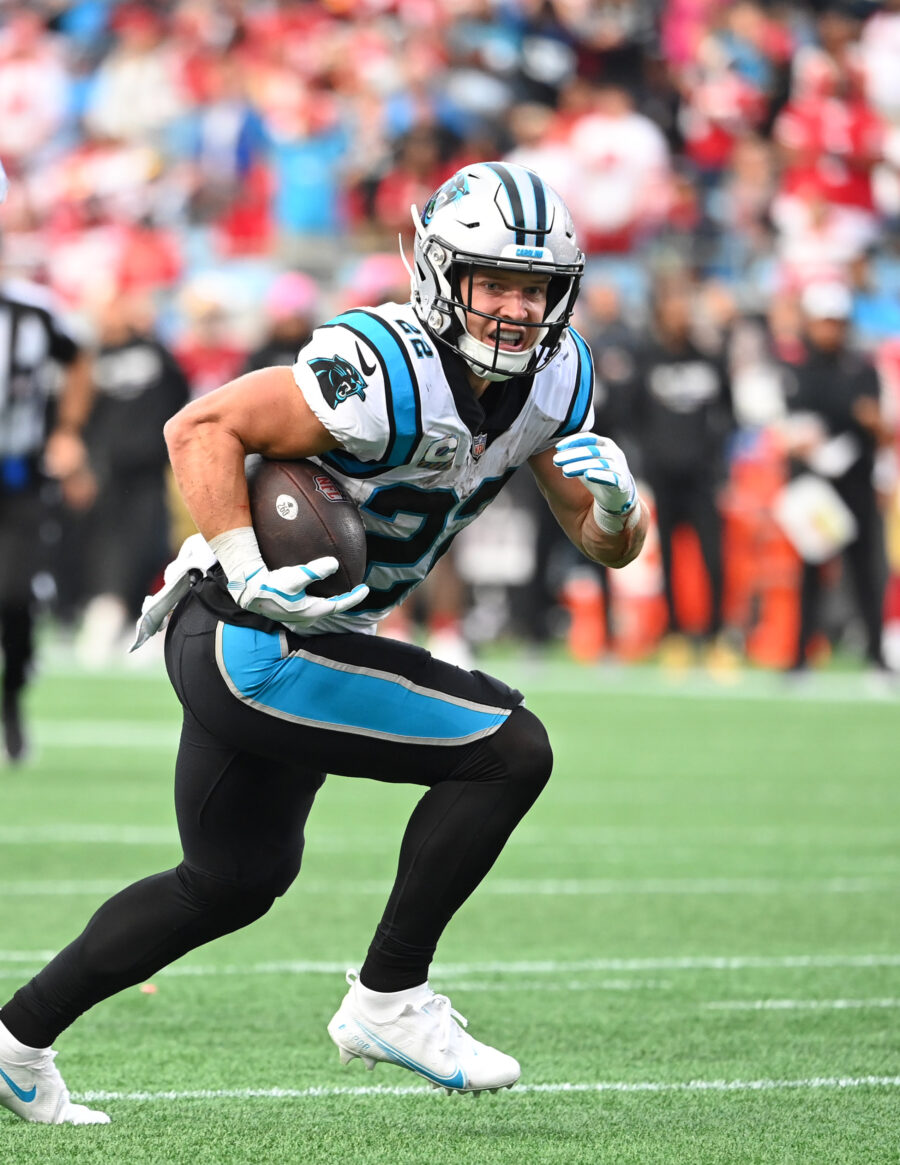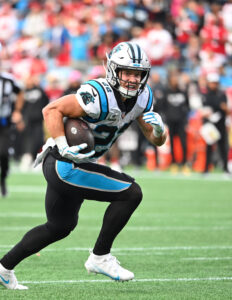 A few teams are interested in McCaffrey, including the Bills. Buffalo checked in on McCaffrey's availability this offseason, but Yahoo.com's Charles Robinson notes no offer or even a substantive discussion ensued at that point. While the Bills have slow-played this, Robinson adds they would want a courtesy call from the Panthers if the prospect of a trade becomes real in the coming days. Devin Singletary is on an expiring contract, though the team drafted potential passing-down back James Cook in this year's second round.
Other teams have followed suit, with Robinson adding this process at the check-in stage. As could be expected, the teams on the radar for McCaffrey are contenders who view a running back as a missing piece (Twitter links). The Rams have been mentioned as another suitor, and Robinson indicates the 49ers are indeed in this mix.
Initially reported as being on the CMC radar, the Broncos — McCaffrey's hometown team, after his father (Ed) played for the franchise for nine seasons — have not been mentioned as a candidate in recent days. McCaffrey would seemingly make less sense for Denver, which has lost three straight and has Javonte Williams contracted through 2024. But the Rams are involved in a strange Cam Akers situation. The 49ers have veteran backup Jeff Wilson as their starter, with Elijah Mitchell on IR.
Mitchell's concerning injury history may well be factoring into San Francisco's McCaffrey interest. Both the Rams (Jalen Ramsey, Von Miller, Dante Fowler) and 49ers (Emmanuel Sanders) have made big in-season trades under their current regimes, while the Bills — home to ex-Carolina staffers Sean McDermott and Brandon Beane, the latter being with the team for the McCaffrey draft — have been known to covet a Panther or two.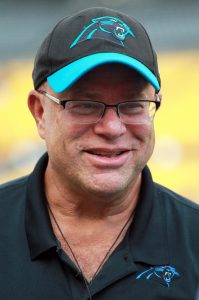 Cost-wise, the Bills might be put off by McCaffrey's post-2022 salaries. The resurgent franchise is not looking to add too much in future salary, considering the big-ticket payments atop its cap sheet, Jeremy Fowler of ESPN.com adds. McCaffrey's still-market-topping $64MM deal calls for base salaries of $11.8MM (2023 and '24) and $12MM (2025). These are nonguaranteed sums, and a team that trades for CMC now would owe barely $600K — thanks to an offseason restructure — this year. But a team that plans on having McCaffrey in 2023 and beyond would need to address those salaries.
David Tepper is believed to be pursuing the rumored unrealistic two-first-rounder price, Robinson tweets, but Fowler notes the team is aiming for a first-rounder and perhaps more. A recent report indicated the Panthers might be willing to accept a two-pick offer that includes at least one Day 2 selection, and The Athletic's Joe Person notes the Panthers would likely consider a multi-pick proposal that features a Day 2 choice (subscription required).
The Panthers waiting until the offseason to try again with a trade — assuming they do not receive a worthwhile offer in the next two weeks — could commence, but the sixth-year back's 2022 salary represents a key selling point. The team was open to unloading McCaffrey this offseason, Fowler adds, but the price point was massive (a first-round pick and a cost-controlled player). With Matt Rhule gone and the team trying to restock its draft cupboard, this could be the prime window to capitalize on McCaffrey's renewed health.
Follow @PFRumors