12:14pm: An update from Schefter confirms that McCaffrey will indeed play tonight. He received treatment throughout the week, though Schefter adds he did not partake in any contract drills during his limited practice time. It will thus be interesting to see how he holds up in game action as he tries to extend his touchdown streak while avoiding any missed games since his arrival in San Francisco.
8:56am: The 49ers will be shorthanded on offense when they take the field against the Vikings tonight, but their backfield is set to be intact. Christian McCaffrey is expected to play, reports ESPN's Adam Schefter.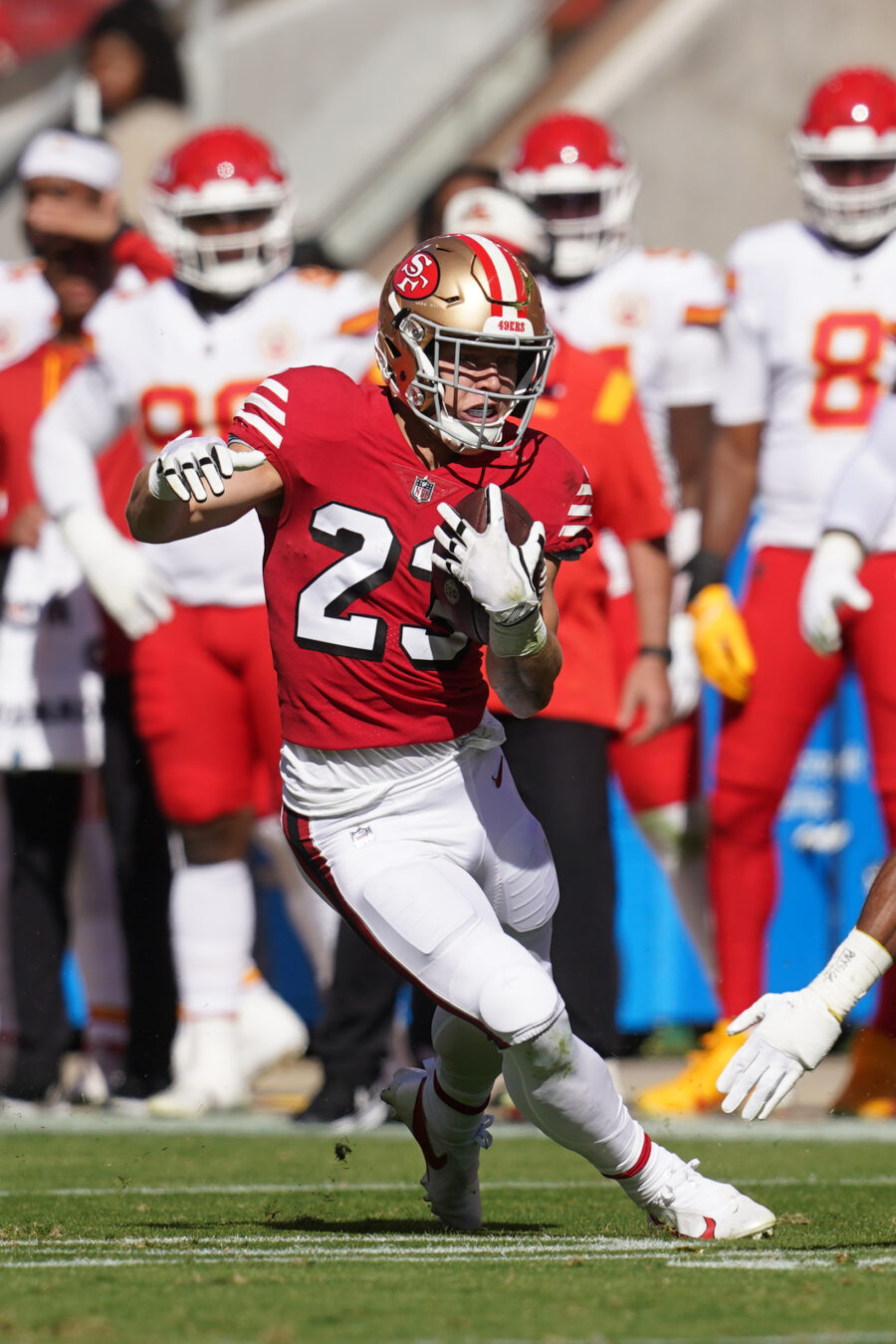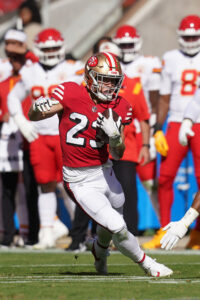 McCaffrey exited San Francisco's Week 6 loss with an oblique injury after having briefly attempted to re-enter the contest. His absence for part of the game contributed to San Francisco's season-low scoring output and an underwhelming 108 rushing yards. Especially with wideout Deebo Samuel set to miss at least the next two games, a healthy McCaffrey would be a welcomed development for San Francisco's offense.
Since being traded away by the Panthers last year, the latter has been as advertised with respect to his impact on the 49ers' efficiency on the ground and through the air. McCaffrey posted 1,210 scrimmage yards and 10 total touchdowns in just 11 games in the Bay Area after the trade, and that success continued into the start of the 2023 campaign. The 27-year-old leads the league with 553 rushing yards, and even with the injury shortening his Week 6 appearance, he was able to continue his streak of scoring at least one rushing or receiving touchdown in every contest so far.
McCaffrey did not practice on Thursday or Friday, but he logged a limited session on Saturday to clear a path to suiting up for tonight's primetime matchup. In case he is unable to play, former UDFA Jordan Mason would likely be in line to handle starting duties. The 24-year-old produced 27 yards and one touchdown on his five carries with McCaffrey out of the game, and it would be interesting to see if he could could carry over that efficiency with a full starter's workload. For now, though, it appears that won't be necessary.
In other San Francisco injury news, left tackle Trent Williams missed practice all week and is listed as doubtful for Monday's game. The 10-time Pro Bowler was able to return to last week's loss to the Browns while battling an ankle injury, but he was in a walking boot after the contest was over. That cast doubt on his ability to play tonight, and it is trending in the direction of a notable absence for the 49ers' offense as they look to rebound from their only loss of the season so far.