As they did this spring, the Panthers are receiving calls on Christian McCaffrey's potential availability. While the team is listening to offers for the former All-Pro running back, Adam Schefter of ESPN.com notes it shut down multiple inquiries recently.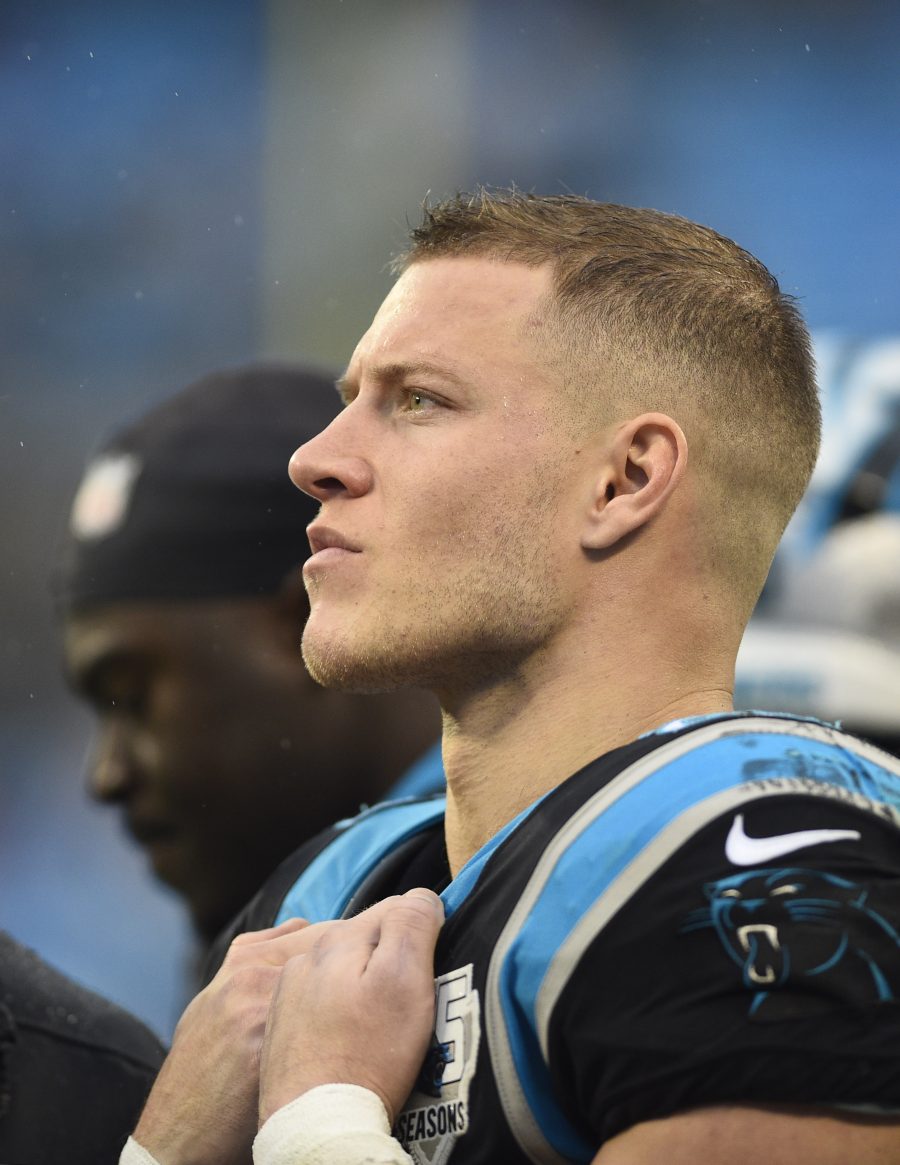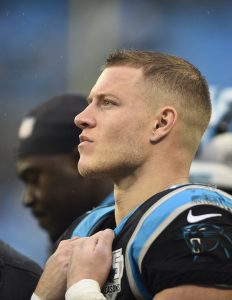 Matt Rhule's firing may or may not have spurred these calls, with Schefter adding the Panthers discussed McCaffrey with multiple teams last week. Carolina rebuffed two teams on CMC at that point and is not planning to accept a below-market trade just to move the sixth-year back, Schefter adds. But McCaffrey trade buzz has been building over the past several days.
The Panthers have received "many calls" on players in the wake of Rhule's firing, Ian Rapoport of NFL.com reports, but McCaffrey has generated the most interest. CMC is tied to the four-year, $64MM extension he signed back in April 2020. It will take an "overwhelming" return to convince Carolina to move on from its longtime running back, Rapoport adds. This reminds of the team's ask when McCaffrey's name came up in trades in March. The Panthers wanted a first-round pick and a player on a manageable deal at that point.
McCaffrey profiles as perhaps the Panthers' most interesting trade candidate, due to his profile and the unlikelihood the Panthers part ways with Brian Burns or D.J. Moore. While the latter duo look like longer-term Panthers cogs, due to age an positional value, McCaffrey is still just 26. And he has played in each of Carolina's five games this season, temporarily minimizing concerns about his extensive injury past. Moore indeed is being viewed as untradeable, Rapoport adds, with the recently extended wideout being considered a big part of the franchise's future. Carolina is also resistant to move pieces off its rebuilt offensive line, per Rapoport.
Burns and defensive tackle Derrick Brown are not believed to be on the table, Schefter adds (on Twitter). Teams are understandably interested in both young D-linemen, but each makes sense as a player the Panthers want to build around beyond 2022. The franchise has a different stance on Robbie Anderson, whom Rapoport and Schefter identify as a player who could be had in a trade. Conversations have occurred on Anderson, per Schefter.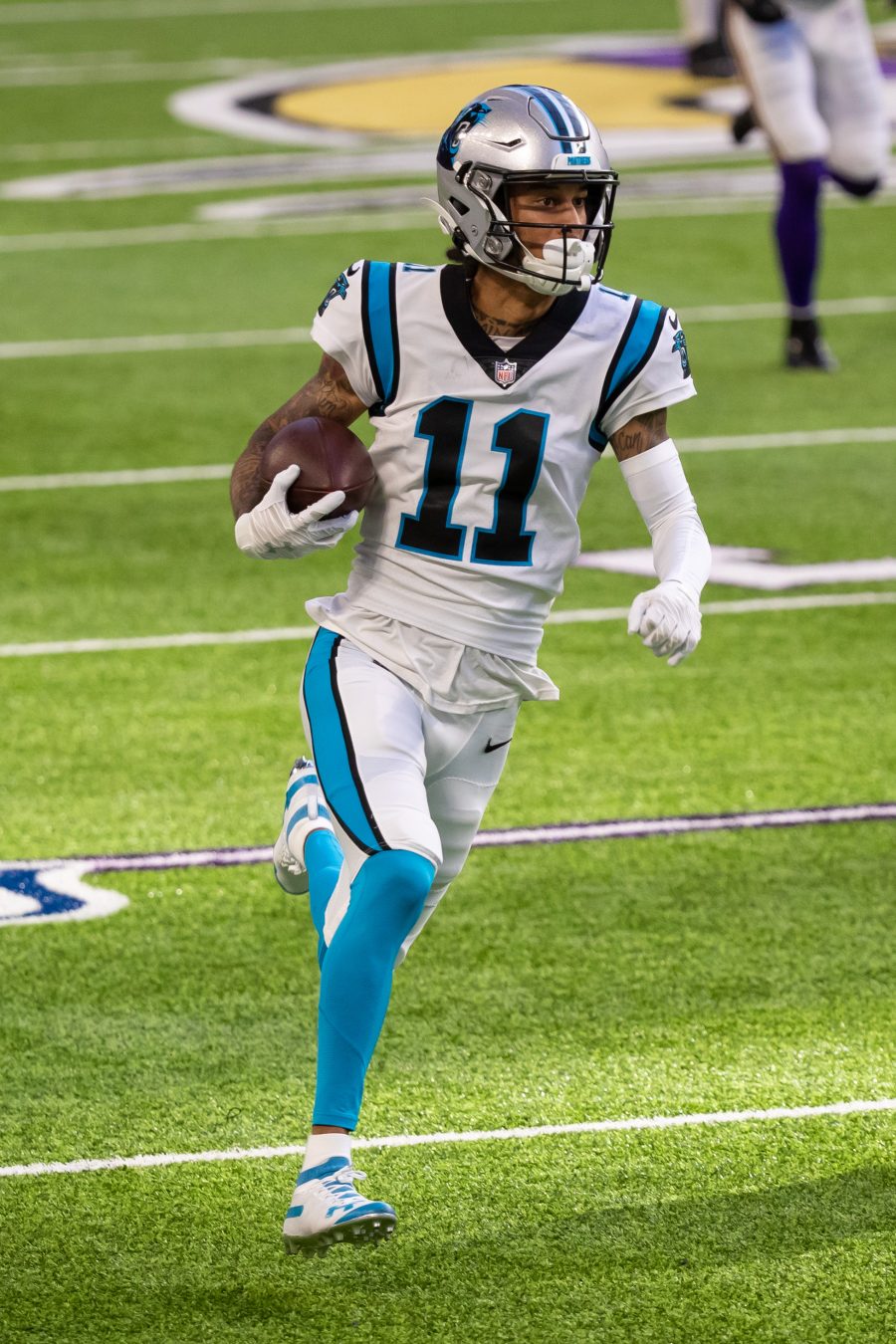 Anderson, one of the many Temple alums who joined the team during Rhule's tenure, has underwhelmed since a strong 2020 Carolina debut. Still, the ex-Jet deep threat posted a 95-catch, 1,096-yard season in 2020, enticing the Panthers to extend him. Anderson is signed through the 2023 season, via the two-year, $29.5MM extension he signed in 2021.
The former UDFA, who is going through his age-29 season, is tied to just a $1MM base salary this year. Carolina restructured Anderson's contract this offseason. The deal calls for a nonguaranteed $8.8MM salary in 2023. The restructure could make Anderson, his recent struggles (albeit with a bottom-end quarterback situation) notwithstanding, an interesting trade chip. Anderson, who totaled just 519 yards in 2021 despite playing 17 games, has 13 receptions for 206 yards this year. Anderson came up in trade talks with the Patriots this offseason, but New England moved on with a DeVante Parker swap.
McCaffrey, whose deal runs through 2025, has appeared on Carolina's injury report multiple times but has not run into the kind of trouble he experienced over the past two years. Multiple leg injuries led to McCaffrey missing 23 games since 2020, weakening Carolina's Rhule-era offense. He has amassed 512 scrimmage yards and scored three touchdowns this season.
No guaranteed money remains on McCaffrey's deal beyond 2022, and thanks to a 2022 restructure, he is also down to a league-minimum salary this season. The second-generation NFLer is due $11.8MM in 2023 and '24, however, and $12MM in 2025. It would cost the Panthers $7.6MM in dead money if they dealt McCaffrey before the Nov. 1 deadline.
Follow @PFRumors