After the 2022 offseason produced 10 new head coaches, this one brought a step back in terms of turnover. Five teams changed HCs, though each conducted thorough searches — four of them lasting until at least January 31.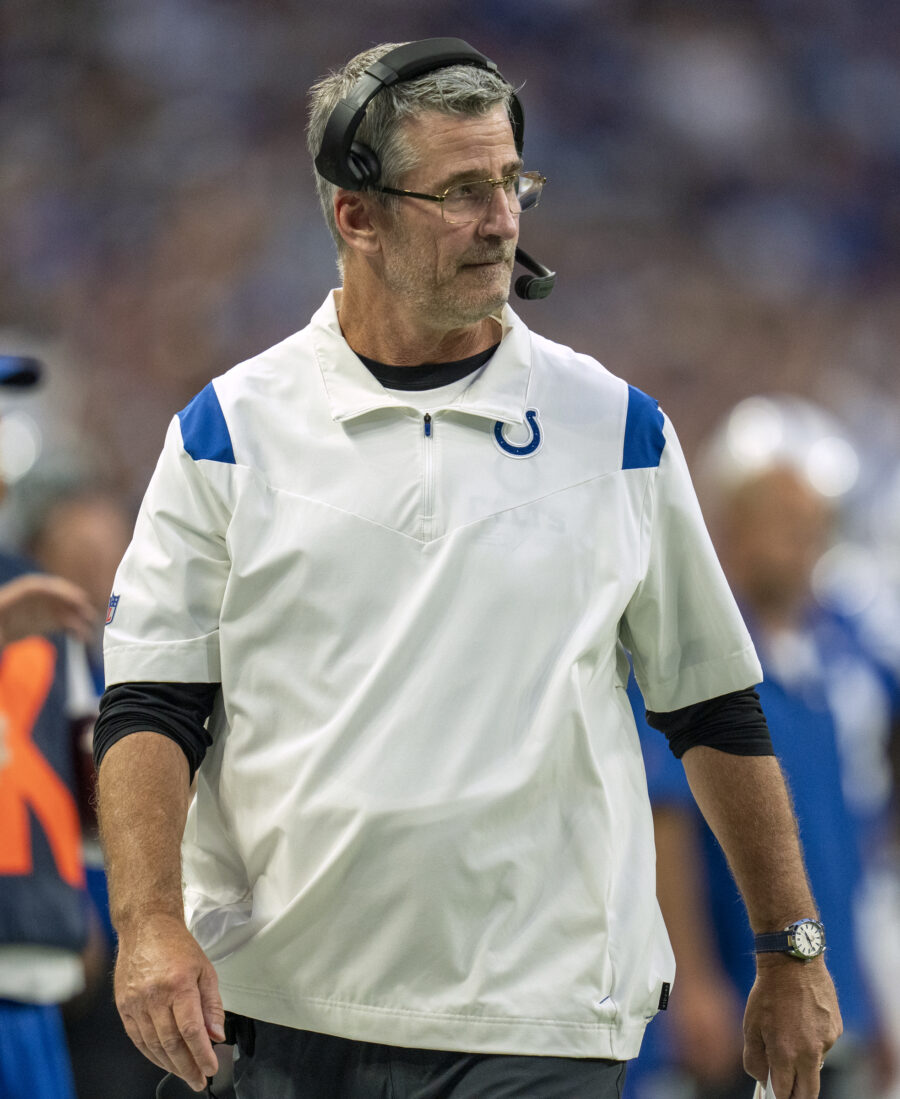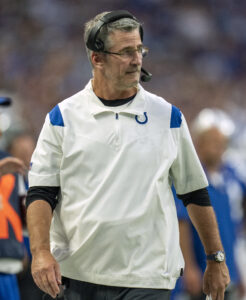 The Colts and Cardinals hired their HCs after Super Bowl LVII, plucking the Eagles' offensive and defensive coordinators (Shane Steichen, Jonathan Gannon). The Cardinals were hit with a tampering penalty regarding their Gannon search. Conducting their second HC search in two years, the Broncos saw multiple candidates drop out of the running. But Denver's new ownership group convinced Sean Payton to step out of the FOX studio and back onto the sidelines after just one season away. The Panthers made this year's first hire (Frank Reich), while the Texans — running their third HC search in three years — finalized an agreement with DeMeco Ryans minutes after the Payton news broke.
Only one of last year's top 10 longest-tenured HCs lost his job. A turbulent Colts year led to Reich being fired barely a year after he signed an extension. During a rather eventful stretch, Jim Irsay said he reluctantly extended Reich in 2021. The Colts passed on giving interim HC Jeff Saturday the full-time position, despite Irsay previously indicating he hoped the former center would transition to that role. Reich landed on his feet, and after losing Andrew Luck to a shocking retirement just before his second Colts season, the well-regarded play-caller now has another No. 1 pick (Bryce Young) to mentor.
After considering a Rams exit, Sean McVay recommitted to the team and is overseeing a reshaped roster. Andy Reid also sidestepped retirement rumors, staying on with the Chiefs after his second Super Bowl win. This will be Reid's 25th season as an NFL head coach.
Here is how the 32 HC jobs look for the 2023 season:
Bill Belichick (New England Patriots): January 27, 2000
Mike Tomlin (Pittsburgh Steelers): January 27, 2007; extended through 2024
John Harbaugh (Baltimore Ravens): January 19, 2008; extended through 2025
Pete Carroll (Seattle Seahawks): January 9, 2010; extended through 2025
Andy Reid (Kansas City Chiefs): January 4, 2013; extended through 2025
Sean McDermott (Buffalo Bills): January 11, 2017; extended through 2027
Sean McVay (Los Angeles Rams): January 12, 2017; extended through 2023
Kyle Shanahan (San Francisco 49ers): February 6, 2017; extended through 2025
Mike Vrabel (Tennessee Titans): January 20, 2018; signed extension in February 2022
Matt LaFleur (Green Bay Packers): January 8, 2019: signed extension in July 2022
Zac Taylor (Cincinnati Bengals): February 4, 2019; extended through 2026
Ron Rivera (Washington Commanders): January 1, 2020
Mike McCarthy (Dallas Cowboys): January 7, 2020
Kevin Stefanski (Cleveland Browns): January 13, 2020
Robert Saleh (New York Jets): January 15, 2021
Arthur Smith (Atlanta Falcons): January 15, 2021
Brandon Staley (Los Angeles Chargers): January 17, 2021
Dan Campbell (Detroit Lions): January 20, 2021
Nick Sirianni (Philadelphia Eagles): January 21, 2021
Matt Eberflus (Chicago Bears): January 27, 2022
Brian Daboll (New York Giants): January 28, 2022
Josh McDaniels (Las Vegas Raiders): January 30, 2022
Kevin O'Connell (Minnesota Vikings): February 2, 2022
Doug Pederson (Jacksonville Jaguars): February 3, 2022
Mike McDaniel (Miami Dolphins): February 6, 2022
Dennis Allen (New Orleans Saints): February 7, 2022
Todd Bowles (Tampa Bay Buccaneers): March 30, 2022
Frank Reich (Carolina Panthers): January 26, 2023
Sean Payton (Denver Broncos): January 31, 2023
DeMeco Ryans (Houston Texans): January 31, 2023
Shane Steichen (Indianapolis Colts): February 14, 2023
Jonathan Gannon (Arizona Cardinals): February 14, 2023