The 2023 offseason has seen a number of changes so far for the Rams, but one constant will be head coach Sean McVay remaining on the sidelines in his current post. After consecutive years of his future being in doubt, the 37-year-old spoke on staying committed to Los Angeles for the foreseeable future.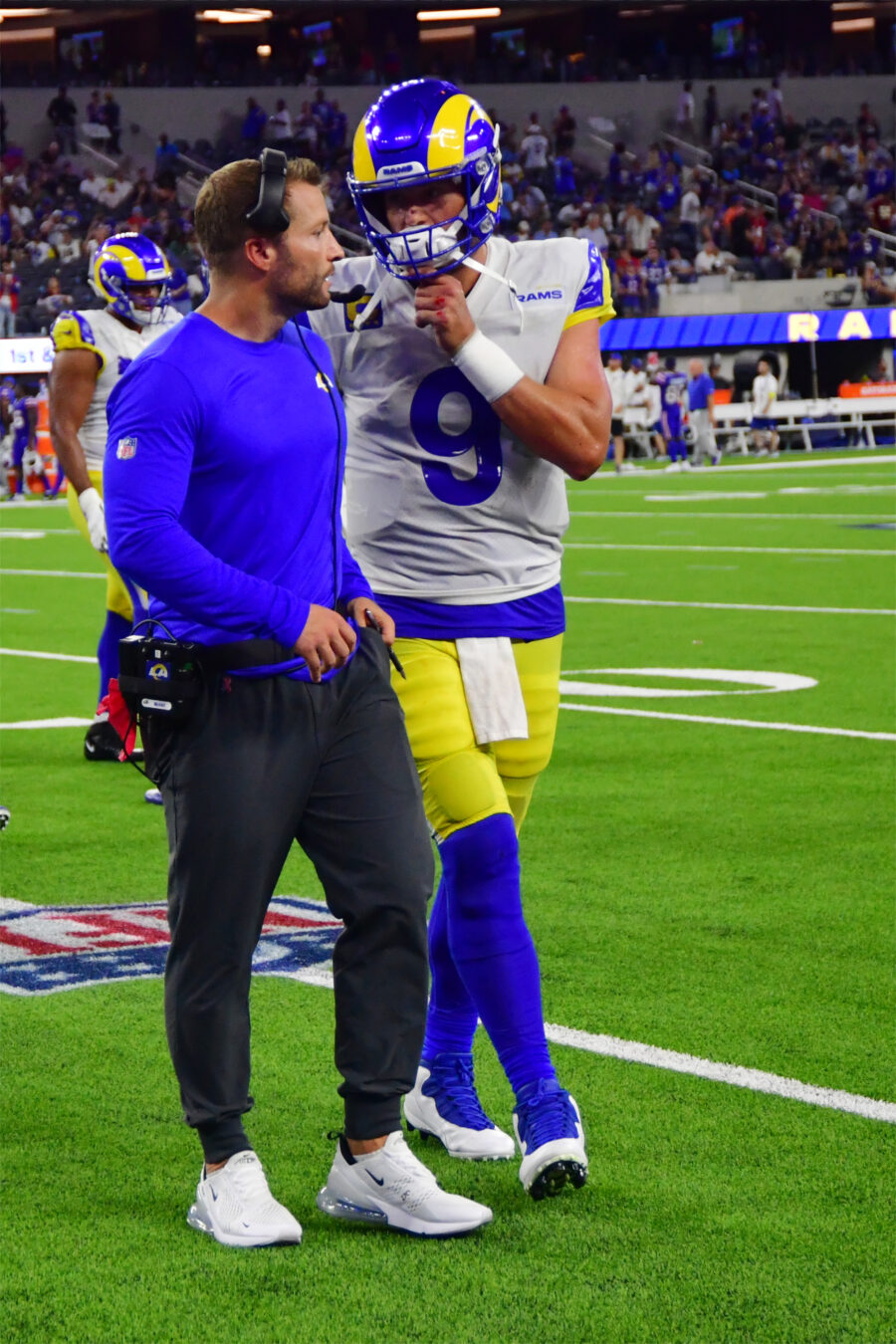 McVay drew considerable interest from TV networks in each of the past two offseasons, with the decorated coach having dealt with a wide range of different issues recently. The Rams won Super Bowl LVI, but their title defense included a myriad of injuries and a 5-12 season. He took time away to contemplate his future this winter, but ultimately decided to extend his tenure to a seventh season at the helm. A repeat of the recent uncertainty surrounding his intentions is something he is now looking to avoid.
"What I didn't want to do was make a decision that it comes up every year," McVay said, via USA Today's Tyler Dragon. "You want to make sure you're making a decision that's in alignment for years to come and not an every year type of deal… There are a lot of people you feel a great deal of responsibility to do right by them and to do a great job within the framework of your responsibilities. I'm really committed to not having this become a story every single year."
McVay owns a .612 regular season winning percentage and has a pair of Super Bowl appearances on his resume. That success is expected to be replaced by a transition period for the franchise, though, following their aggressive moves in recent years. General manager Les Snead recently spoke about the "remodeling" the team is undergoing, with quarterback Matthew Stafford, receiver Cooper Kupp and defensive tackle Aaron Donald named as the only veterans deemed to be untouchable for potential trades.
Those three players, along with Snead and McVay, each signed new deals last offseason. The latter faces the tall order of helping the team return to its past success under his guidance, but he has now publicly confirmed that his place will remain the sidelines for years to come.
"There was never a doubt whether you wanted to coach again," he added. "It's really just are you gonna be able to have the appropriate perspective to be the best version of yourself for the players and coaches. "I feel confident that can exist moving forward."
Follow @PFRumors