It came out yesterday that DeAndre Hopkins will miss more than a third of the 2022 season due to a violation of the NFL's PED policy. As Sports Illustrated's Albert Breer writes, his return from suspension will play a large role in affecting his future with the Cardinals beyond the coming campaign.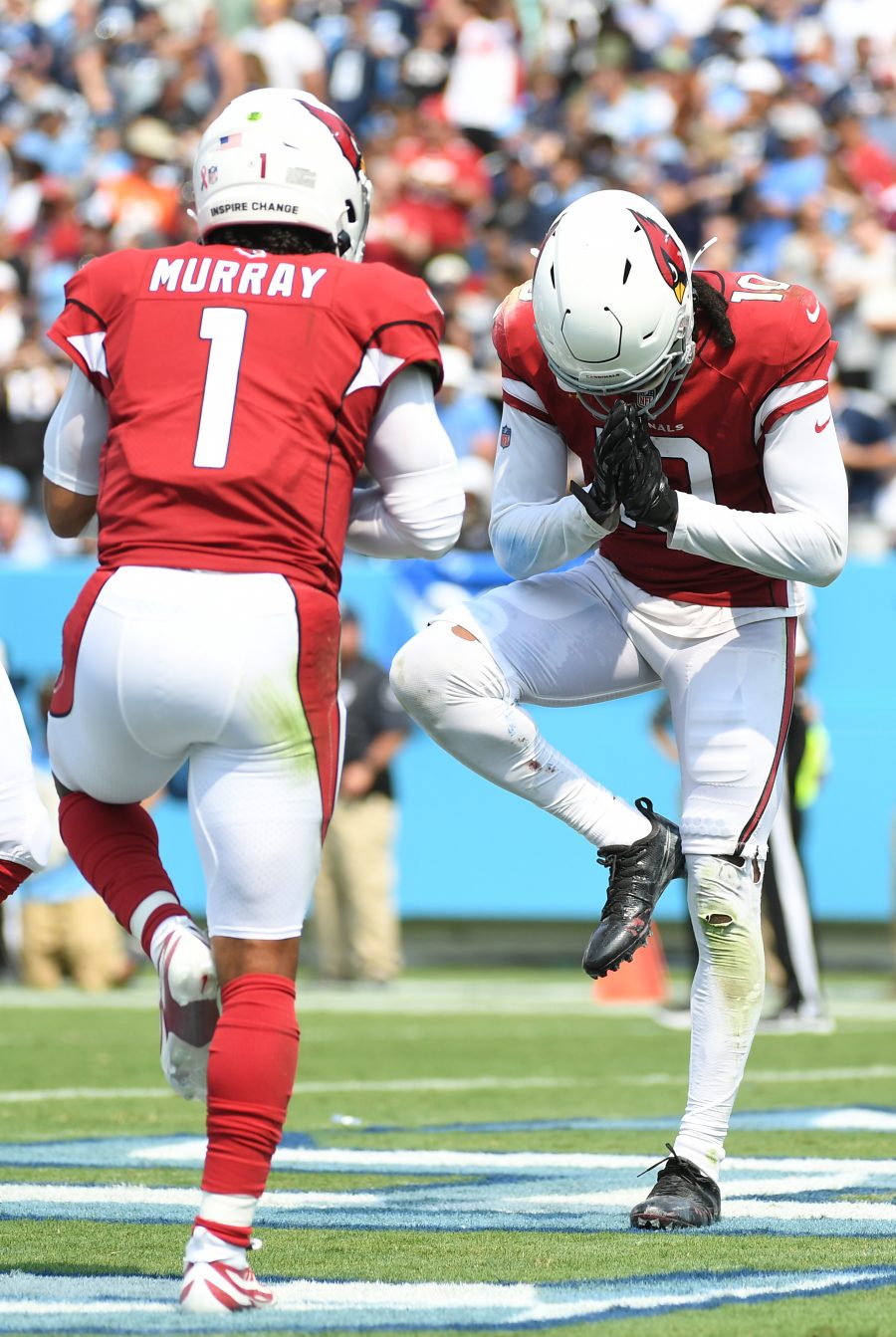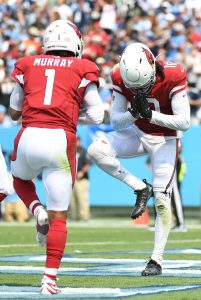 [RELATED: Hopkins Suspended Six Games For PED Violation]
The 29-year-old was everything the Cardinals would have asked for in his first year after being traded by the Texans. He put up his third-highest career total in terms of receiving yards with 1,407, adding six touchdowns on 115 receptions. Part of the reason he was able to do that was the fact that he was available for the entire season. As of the beginning of the 2021 campaign, Hopkins had missed only two games in his career.
That changed last year, though. He missed a combined total of seven contests in the regular season, as well as the team's playoff loss to the Rams. His absence down the stretch was caused by a torn MCL, and had a dramatic impact on the team's offense. The suspension means that, by the time Hopkins his eligible to return, he will have been sidelined for 14 of Arizona's 16 most recent games.
Breer confirms that, as many expected, the knowledge of Hopkins' impending suspension contributed to "the Cardinals' pursuit of, and eventual trade for" Marquise Brown. More importantly, though, Breer also notes the financial ramifications of keeping Hopkins beginning in 2023. At that point, his salary is scheduled to jump from $6.65MM to just under $19.5MM, while his cap hit will spike to over $30MM. The 2024 season would, as his contract is currently structured, be similarly expensive.
Between that, and the uncertainty which will surround the five-time Pro Bowler regarding his recovery, Breer writes that "how the back end of 2022 goes for him could go a long way to determining where his career goes thereafter". That statement would have been much more surprising 24 hours ago, but now, the degree to which it could hold true will be a storyline worth watching throughout the year.
Follow @PFRumors