The Eagles and Cardinals have settled a tampering investigation involving the hiring of Jonathan Gannon, according to ESPN's Adam Schefter (via Twitter). The former Eagles defensive coordinator was hired to be the Cardinals head coach earlier this offseason.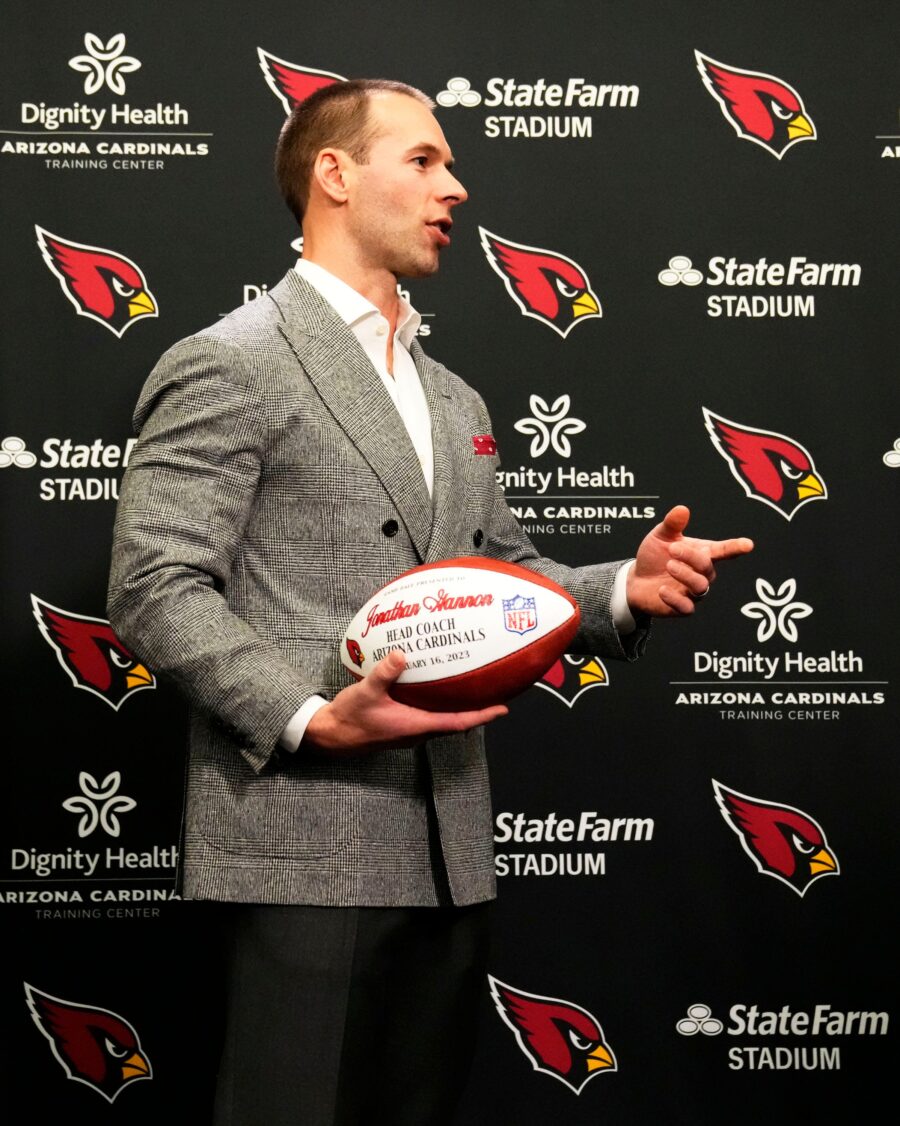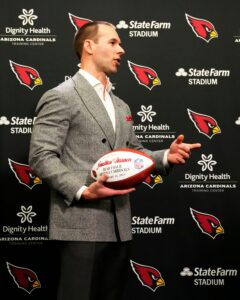 As part of the settlement, Philadelphia will receive the No. 66 pick in the draft. The Cardinals will receive pick No. 94 and a 2024 fifth-round pick.
The two teams released a statement regarding the settlement (via NFL Network's Ian Rapoport on Twitter):
"The Arizona Cardinals and Philadelphia Eagles have agreed on the settlement of an issue concerning an instance of impermissible contact by Arizona during its head coaching search this past January.
"The Cardinals self-reported to the National Football League that General Manager Monti Ossenfort had a phone conversation with then-Eagles defensive coordinator Jonathan Gannon in the days following the NFC Championship Game, a period during which contact is not permitted under the League's Anti-Tampering Policy.
"To resolve the matter between the two clubs, the Cardinals and Eagles have agreed to swap third round picks in the 2023 NFL Draft and the Cardinals receive Philadelphia's fifth-round selection in 2024."
The NFL has very specific guidelines when it comes to interviews for coaches who are still in the playoff hunt. There's a brief period at the beginning of the playoffs where the Cardinals could have approached Gannon, and they also wouldn't have faced consequences had they first talked with the former defensive coordinator following Philly's Super Bowl loss.
A league source told Josina Anderson that the Cardinals were not initially truthful about their pursuit of Gannon, presumably resulting in an investigation (Twitter link). Ultimately, the Eagles managed to move up about 30 picks in the third round of the draft. Based on the popular trade chart, this means the two organizations basically equated Gannon's value to a fourth-round pick.
Follow @PFRumors