Among the many moves made this offseason by the Rams was a re-working of Aaron Donald's contract. No new years were added to his existing pact, but the future Hall of Famer received a record-setting raise in the process.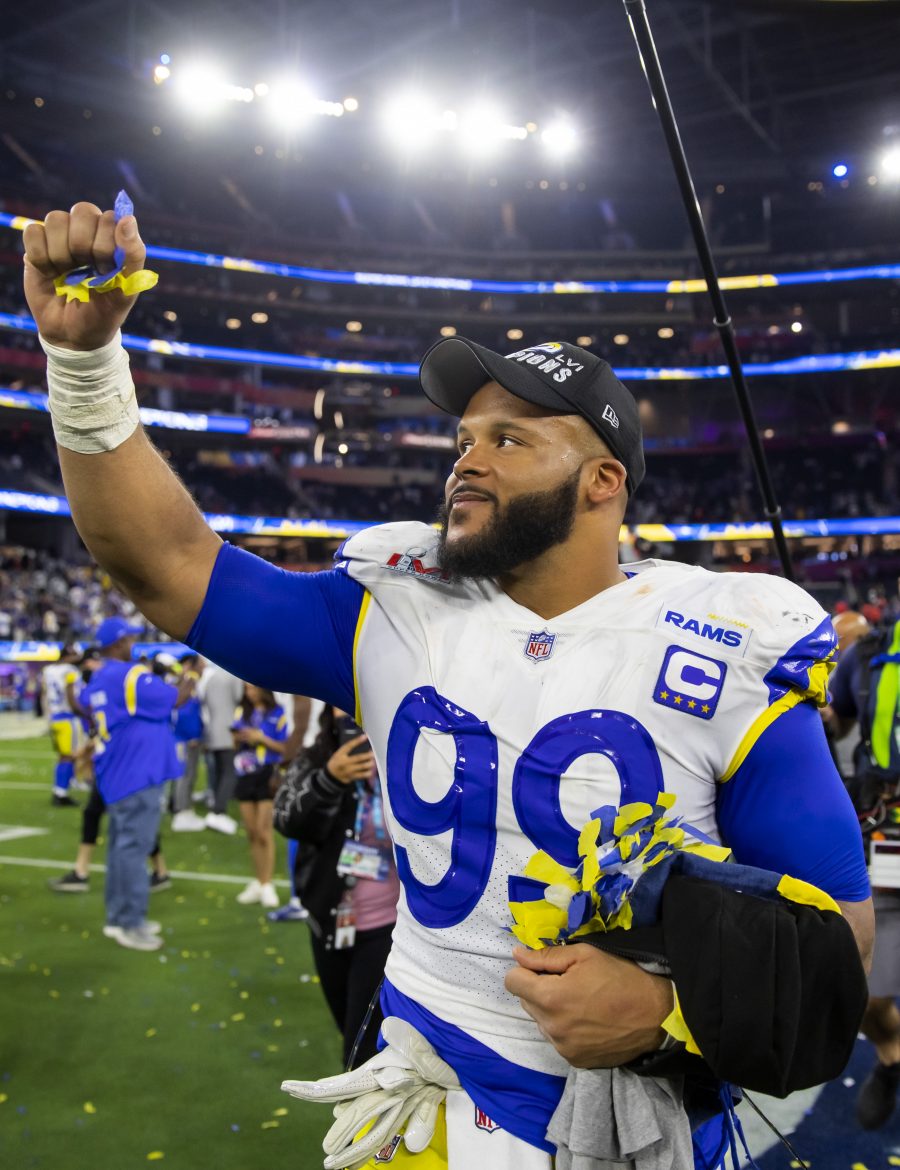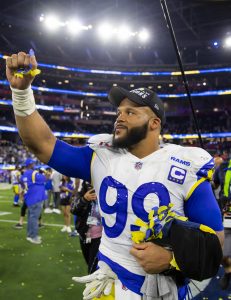 That provided more clarity on Donald's immediate playing future – something which was in question especially after the Rams won the Super Bowl, and has been speculated on in conjunction with that of head coach Sean McVay. Recent comments from the d-lineman confirm that their football fates are in fact intertwined.
When asked if he still would have played in 2022 had McVay stepped aside in favor of a broadcasting role, Donald said (via NFL.com's Bobby Kownack), "not at all. I told Sean when he first got here. We came up with some things early and I first told him as long as he's the head coach here, I want to continue to build my legacy with him. As long as he's here and I got the ability to still play at a high level, I'm going to be here."
McVay will coach for at least the upcoming season, though progress is being made on an extension which will keep him in the fold for several years beyond that. The end of his Rams tenure could very easily be the end of Donald's as well, though, as he also said, "when [McVay's] gone and it's all said and done, that probably will be when I'm hanging it up, too."
Donald, 31, is under contract for another two years, but he has hardly slowed down with age. Now the league's highest-paid non-QB under his new deal, he is set to earn $95MM over that term. McVay is likewise in line for a raise when his extension is finalized, setting the pair up to continue the success they have enjoyed together. How long they will remain in their current positions will be a consistent storyline in the short- and medium-term future.
Follow @PFRumors