NOVEMBER 6: Akers will be active for the Rams' Week 9 matchup against the Bucs, per Adam Schefter of ESPN.com (Twitter link).
NOVEMBER 3: Steadily improving after an unusual blip, the Rams-Cam Akers relationship will now include the running back returning to practice. Akers will suit up for the Rams at their Thursday workout, Tom Pelissero of NFL.com tweets.
This news comes a day after Pelissero indicated the team turned down multiple trade offers for the third-year back. Those offers likely did not include much in draft compensation, as Sean McVay had said a trade was the likely outcome here. The Rams tried to unload Akers at the deadline, but the former second-round pick appears somewhat close to suiting up for the team again.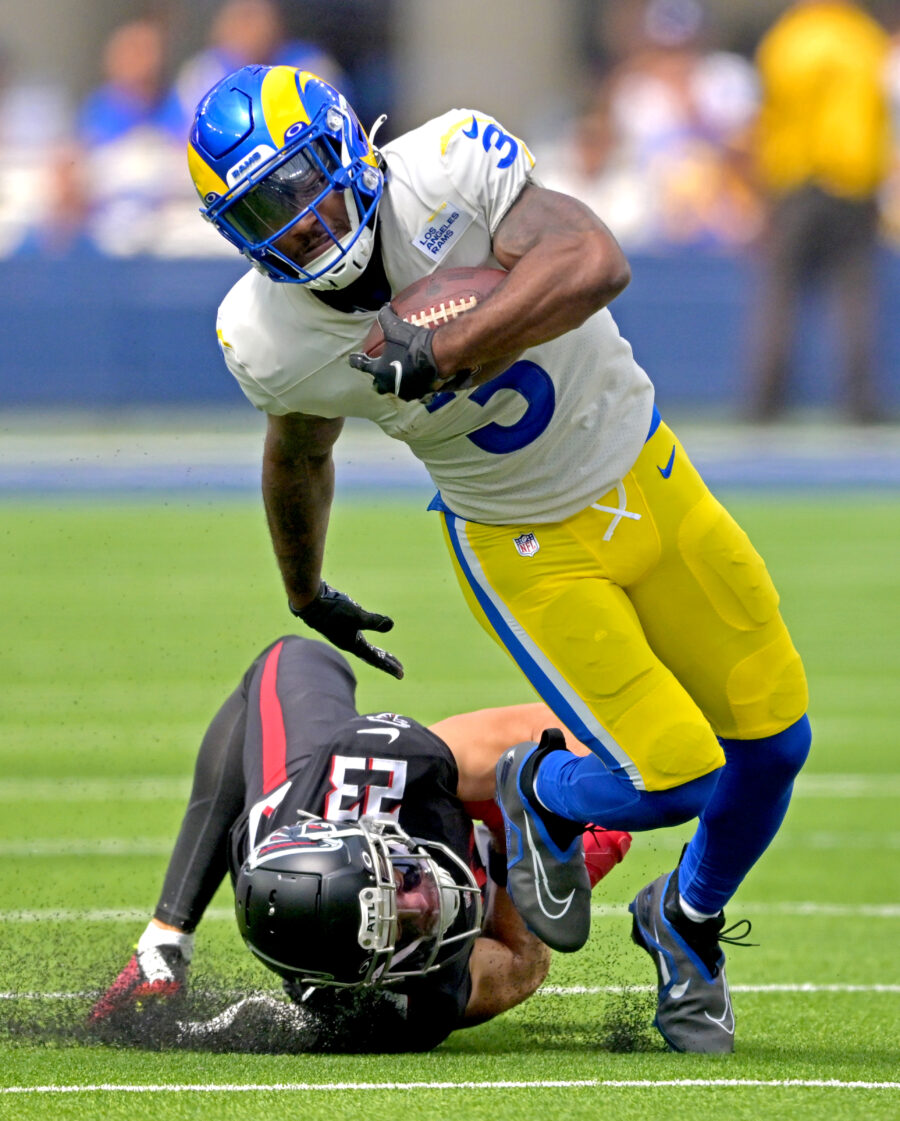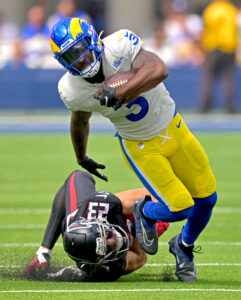 Akers and McVay had "a good talk" following the Rams' decision not to trade their former starting back, Pelissero adds (on Twitter). The prospect of Akers playing against the Buccaneers on Sunday looks to be in play. Akers, who came to disagree with McVay and Co. to set up this odd hiatus, has missed the Rams' past two games.
While the recent good vibes here could signal a thawing, McVay also did not rule out the possibility of a release. And Mike Florio of Pro Football Talk notes the Rams were the ones rebuffed in trade overtures, rather than being the team turning proposals down. The Rams are believed to have included Akers in their Christian McCaffrey and Brian Burns proposals. It seems fair to assume they pitched him to non-Panthers teams as well.
Akers missed multiple practices leading up to Week 6, and the Rams said personal reasons were behind the absences. But reports soon revealed the Akers-McVay rift, leading to a likelihood of Akers being done with the defending Super Bowl champions. McVay soon said the Rams were trying to move the Florida State alum, and that effort continued up to Tuesday's trade deadline. With nothing materializing, Akers is short on options to resume his playing career. The Rams cannot trade him again until the start of the 2023 league year.
This is obviously a key development for the Rams, who have not received consistent offensive production from anyone not named Cooper Kupp this season. But they have also not seen Akers display the form he showed before a July 2021 Achilles tear. Akers returned from that severe setback in January and played in all four Rams playoff games. His playoff yards-per-carry average: 2.6. His 2022 YPC figure (3.0) falls in line with that low-level number, inviting concern about Akers' abilities going forward.
As a rookie in 2020, Akers broke through late in the season and became Los Angeles' top back. He ripped off a 171-yard performance in his first career start — against the Patriots that December — and then added 131 on the ground in the Rams' playoff win over the Seahawks. Unless Akers returns closer to that form, his re-emergence may not move the needle much for the Rams' 31st-ranked rushing attack.
Los Angeles has used a few backs in Akers' absence, with Darrell Henderson seeing Malcolm Brown and rookie UDFA Ronnie Rivers cut into his role. It will be interesting to see how much the Rams use Akers, whose rookie contract runs through 2023, going forward.