SEPTEMBER 21: For the conditions to be met, Akers must combine for 500 yards from scrimmage with the Vikings, NFL.com's Ian Rapoport tweets. In Akers' two healthy seasons, he has hit 748 and 903 scrimmage yards, respectively.
SEPTEMBER 20: The off-and-on Rams-Cam Akers drama will come to an end Wednesday. The Rams found a taker for Akers, per NFL.com's Tom Pelissero, who reports the Vikings will acquire the fourth-year running back.
Minnesota and Los Angeles will swap late-round 2026 draft choices, Pelissero adds. Given Akers' inconsistent history, it was always unlikely the Rams would obtain much for him. But the Vikings will take a flier on the former second-round pick.
The Vikings will send Los Angeles a conditional sixth-round pick in 2026. In exchange, the Rams will send Minnesota Akers and a 2026 conditional seventh-rounder, ESPN's Adam Schefter tweets. Terms on the conditions of each pick have not yet been released, but with nearly three full seasons in between now and then, there are a vast number of possibilities for what might alter these picks.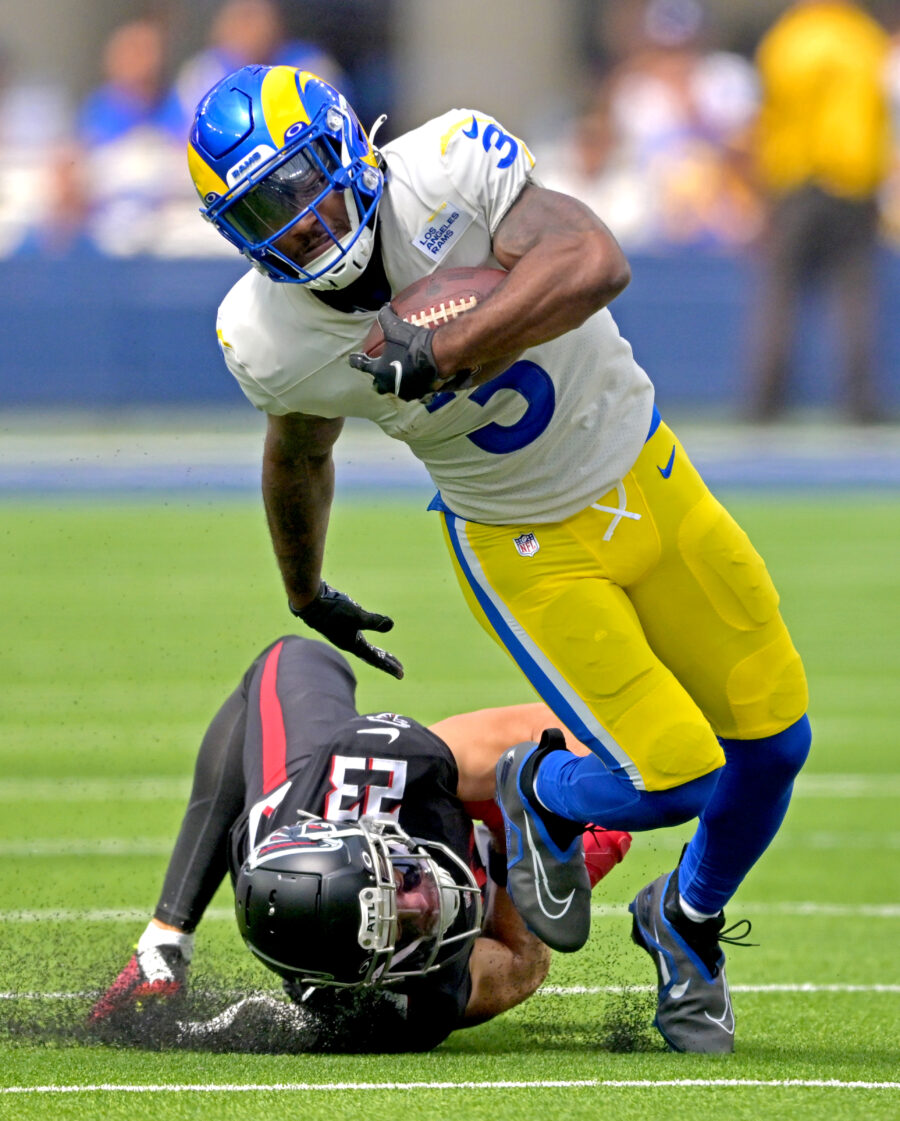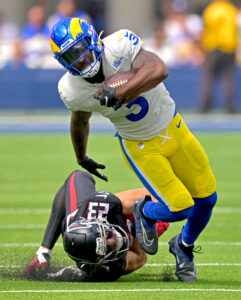 For an in-season trade, this presents the opportunity for a smooth Akers transition. Kevin O'Connell served as the Rams' offensive coordinator during Akers' first two NFL seasons, and Vikings OC Wes Phillips was also in L.A. during that span. Akers will join a Vikings backfield transitioning from Dalvin Cook's six-year tenure, leaving the Rams with their now-Kyren Williams-fronted setup behind Matthew Stafford.
The tumultuous Rams-Akers relationship reached the point of no return Sunday, when the team deactivated the former starter for its Week 2 game. Akers, 24, expressed confusion at the move, but he and Sean McVay had not seen eye to eye for periods over the past year. McVay indicated a trade was likely.
Despite opening each of the past two Rams seasons as the starting running back, Akers found himself a healthy scratch each year. Los Angeles scratched Akers for Week 6 last season, as trade rumors swirled. While the team held onto Akers after negotiating with teams ahead of last year's trade deadline, the Vikings are now responsible for the last year of his rookie deal.
It does not appear the Rams would have settled for his level of trade compensation last year, when they rejected trade offers, but the minimal return points to the Rams being prepared to accept just about anything to end this relationship. The Browns, Buccaneers, Raiders and Ravens were mentioned as interested parties. The Browns took themselves out of the running Wednesday morning, when they reunited with Kareem Hunt. Although McVay disciples are in HC posts elsewhere — Matt LaFleur, Brandon Staley, Zac Taylor — the Vikings make the most sense from a familiarity standpoint due to O'Connell having coached Akers as OC.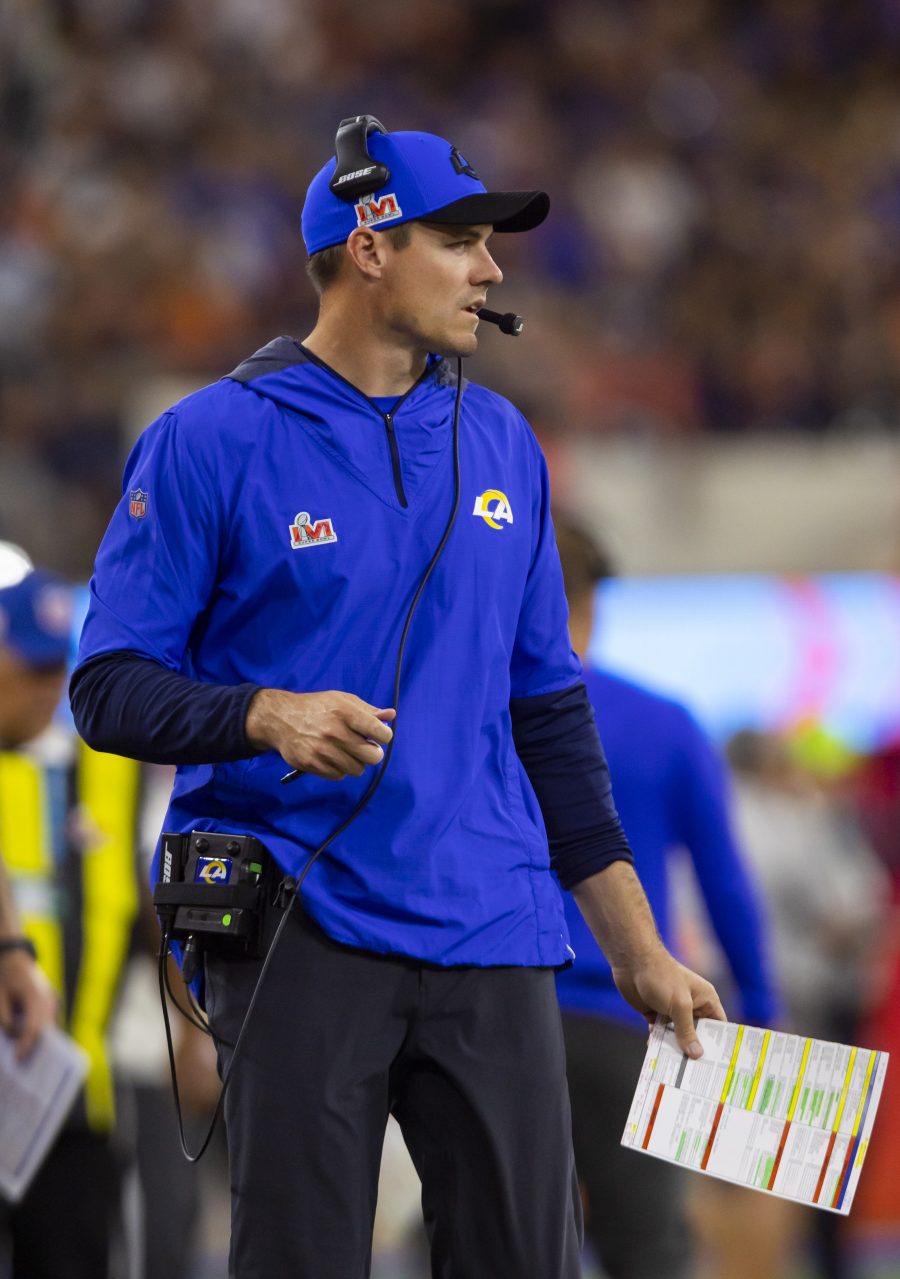 While 2026 late-round draft choices effectively indicate how little trade value Akers brought, he has produced promising stretches during an inconsistent career. The Rams turned to the Florida State product late in the 2020 season, and the then-rookie ripped off a 171-yard showing against the Patriots. Akers then amassed 131 rushing yards to help the Rams upset the Seahawks in the 2020 wild-card round. After last year's spate of hiccups, Akers regrouped to close the season with three straight 100-yard performances. While seldom used as a receiver, Akers has enjoyed productive periods as a ball-carrier.
Of course, Akers also suffered an Achilles tear in July 2021. This prompted the Rams to trade for Sony Michel. While Akers made a surprising return in time for Week 18 and suited up for the Rams in the playoffs, he did not regain his previous form. As the Rams' O-line deteriorated last season, Akers struggled, leading to the disagreement with McVay. He opened this year with a wildly ineffective 22-carry, 29-yard showing in Seattle, ceding the key backfield touches to Williams, a 2022 fifth-round pick who has seized command for the retooling Rams.
The Vikings turned to longtime Cook backup Alexander Mattison this offseason, opting not to bring in another veteran to supplement the career-long RB2. Mattison, 25, is off to a slow start. The fifth-year back is averaging 3.3 yards per carry; in Week 2, he lost a fumble in what turned out to be a one-score loss to the Eagles. Overall, Minnesota has gained an NFL-low 69 rushing yards. Mattison should still be expected to lead the way in Minnesota, but Akers represents competition. The Vikes roster 2022 fifth-rounder Ty Chandler and late-summer pickup Myles Gaskin behind Mattison.
Follow @PFRumors