9:52am: A deal is in place, Cabot reports. The Browns are bringing Hunt back on a one-year contract worth up to $4MM, ESPN.com's Adam Schefter tweets. Hunt, who spent the past four seasons with his hometown team, will be asked to help fill the void Chubb's injury has created.
9:12am: Kareem Hunt's six-month stay in free agency may be winding down. Nick Chubb's gruesome injury led to the Browns surveying options, and after they brought their former 1-B back in for a visit, a deal appears close.
The Browns and Hunt are moving toward an agreement, Mary Kay Cabot of cleveland.com reports. A deal is expected to come together today. This would take one of the highest-profile free agents off the market and give the Browns an accomplished back who has extensive experience in Kevin Stefanski's system. The parties have not crossed the goal line on this deal yet, but NFL.com's Ian Rapoport indicates it should be done by the Browns' Wednesday practice.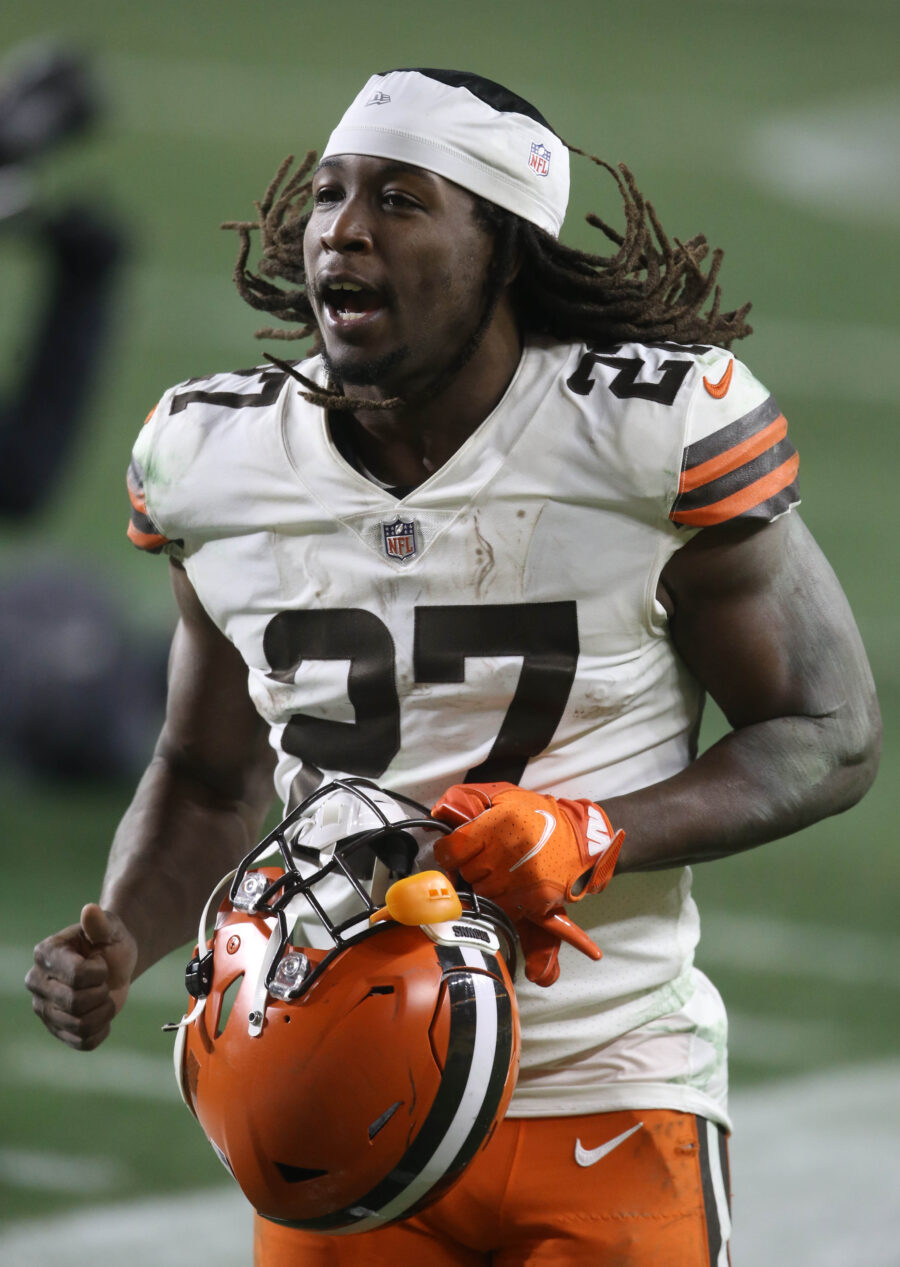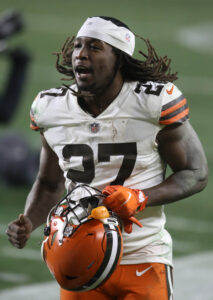 Cleveland has looked into Cam Akers, who looks to again be on the outs in Los Angeles, and Trey Sermon. But the latter signed with Indianapolis' practice squad Tuesday. Hunt, 28, has always represented the simplest solution. The Browns gave the former Chiefs draftee a second chance via a 2019 agreement, after Hunt was caught on video assaulting a woman at a Cleveland hotel in 2018, and used him frequently as an overqualified Chubb backup. Hunt signed a two-year, $12MM extension in 2020 and played a key role in the Browns ended a near-two-decade playoff drought that season.
Of course, Hunt's past two seasons have not gone as planned. Multiple injuries slowed him in 2021, an eight-game season for the former rushing champion, and he did not re-establish quality form last year. Hunt averaged 3.8 yards per carry — by far a career-low mark — and ranked miles behind Chubb in Next Gen Stats' rushing yards over expected metric, with the starter at an NFL-best 284 and backup at minus-10. The Browns still prioritized Hunt at multiple junctures last year, refusing to accommodate a summer trade request and then hanging onto him at the deadline. But the team was prepared to move on this offseason, building its backfield around Chubb and 2022 fifth-round pick Jerome Ford.
With Cleveland previously intending to let Hunt walk, the six-year veteran lingered in free agency and was not closely tied to any team until training camp. But Hunt has been busy over the past several weeks. He has visited the Vikings, Saints and Colts. Late last week, the Colts were still in discussions with the former Chiefs third-rounder. But it appears the Browns are willing to offer a better deal in this emergency circumstance. The team did not make Hunt an offer this offseason, per Cabot, who adds Hunt is down around 10 pounds from his 2022 playing weight. The Browns are hoping Hunt's weight loss helps him excel in the passing-down role he held for years.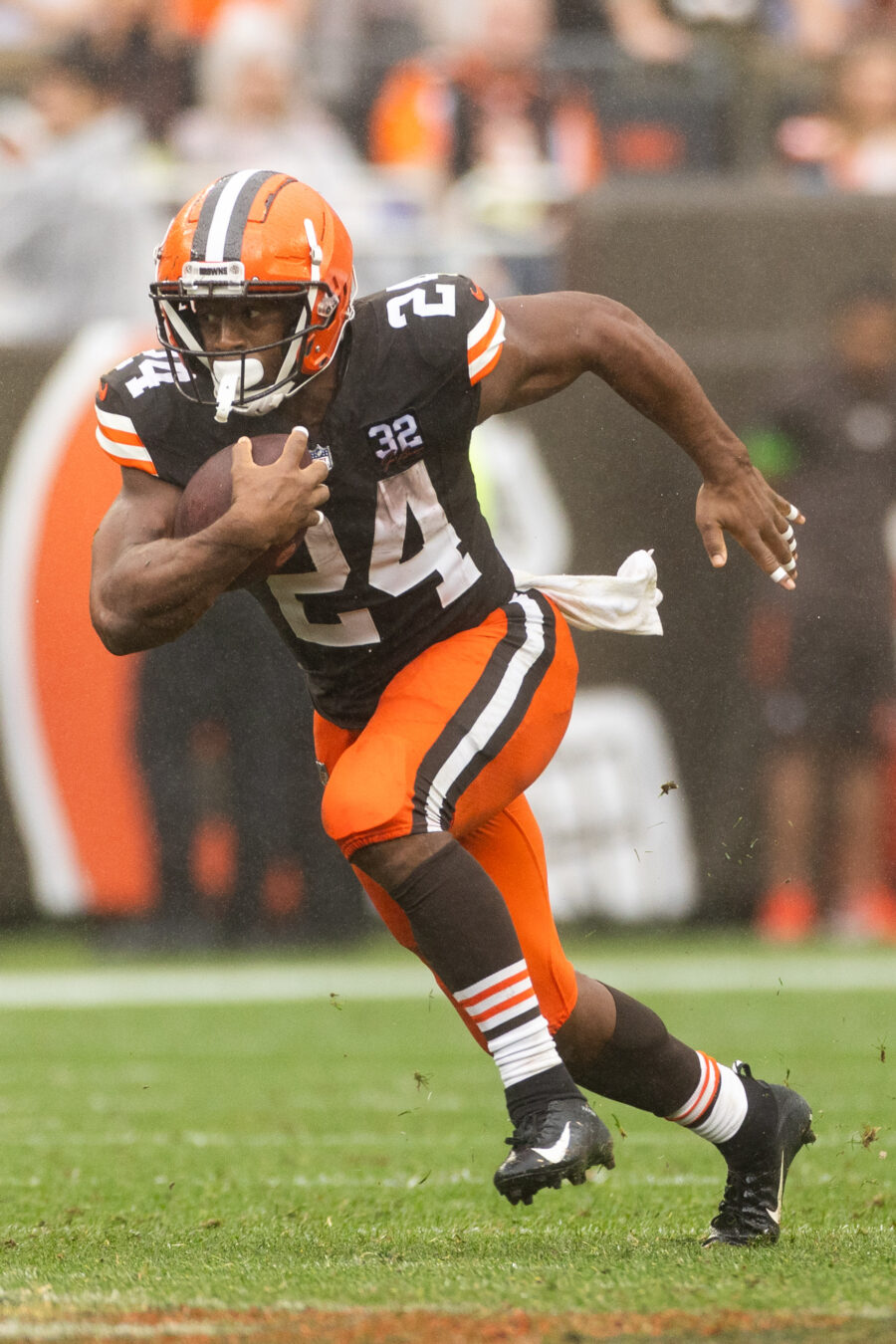 Chubb came into 2023 having never missed more than four games in an NFL season, but the perennial Pro Bowler is believed to have suffered multiple ligament tears early in the Browns' Week 2 loss in Pittsburgh. Multiple surgeries may be necessary, CBS Sports' Josina Anderson tweets, potentially clouding Chubb's comeback attempt. Internal discussions have pointed to a surgery occurring before month's end and another to take place weeks later, per Anderson, who adds Chubb is also believed to have sustained meniscus damage. This marks the second time Chubb sustained a major left knee injury. The 27-year-old star battled back after suffering multiple ligament tears while at Georgia in 2015.
The Browns, who have Chubb signed through 2024, turned to Ford as his primary replacement. Buoyed by a 69-yard run in the second half of the narrow defeat, Ford totaled 16 carries for 106 yards Monday night. While the Browns had a bigger role in mind for the ex-Cincinnati and Alabama performer this season, he played behind Chubb and Hunt as a rookie and finished Week 1 with 36 yards on 15 carries.
A Ford-Hunt backfield setup will provide some insurance for the Browns, and with Stefanski's seat warming, it is unsurprising the team did not want to rely solely on a "next man up" process. Hunt expressed dissatisfaction with his contract last year, but his 2022 showing and the events of this offseason at the position did not give him much leverage. It appears the Willoughby, Ohio, native will end up back in Cleveland on a lower-cost deal soon.
Follow @PFRumors