The Browns upgraded their receiver room earlier in the offseason with the trade acquisition of Elijah Moore, but the team has yet to make any moves in the backfield. That has left Kareem Hunt on the open market with an uncertain future, but one which appears poised to lead him out of Cleveland.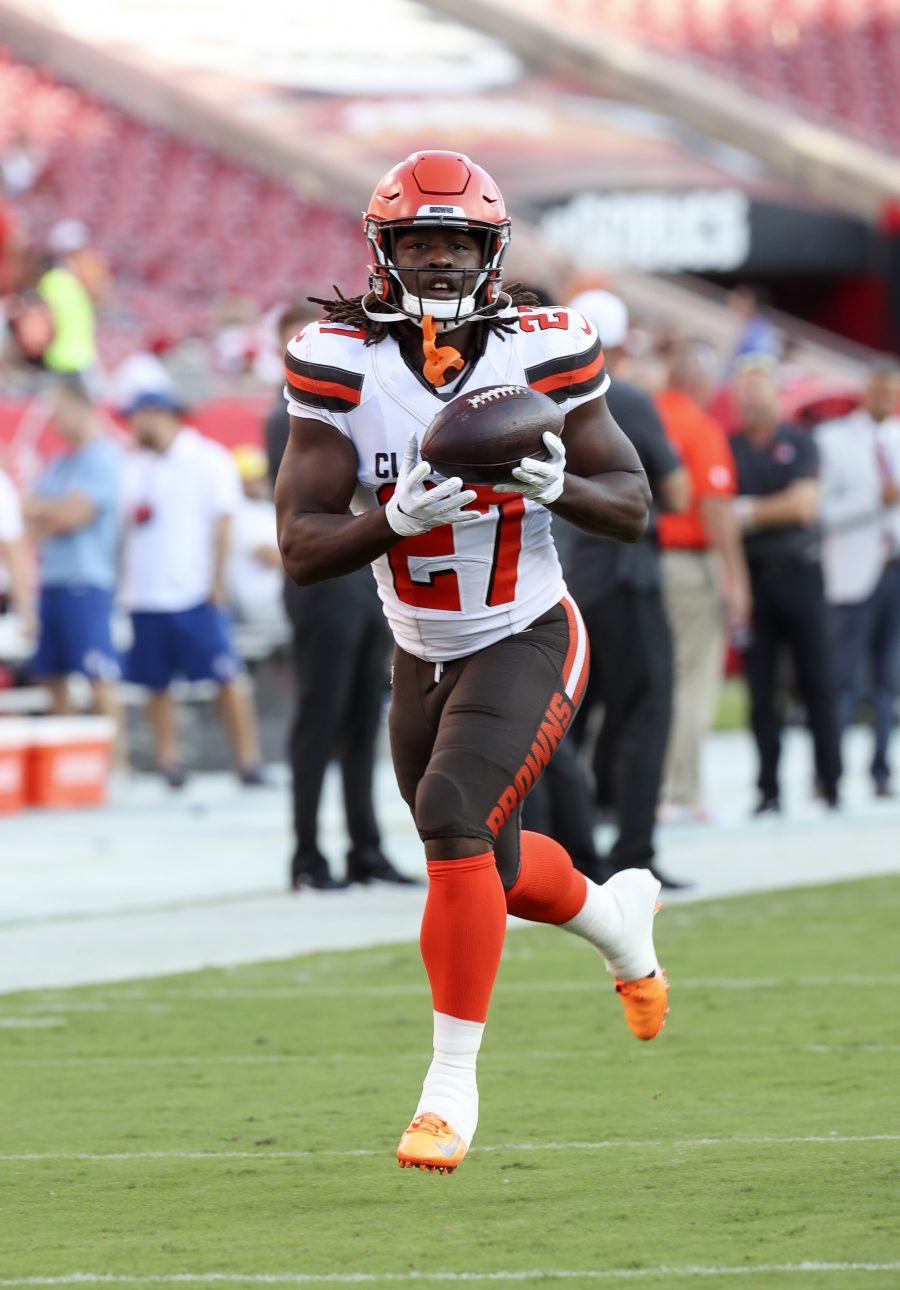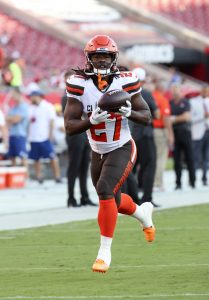 The veteran back has not received any interest from potential suitors, as noted by Terry Pluto of Cleveland.com. That comes as little surprise in one sense, given the buyer's market which existed this year in free agency at the running back position even after the usage of three franchise tags. As a result, few notable contracts have been signed and a number of accomplished players will likely need to wait until after the draft to catch on to a new team.
Part of Cleveland's lack of a new contract offer for Hunt, Pluto notes, was the team's evaluation that he had slowed during the 2022 campaign. The 27-year-old averaged a career-worst 3.8 yards per attempt on 123 carries last season, which gives credence to that conclusion and the decision by other teams to look elsewhere. Hunt did record 210 yards and one touchdown in the passing game, however, which could given him two-way value in his next NFL home.
The former Chiefs draftee requested a trade last offseason in advance of a campaign spent as Nick Chubb's backup while trying to generate free agent value. It appeared likely, in the days leading up to the deadline, that the Browns would be able to deal him to a contender, but they ultimately retained him. Now, both player and club are poised to move in different directions.
Pluto writes that the Browns' preference is to give the No. 2 RB job to Jerome Ford. The 2022 fifth-rounder received only eight carries on offense as a rookie, but he operated as the team's primary kick returner. Ford totaled 723 yards on 30 returns, good for an average of 24.1 yards per runback. That could translate into effective production as a pass-catching backup to Chubb, though carries could be available as well for Ford in 2023. The Browns lost former third-stringer D'Ernest Johnson to the Jaguars in free agency, leaving a vacancy which would be made more notable in the event Hunt were to indeed head elsewhere.
Follow @PFRumors