OCTOBER 7: Kupp is officially back on the active roster. The team announced that they've activated the wide receiver from injured reserve today. In addition to getting their star wideout back on the field, the Rams also announced the activation of rookie linebacker Ochaun Mathis from IR. The sixth-round pick out of Nebraska could end up making his NFL debut this week.
Additionally, Los Angeles announced that practice squad wide receiver Austin Trammell will be signed to the active roster. Trammell has been a standard gameday elevation for the past the three games. A practice squad player can only be elevated three times and still be able to revert to the practice squad under one contract. In order for Trammell to see game action again, the Rams needed to officially sign him to the 53-man roster. If they want him back on the practice squad, he'll have to last through waivers. If they are able to re-sign Trammell to a new practice squad contract, he will be eligible for three more standard gameday promotions before the process will need to be repeated.
OCTOBER 6: Cooper Kupp's ramp-up period will be capped at one week of practices. Sean McVay confirmed the All-Pro wide receiver will make his season debut in Week 5 against the Eagles.
Down with a hamstring injury, Kupp will return when first eligible and become the Rams' first IR activation this season. Kupp battled a hamstring issue for nearly the Rams' entire training camp, and a setback led to the team moving him to IR. Los Angeles' receiving situation has changed since Kupp last played, but the team will obviously feature a more potent pass-catching corps with its top target available.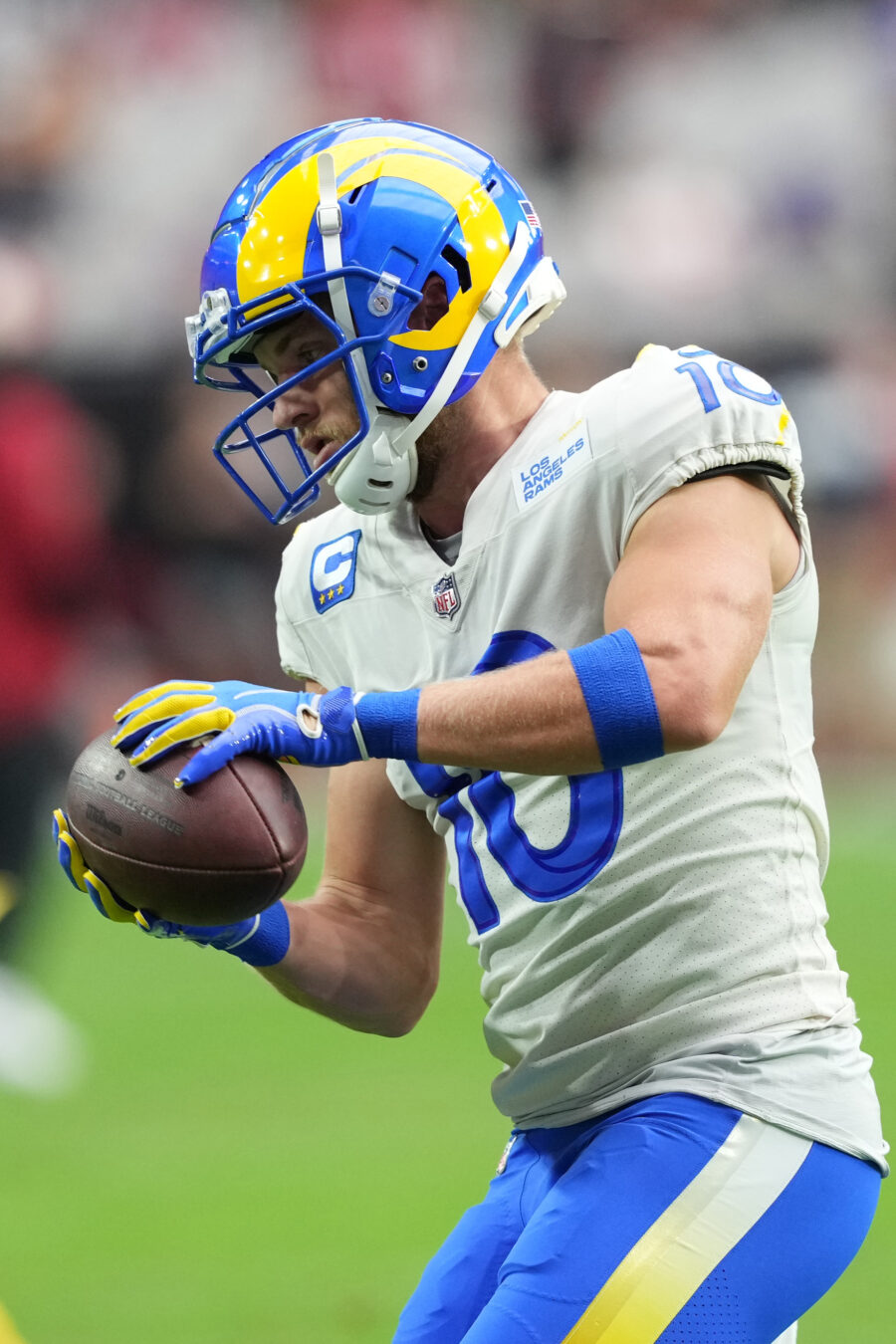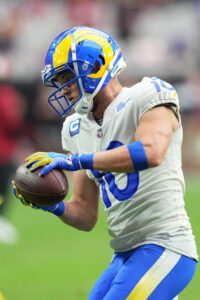 During Kupp's absence, the Rams have seen fifth-round rookie Puka Nacua deliver one of the most surprising first months by a rookie wide receiver in NFL history. Prior to D.J. Moore's Thursday-night dominance, Nacua sat second in receiving yards (501). Only Justin Jefferson (543) had Nacua beat through four games. The Rams appear to have hit big on a Day 3 receiver out of BYU, and they have seen Tutu Atwell take steps forward after struggling to make an impact through two seasons. Atwell will enter the L.A.-Philadelphia matchup with 22 receptions for 270 yards.
It will be interesting to see how Kupp mixes in with the promising younger talents, but the Rams have seen their high-priced wideout run into injury trouble during much of the past two years. An ankle issue led to Kupp's 2022 season ending midway through. During what became a woeful Super Bowl title defense, the Rams lost Kupp, Matthew Stafford and Aaron Donald for the season. Kupp was the first of those cornerstone players to be moved to IR, last playing in Week 10 of the '22 season. Kupp underwent ankle surgery and entered this offseason healthy but encountered the hamstring issue days into training camp.
Kupp, 30, saw a specialist about his hamstring injury just before the season, and while concerns existed about a nerve problem, the seventh-year receiver instead avoided a serious malady and moved toward a return. The Rams gave Kupp a monster extension in 2022, ripping up his previous deal — despite the accomplished slot weapon only signing it in September 2020 — after his historic 2021 season.
Stafford and Kupp formed an instant connection in 2021, and the Division I-FCS product notched a receiving triple-crown season. Kupp nearly brought down Calvin Johnson's single-season yardage mark, finishing with 1,947 yards in a 16-touchdown season. Kupp also nearly broke Larry Fitzgerald's record for receiving yards in a single playoffs, closing L.A.'s four-game slate with 478 and six TDs. The Super Bowl LVI MVP could not complete his follow-up effort last season but averaged 90.2 yards per game — his second-best average as a pro — and will return to a team that now features a better supporting cast.