The Giants are in the midst of a bit of a midseason slump during a crucial four-game stretch of division games. They are activating pass rusher Azeez Ojulari and safety Tony Jefferson from injured reserve in hopes that they'll be able to turn things around after losing three of their last four, according to Giants senior writer Michael Elsen.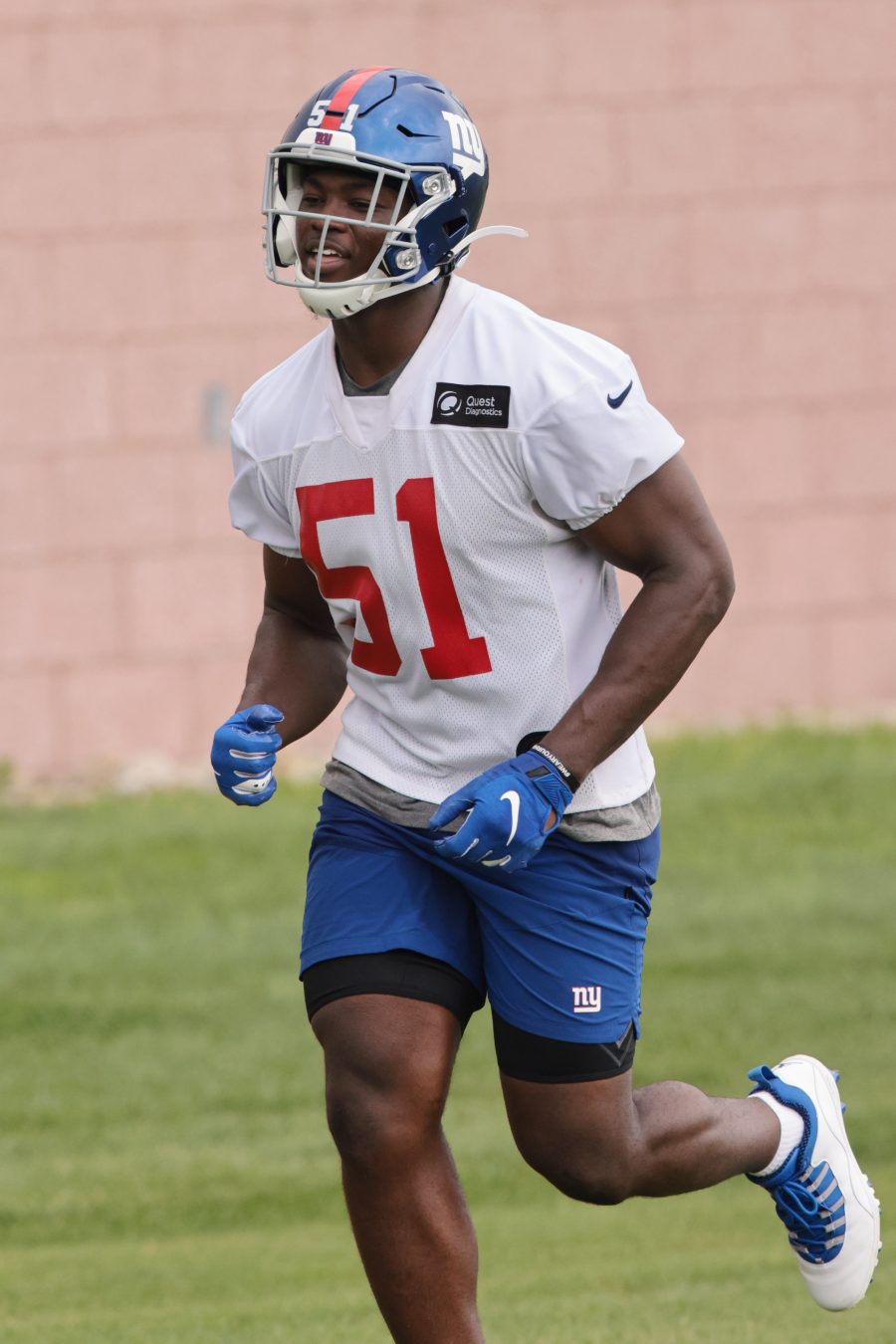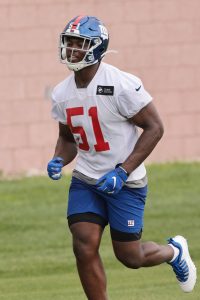 New York will certainly be glad to see Ojulari return to the field to assist with an aspect of the game they've struggled with so far this season: sack production. Giants defensive coordinator Wink Martindale has been able to produce some form of pass rush, much like he did during his time with the Ravens, by getting creative and sending blitzers from every part of the field. While this has resulted in 12 different players contributing to the team's sack total, the Giants haven't gotten consistent results out of any one player, besides defensive tackle Dexter Lawrence. Lawrence leads the team with five sacks and is the only one of those 12 players with more than two.
Ojulari not only will get to the quarterback, as he showed he could during his rookie season when he led the team with eight sacks, but his presence should help the other defensive lineman provide more of a natural pass rush. With offensive linemen focused on Ojulari, Lawrence, Leonard Williams, and this year's No. 5 overall pick, Kayvon Thibodeaux, should be freed up with some one-on-one matchups.
Jefferson is a depth piece in the Giants secondary. After two standard gameday elevations, Jefferson was signed to the team's active roster for their London game against the Packers. Jefferson unfortunately suffered a foot injury in the game and was promptly placed on IR. With starting safety Xavier McKinney ruled out for the fourth-straight game, Jefferson provides a solid option alongside Dane Belton to start opposite the team's other starting safety, Julian Love.
New York also made an exchange at the tight end position in today's transactions. The Giants signed veteran tight end Nick Vannett to the active roster from the practice squad, waiving tight end Tanner Hudson to make room. With fourth-round rookie, and expected starter, Daniel Bellinger missing the last four games with an eye injury, the Giants have recently turned to recent addition Lawrence Cager who converted from wide receiver this past offseason. The team is expecting to finally get Bellinger back but will have Cager and Vannett available for backup.
Lastly, New York has promoted defensive tackle Vernon Butler and defensive back Zyon Gilbert as standard gameday elevations from the practice squad for tomorrow's matchup with the Commanders. If Gilbert enters the game for Big Blue tomorrow, it would be the NFL debut for the undrafted rookie out of Florida Atlantic.