The Dolphins completely revamped their running backs depth chart this offseason, and that will naturally lead to some tough decisions when it comes to roster cuts. While we don't have full clarity yet on how the RB room will shake out, we can pretty confidently say that at least two offseason acquisitions will make the roster. Chase Edmonds earned the biggest contract of the bunch, and he's expected to carry over his versatile, pass-catching role from Arizona to Miami. Meanwhile, while Raheem Mostert has struggled to stay healthy recently, his familiarity with Mike McDaniel's system makes him a lock to make the squad.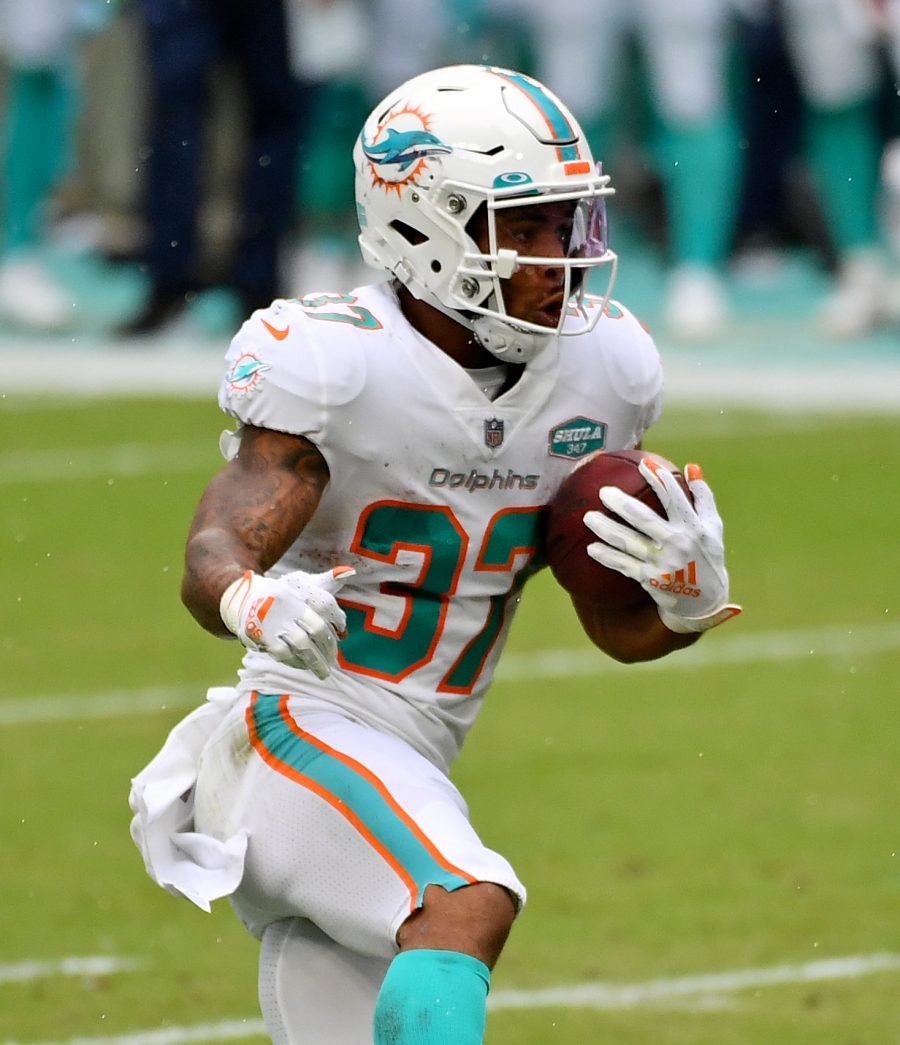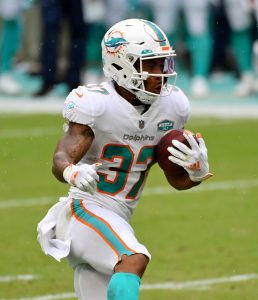 That leaves only a handful of spots for more than a handful of RBs. As Barry Jackson of the Miami Herald recently wrote, the team could end up opting for cheaper options as they look to fill in the depth chart behind Edmonds and Mostert. That means one or both of Sony Michel and Myles Gaskin could earn their walking papers before the season begins.
Michel was the Dolphins' third notable running back signing. Following a disappointing final season in New England, the former first-round pick bounced back in 2021 with the Rams. He ended up starting seven of his 17 games, collecting 973 yards from scrimmage and five touchdowns on 229 touches. The veteran also has extensive postseason experience, having earned rings with the Patriots and the Rams (including a 2018 playoff run when he had six touchdowns). The thing is, Michel is due $2.1MM next season, with only $500K guaranteed. It's a drop in the bucket when it comes to the whole roster, but it's still a lofty salary for what could ultimately be a third running back.
Meanwhile, Gaskin is the primary holdover from last year's squad. Over the past two seasons, Gaskin has collected 1,818 yards from scrimmage in 27 games (17 starts). He's also shown that he can be productive in the passing game, hauling in 90 receptions over that same span. However, similar to Michel, Gaskin is probably making too much for an end-of-the-depth-chart RB. The 25-year-old is set to make $2.5MM next season, but the team could recoup all of that money if they let him go.
If a spot does open on the depth chart, it seems like Salvon Ahmed would likely earn the gig. Ahmed actually had a stint on McDaniel's squad in 2020 before joining Miami. The former undrafted free agent has gotten into 18 games for the Dolphins over the past two years, collecting 646 yards on offense. The Dolphins' other RB options, including Zaquandre White and Gerrid Doaks, profile more as practice squad players, which probably bodes well for one of Michel or Gaskin to make the 53-man roster.
For what it's worth, Gaskin leads the Dolphins in carries this offseason, while Michel has contributed -2 rushing yards on four touches. The coaching staff will use the next week to determine how to proceed, but if preseason has been any indication, it seems like Michel may be the odd man out.