Seattle fans may not be able to endure much more on the subject of running back injuries. They have already been put through the ringer as they've had to deal with constant absences from presumed franchise backs Chris Carson and Rashaad Penny. If you're feeling triggered as a Seahawks fan, feel free to click away now, because shortly after ESPN's Adam Schefter reported an injury to rookie second-round pick Zach Charbonnet, Schefter's colleague, Field Yates, reported similar bad news about returning starter Kenneth Walker.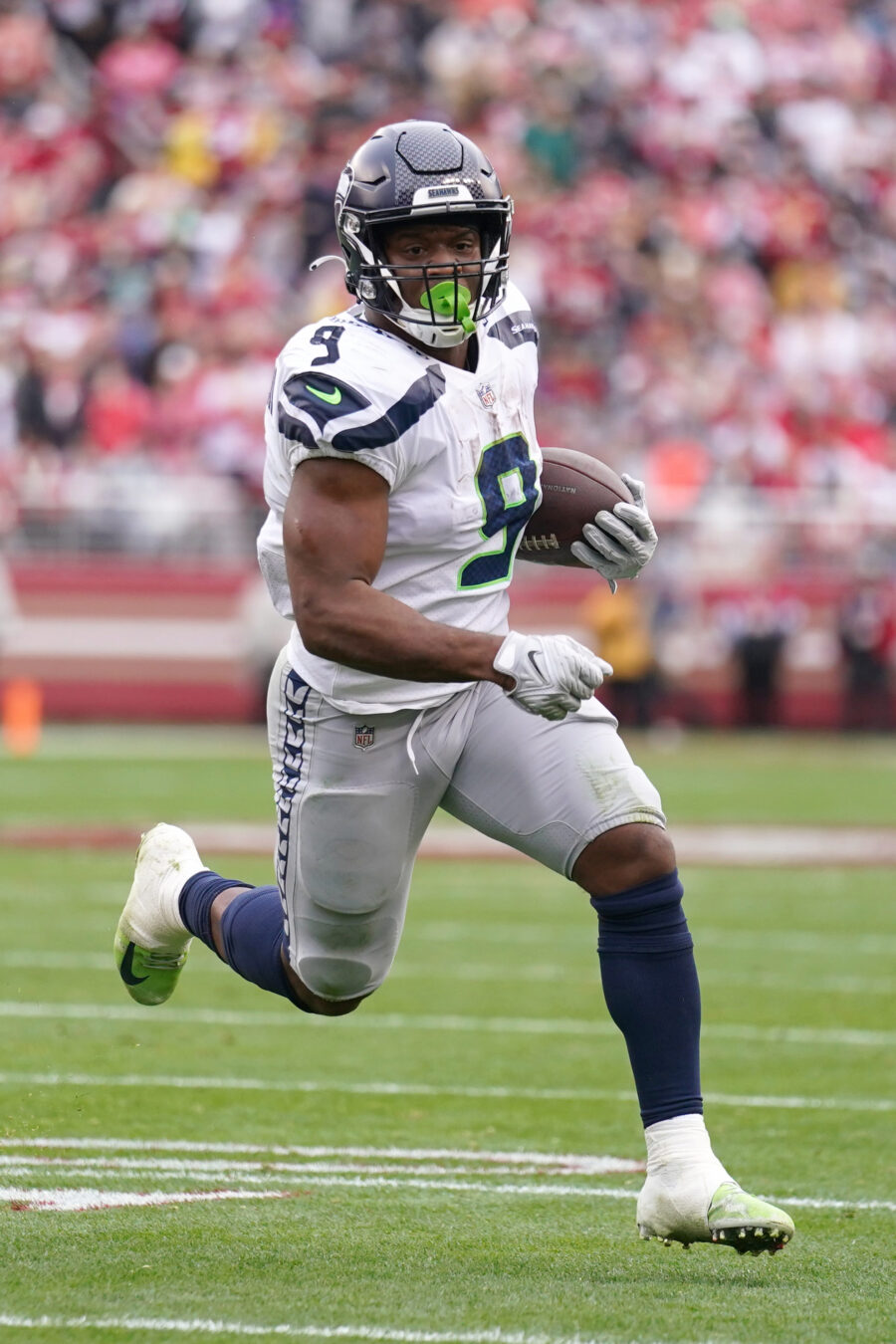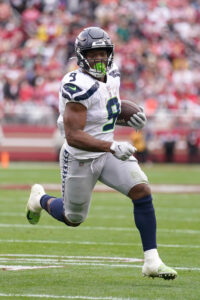 Head coach Pete Carroll told the media today that Charbonnet suffered a shoulder injury and would be out "indefinitely." He also relayed that Walker has a groin injury and "could be out a while." The nondescript timelines for these injuries may feel troubling to fans, but it sounds like they have more to do with the level of caution the Seahawks are operating under than the severity of the ailments.
"It just kind of crept up on him, really," Carroll said of Charbonnet's shoulder injury. "He didn't get hit or anything like that. Just all the sudden, he started to feel something, so we're just checking him out and being really cautious right now."
With Walker, Carroll confirmed that they're taking it "week-to-week" saying, "Because it's a groin, we've got to make sure. He doesn't feel bad. It's not a terrible injury or anything like that. We just don't want to aggravate it now and make it something that lingers through camp."
Hopefully, Seattle fans can breathe a tiny bit easier having read that. The normal posse of former-Hurricane backup running backs was cut in half when Travis Homer signed with the Bears this offseason, so DeeJay Dallas is now taking most of the reps alongside rookie seventh-round pick Kenny McIntosh. The only other running backs on the roster taking camp snaps are Bryant Koback and Wayne Taulapapa, an undrafted back out of Washington who signed with the team two days ago.