NOVEMBER 23: After placing rookie sixth-round safety Jerrick Reed II on IR following a torn ACL, Carroll was indeed able to find room on the roster for Bryant. The second-year Cincinnati product is now set to return to a crowded cornerbacks room led by Witherspoon, Woolen, and Brown with solid contributions from Jackson and Burns. Brown seems to have taken his third cornerback role while Jackson started ahead of him all last year, so it will be interesting to see how Bryant fits into the defense moving forward. Reed, in his first season out of New Mexico, hasn't been asked to do much as a rookie on defense but is currently third on the team in special teams tackles.
In addition to the two IR transactions, the Seahawks also activated practice squad quarterback Brett Rypien for tonight as a standard gameday elevation. They'll hope he's not necessary, but with Geno Smith banged up heading into the Thanksgiving Day matchup with the division-rival 49ers, Rypien will serve as Drew Lock's backup should Smith be forced to the bench for any reason.
NOVEMBER 19: The Seahawks selected Coby Bryant in the fourth round of the 2022 draft, and Bryant appeared in all 17 games in his rookie season, including six starts. He also enjoyed a 65% snap share.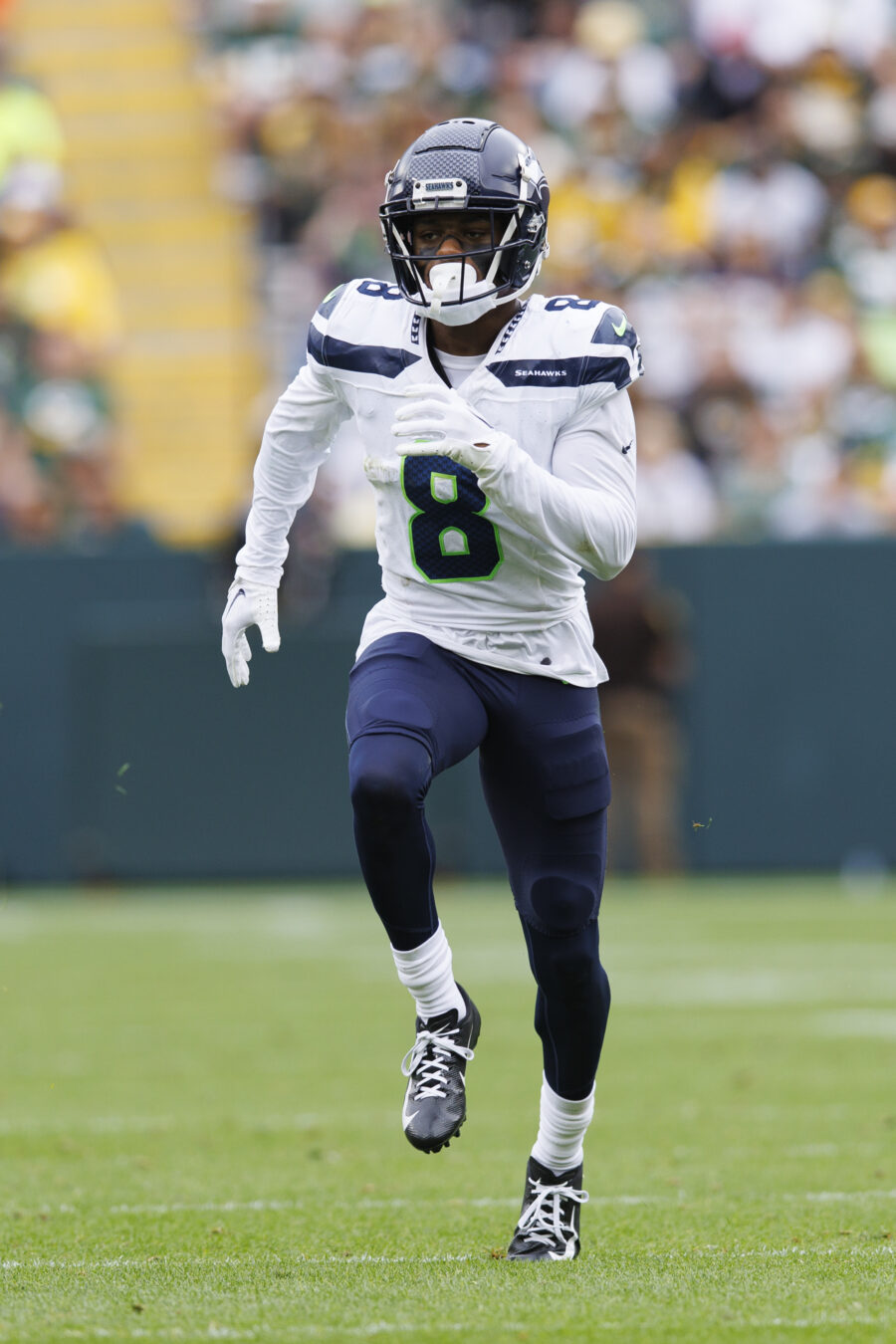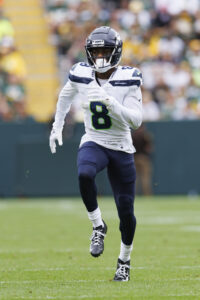 He started the first two games of the 2023 campaign at nickel and played in 77% of Seattle's defensive snaps despite exiting the club's Week 2 contest early due to a toe injury. That injury ultimately forced the 'Hawks to place Bryant on injured reserve.
According to head coach Pete Carroll, Bryant is healthy and is ready to return to the field (via Michael-Shawn Dugar of The Athletic). However, the Seahawks have not yet opened his 21-day practice window because they feel they do not have enough room for him on the active roster.
That serves as both an indictment of Bryant's play as well as a testament to the quality of Seattle's cornerback depth chart. Rookie Devon Witherspoon, the No. 5 overall pick of this year's draft, has been on the field for every defensive snap this season, and he has thrived. Pro Football Focus' metrics presently position the Illinois product as the eighth-best corner in the league out of 109 qualified players, and the 55.2% completion rate and 80.7 quarterback rating he has yielded support that assessment. He has also amassed two sacks, a pick-six, and 12 passes defensed.
Riq Woolen, who earned a Pro Bowl nod and led the league with six interceptions in his rookie season in 2022 — he was selected one round after Bryant — is enjoying a solid sophomore season, and he rarely comes off the field. Tre Brown, meanwhile, has a 60% snap share and has generally played well, and Michael Jackson and Artie Burns have been useful complementary pieces.
Bryant, who was tied for third in the league with four forced fumbles in 2022, has struggled in coverage, having yielded a 75% completion percentage and 116.5 QB rating in 2022 and a whopping 90% completion percentage and 98.7 QB rating this year. In his limited action in 2023, PFF assigned him an abysmal 39.1 coverage grade.
As such, Bryant may need to wait for an injury or a sudden downturn in performance from one of his fellow CBs to come off of IR and aid in the Seahawks' push for an NFC West title.