The 49ers have determined Javon Kinlaw will need another IR stay. After spending much of last season on IR, the third-year defensive tackle is back on the team's injured list as of Saturday.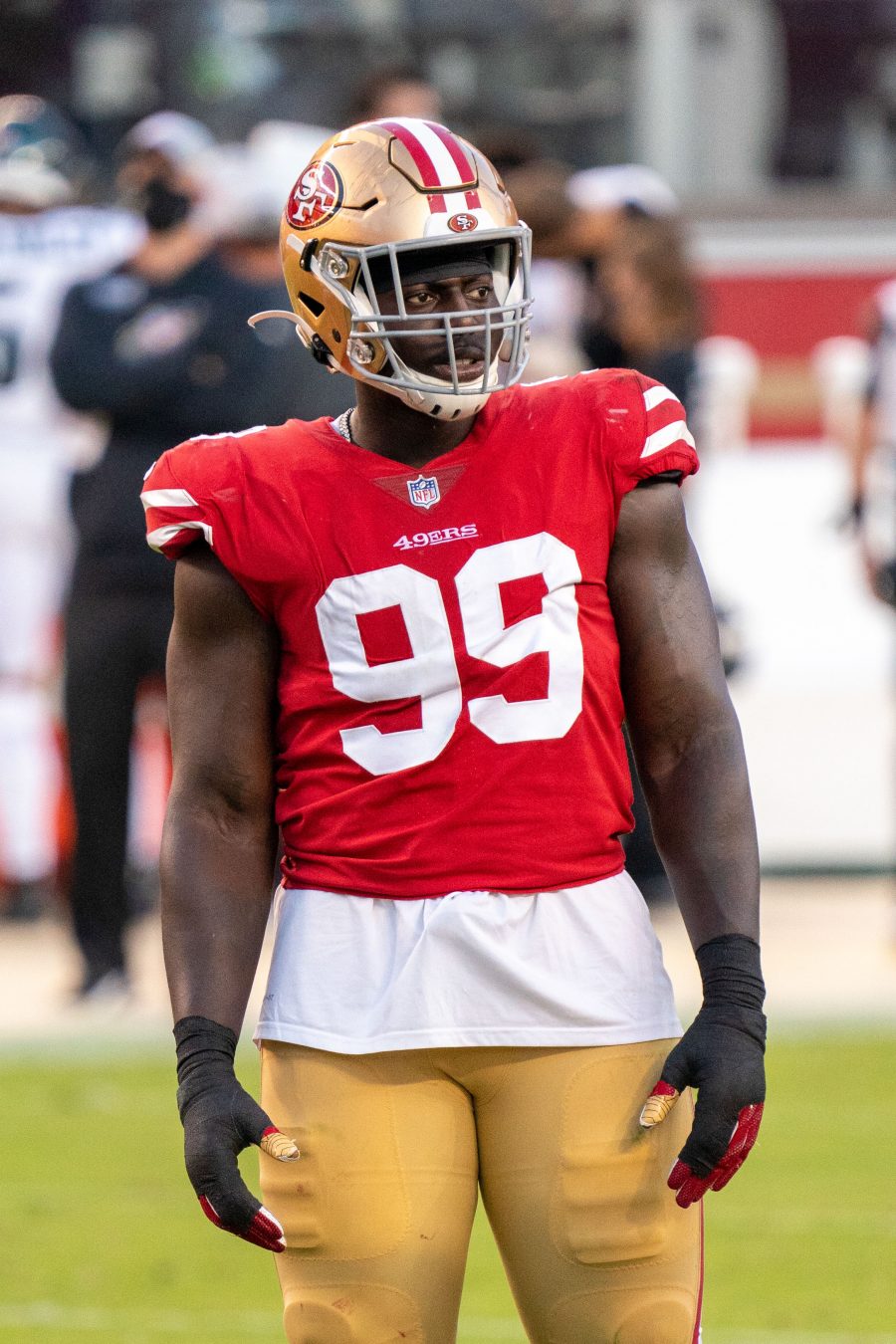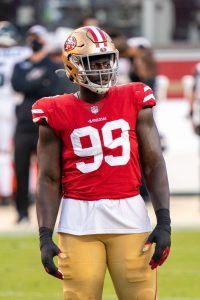 Kinlaw is still dealing with problems related to his surgically repaired knee. The former first-round pick said recently he expected to be playing through some knee pain this season, but the 49ers have been without him for the past two games. That run will extend to at least six, with Kinlaw being forced to miss four additional games due to being placed on IR today.
Drafted 14th overall shortly after the 49ers traded Pro Bowl defensive tackle DeForest Buckner to obtain that draft position, Kinlaw has not panned out. He missed 13 games last season and has 1.5 career sacks, which came during his rookie campaign. The South Carolina alum has battled intermittent knee trouble since his college days. A 2020 first-round choice, Kinlaw appeared in 14 games (12 starts) in his rookie year, but needed season-ending knee surgery (which was later reported to be an ACL reconstruction) early during the 2021 season.
Kinlaw and Arik Armstead entered the season as San Francisco's defensive tackle starters. Both are out of the picture for the time being. Armstead remains on the 49ers' 53-man roster but has missed two of the past three games due to injury. A foot problem is currently plaguing the eighth-year D-lineman. It is among the many injury issues affecting what has been a dominant 49ers defense.
Nick Bosa is uncertain to play in Week 6, while linebacker Azeez Al-Shaair is on IR due to an MCL sprain. The team will be without cornerback Emmanuel Moseley for the rest of the season — Moseley is now on IR — and will see Jimmie Ward likely sidelined for multiple games due to a broken hand. Ward, who missed the season's first four games due to a hamstring injury, broke his hand on the first play of his debut last week.